Today I have the last of this particular batch of Freedomland slides. They weren't the most exciting photos, I have to admit. Which is why I have tracked down the family of the original photographer in order to sue them. I'm workin' the system!

The double "Skyway" (you already know it was the Tuscon Mining Company Ore Buckets, or you should) is actually pretty neat, but the rusty color is awfully drab. What you can't see in this photo is that, at the end of the ride, the bottom of each bucket opened and dropped the passengers about 20 feet into a pile of tailings.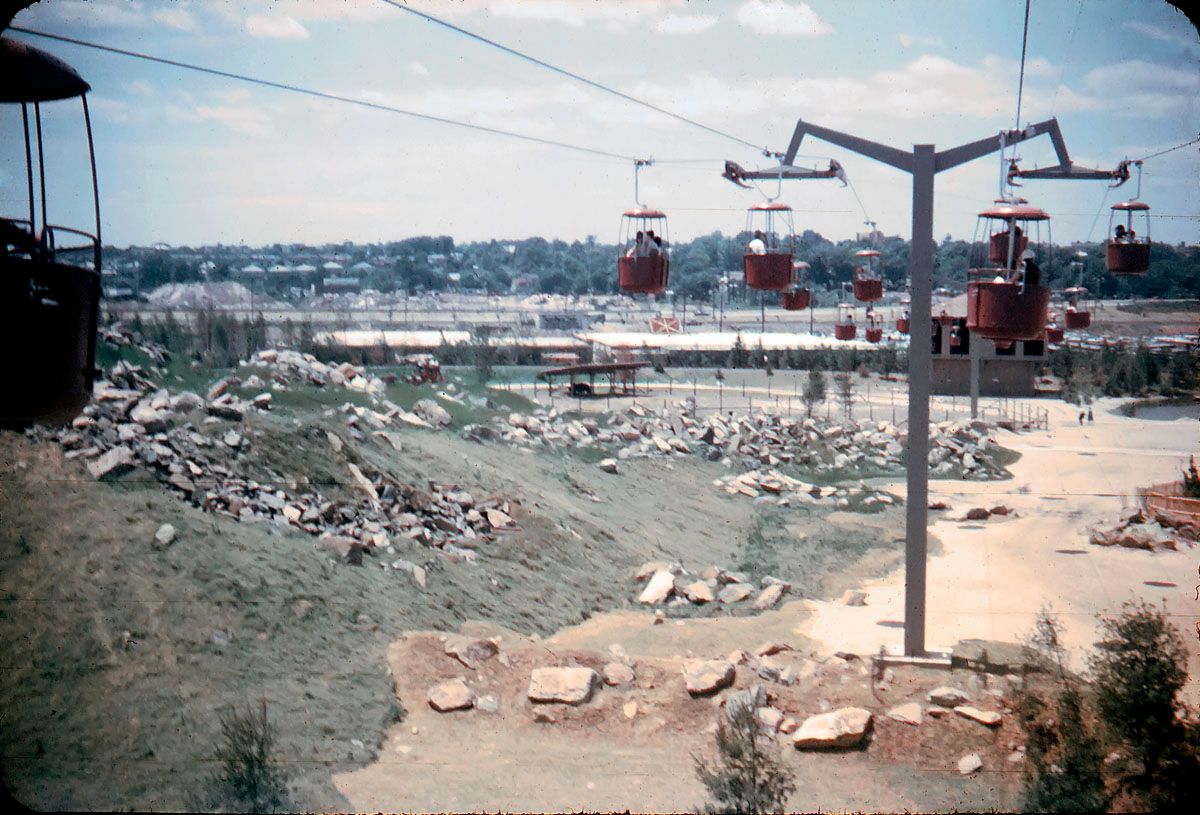 The pack mules of Freedomland were tough, switchblade-carrying New York street mules instead of the mellow California versions used at Disneyland.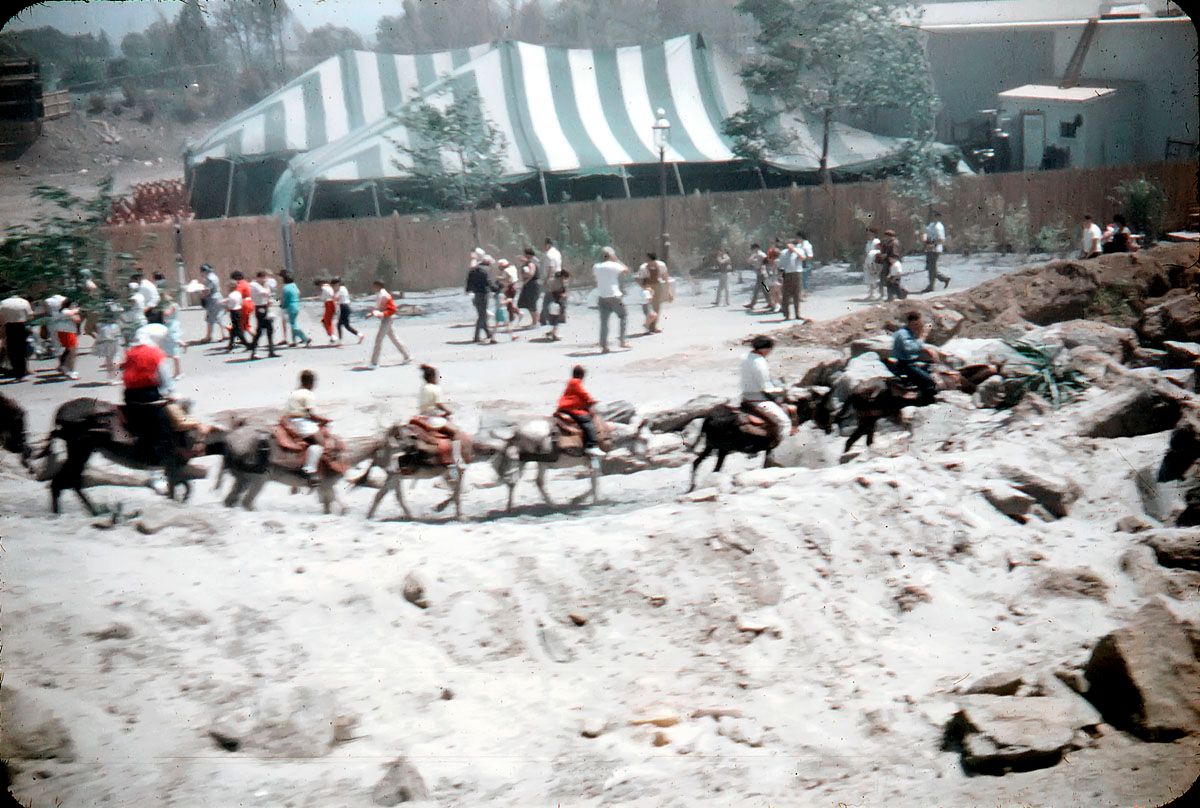 This delightful family portrait was so nice that eventually one of the kids decided to sell it on ebay. Guess you can't eat happy memories! Unless your happy memories are about recently-baked cookies.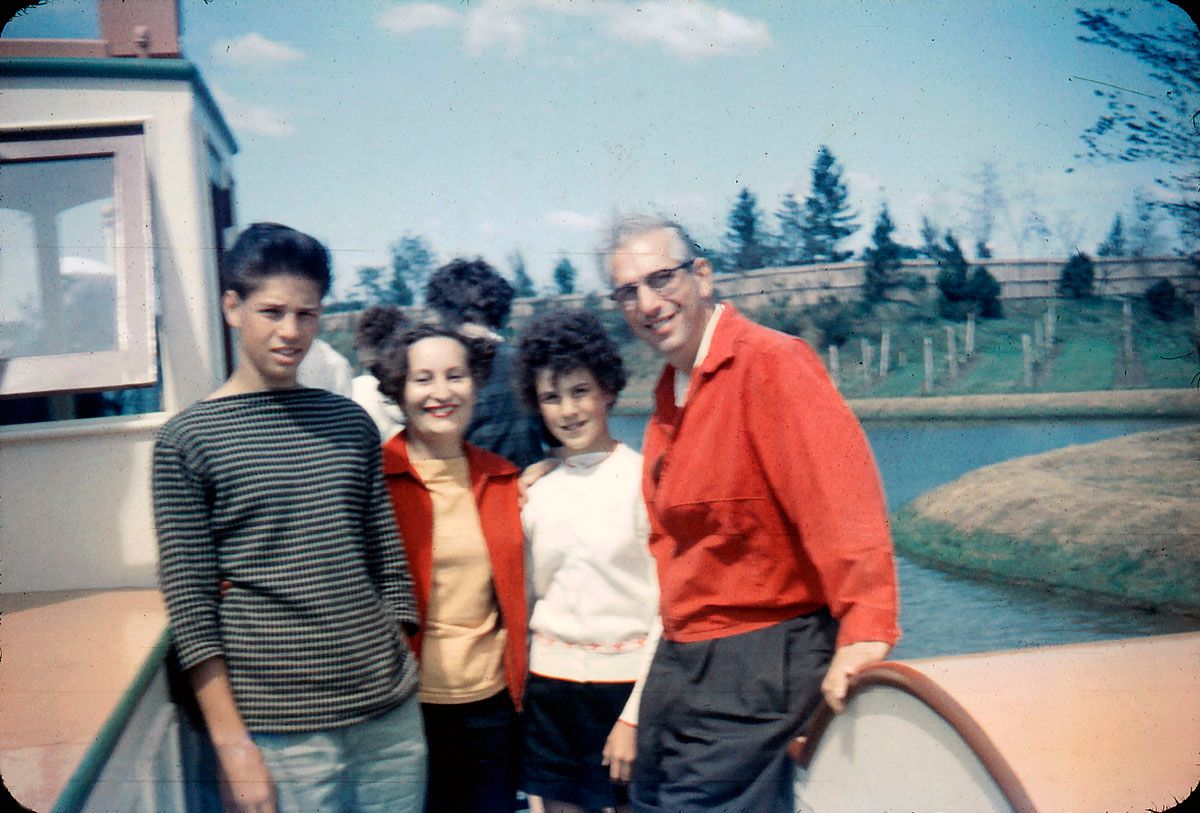 For better or worse, you haven't seen the last of Freedomland!