I propose that a giant dome should be built over Disneyland so that it can be night ALL the time. All of the balloons that kids accidentally let go of could be retrieved from the ceiling and resold - the dome will pay for itself in no time. Genius!

In the mean time, here are three nice vintage night photos. West Center Street looks inviting here, with crowds checking out the artificial flowers at the Flower Mart, or having their pictures taken with the Carnation truck. I also like the stained glass mortar and pestle above the Upjohn Pharmacy door, it's great to see it lit up.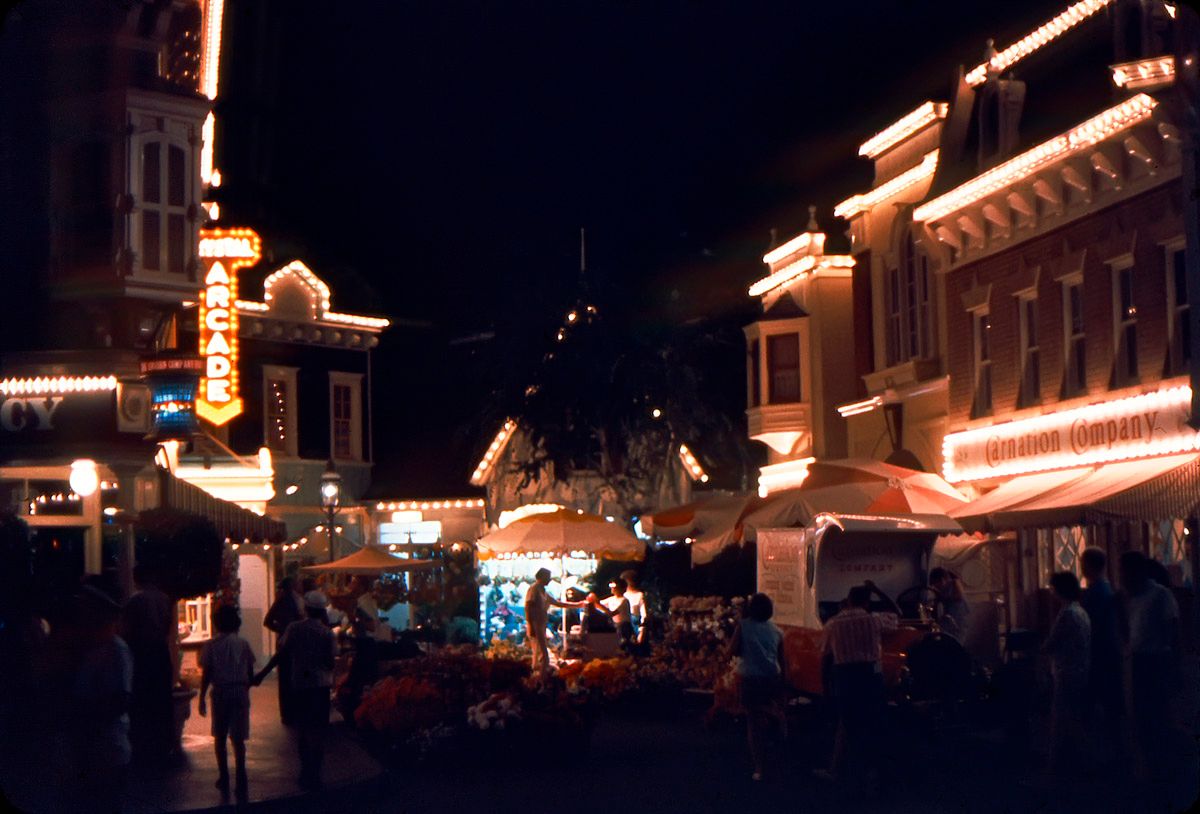 The bright lights of the Crystal Arcade are drawing people in like moths. Once inside, everybody flutters and bumps around spastically.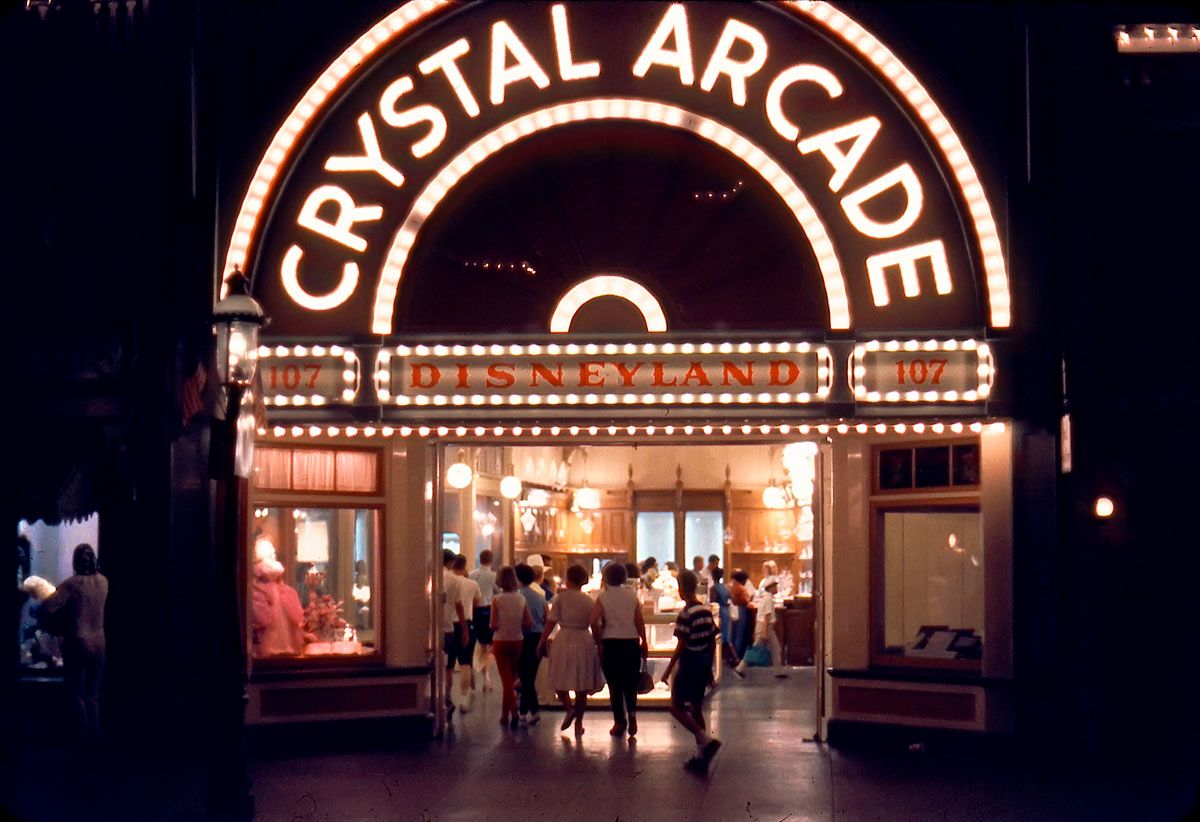 Look at all the people milling around City Hall at night. Maybe there's a bathroom nearby, because there sure isn't that much to do in City Hall itself.