Main Street Station was the first thing visitors saw back in 1956 - there was no Matterhorn to spot from the freeway or Monorail to see from the parking lot. And I'm guessing that it exceeded most people's expectations as to what they would find at an amusement park. Where is the "carny" atmosphere and the competing clutter of tacky buildings? Which way to the tattoo parlor?



It's a pretty convincing representation of an old-fashioned train station that you might see in a late 19th-century town. If you ignore the giant Mickey Mouse face, that is.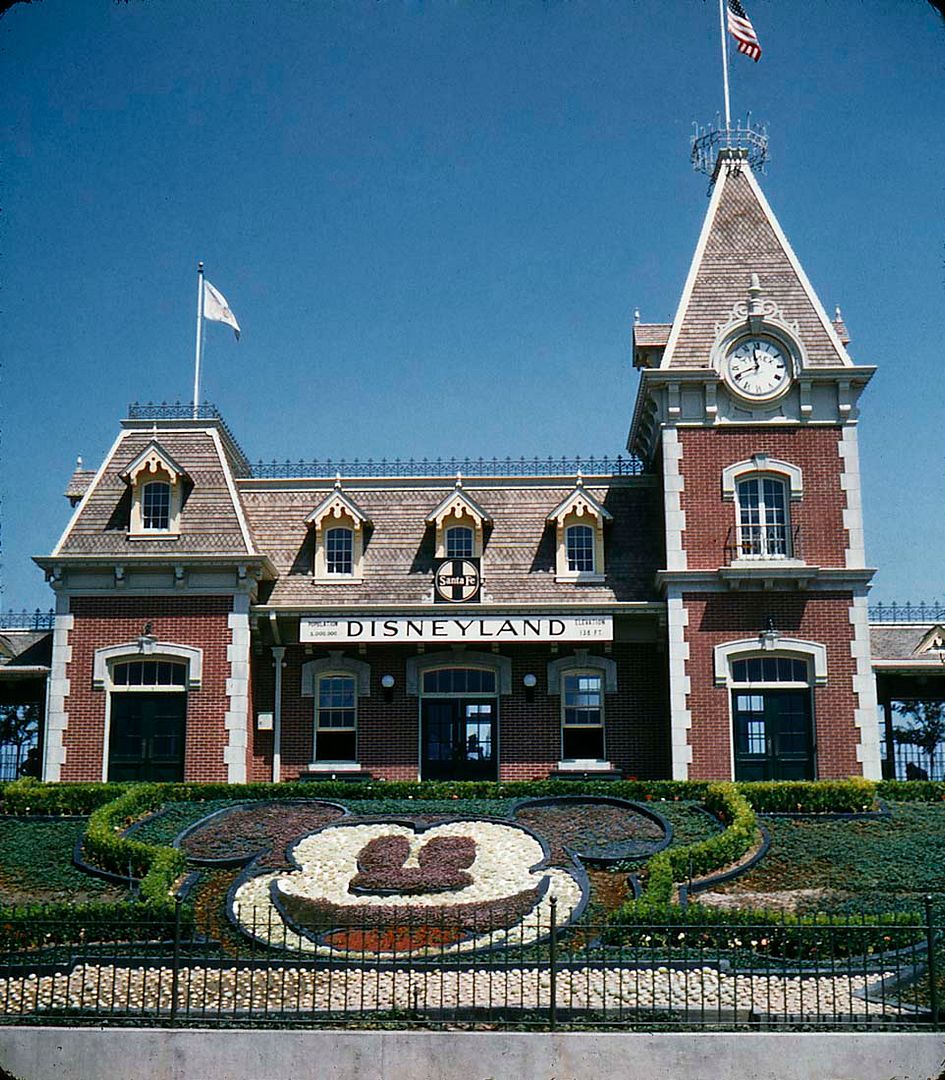 This photographer was just so darn excited that he took three photos of the station before he had even passed Town Square! Slow down, buddy, there's lots more to see. Maybe save your precious film for Tomorrowland.



(He didn't save his film for Tomorrowland, by the way).