Today I'm sharing more from a lot of damaged (but still cool) slides from 1956. See the first post here.

I'll start with a familiar look at the Chicken Of The Sea Pirate Ship. This slide is in pretty rough shape, with actual chunks of emulsion missing! But you do get kind of a nice look at the bas-relief of the mermaid on the stern. The size of that sculpture is impressive, look at how relatively dinky that woman in the blue dress is on deck.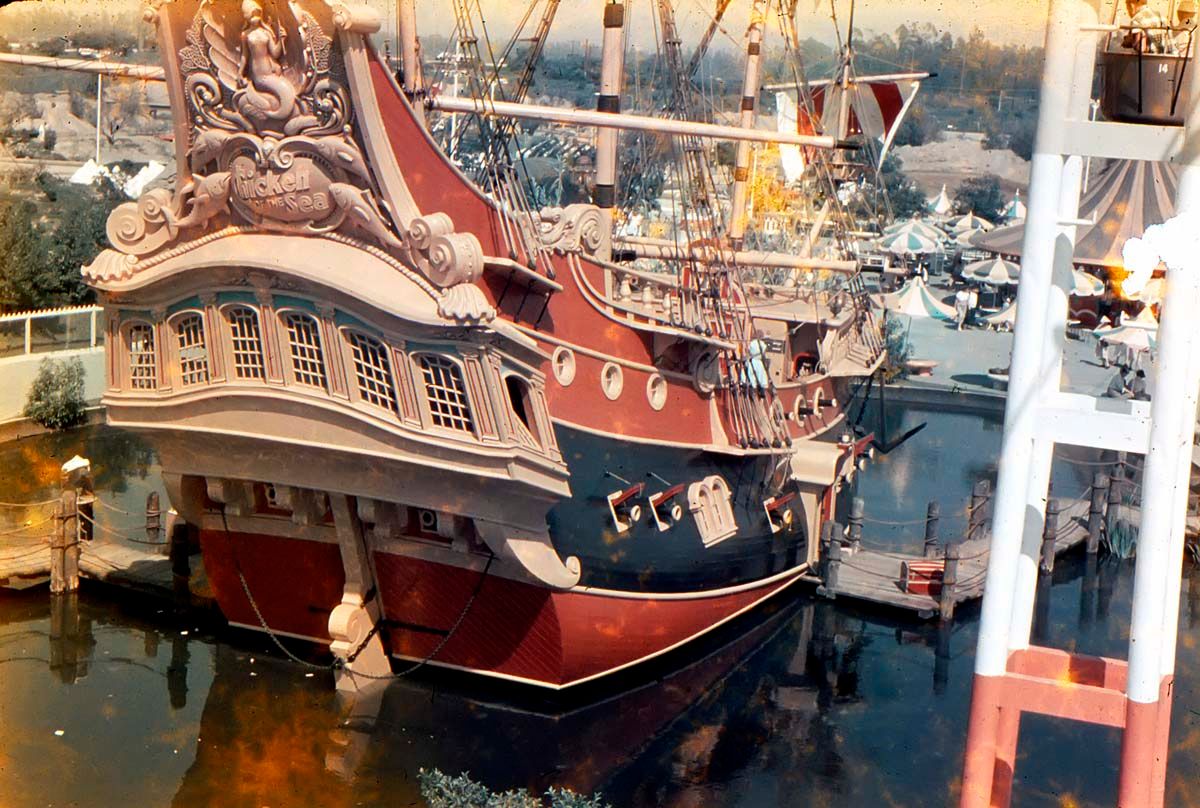 After a little bit of TLC this slide is not too bad. I love these early views of the dark rides, even if it is just from the load area. The two girls are pros and look right at the camera, but little bro is entranced by the mural of London. The girl nearest to us and her brother both have red strings on their wrists, just like when Madonna was really into Kabbalah. The boy is carrying his Keppy Kap, one of my favorite vintage souvenirs!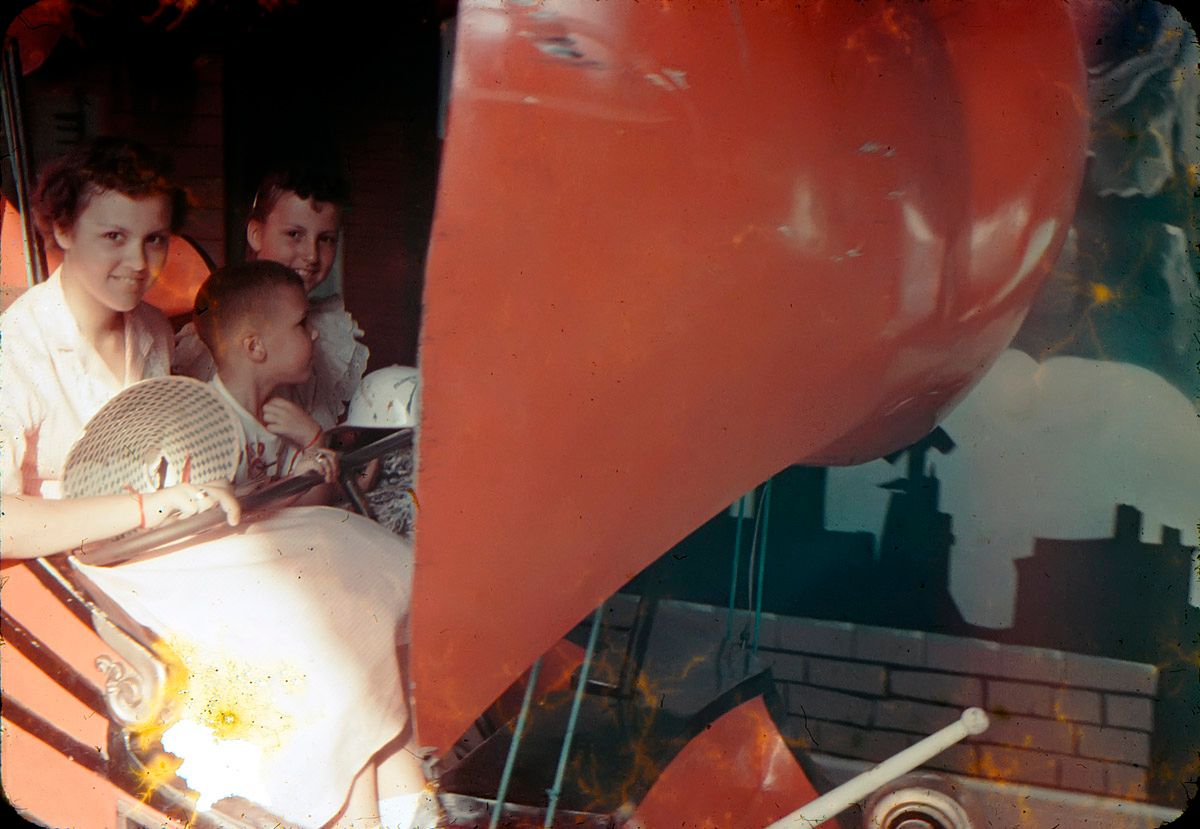 I guess they liked it so much the first time that they rode it again. This time their ship has a black sail, and sis has slightly folded her hat to keep it from blowing away into Neverland.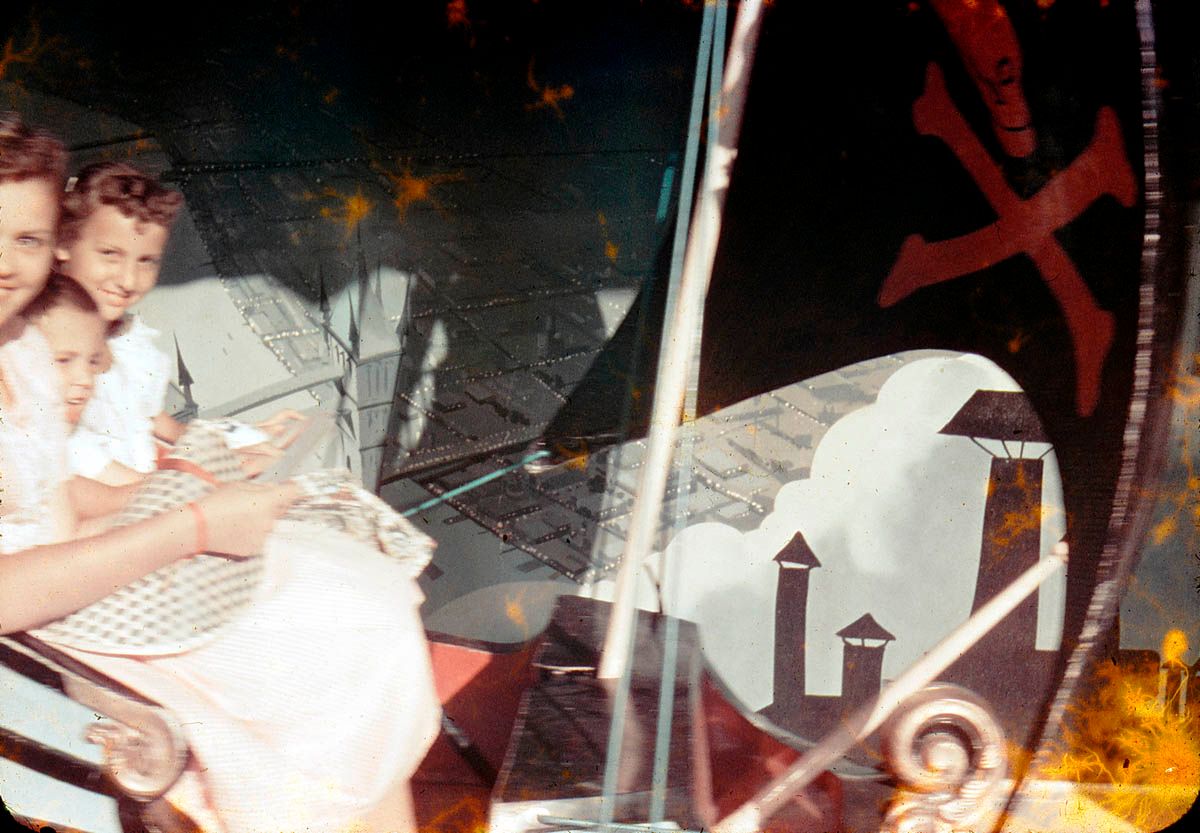 Stay tuned, there are more damaged gems to come!