I would imagine that there are more than a few readers of this blog who never had a chance to ride in the Skyway. Which is just sad! Not only was it a handy way to get back and forth between Fantasyland and Tomorrowland, but it provided some of the coolest views. Which explains why there are so many photos taken from those little buckets.

In these photos we are heading over Fantasyland, circa 1957. A very good year! There's nothing too remarkable about this photo that we haven't seen before, but it has a great vintage feel (due largely to the warm, mellow colors). The bronze Skyway bucket reminds me of my brother's beat up 1967 Volkswagen Bug, which was that same color (it was eventually stolen). Also, we are being watched by the mysterious "man in the hat" in that other bucket, he looks sinister in silhouette!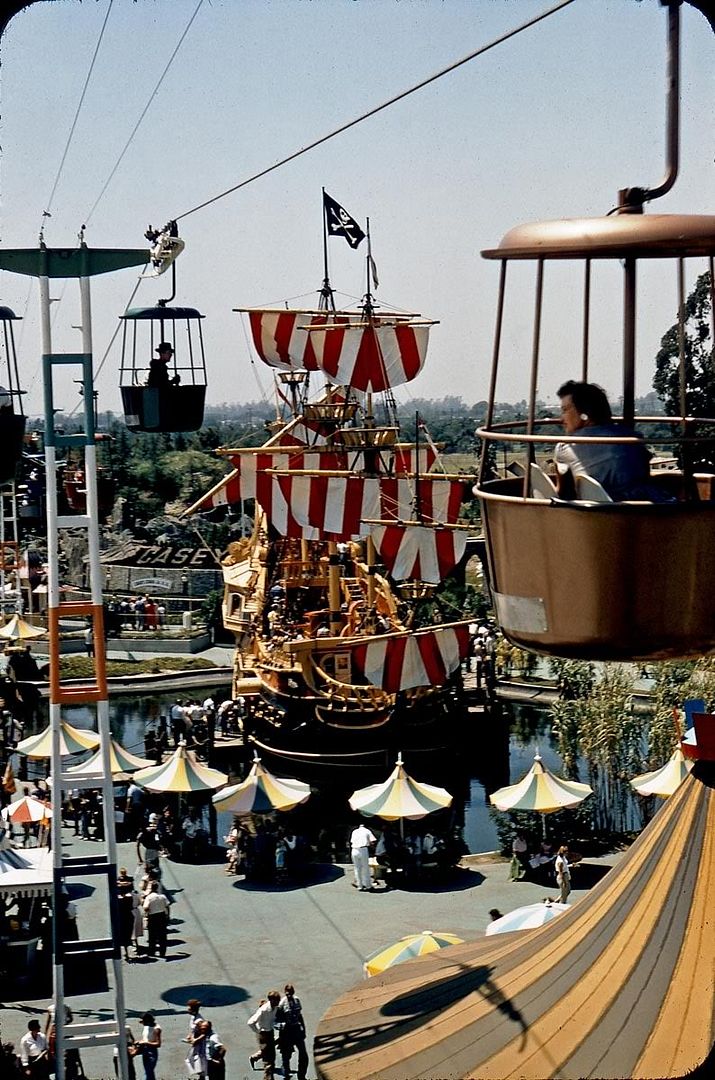 Yep, it's the back of the castle, and you can even see some Main Street and Frontierland bits as well. All for one low low price!