NYWF, that's New York World's Fair to you!

There's the iconic Unisphere, symbol of the 1964/65 New York World's Fair. It was 140 feet tall (as tall as a 12 story building), and weighed 700,000 pounds (if you don't include the base). Useful information? Probably not. But I am a sucker for trivia. The dozens of flags add color and movement to the scene. Folks appear to be bundled up more than you might expect considering that this slide has a June date on it. My favorite detail... the family with the souvenir hats, each with a bright, ridiculous ostrich plume!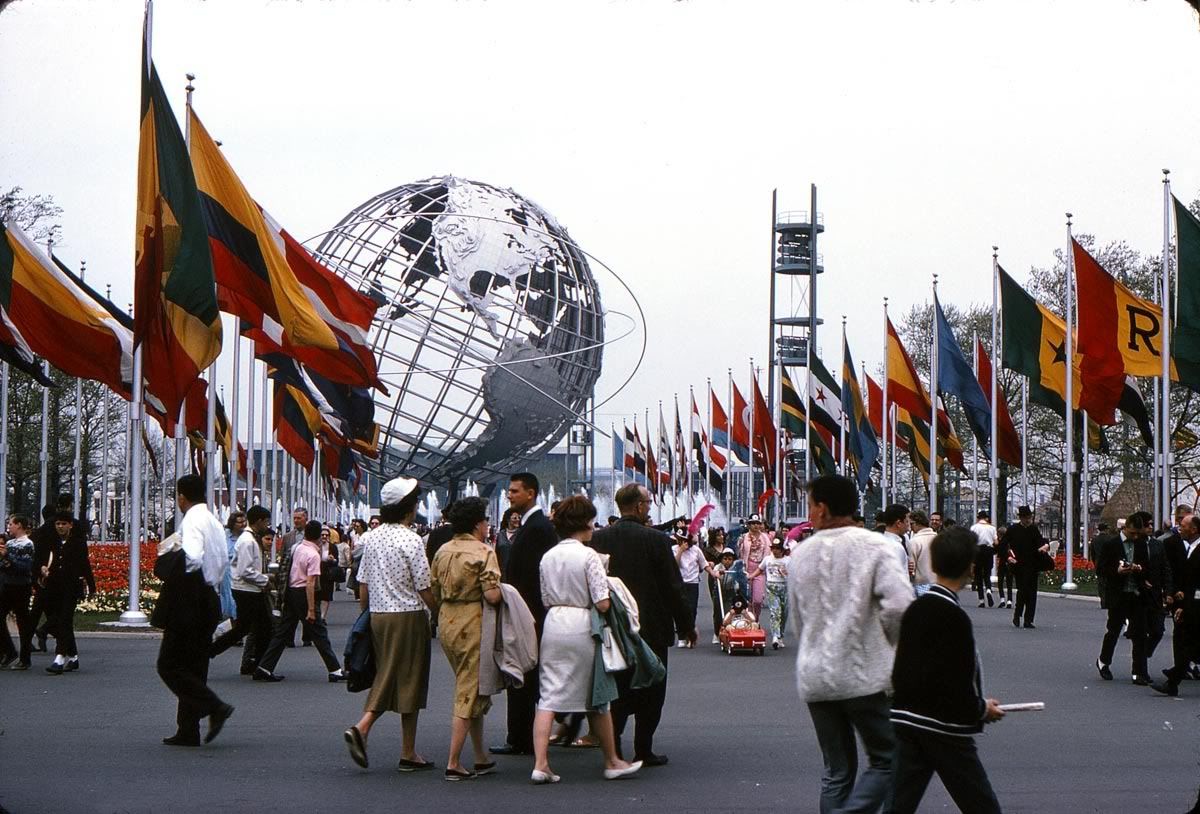 New York state's pavilion was distinctive due to the "world's largest suspension roof, made of translucent colored plastic and hung from sixteen 100-foot concrete columns." I wonder how many summers and winters those plastic roof panels would have survived? Another fun feature was the floor of this building, which was a huge terrazzo road map of the state. I'm sure that locals would immediately head for their town and snap a photo. Wouldn't you? In the background you can see the two towers, the tallest being the "observation tower" from which many photos were snapped. These are still standing, and visible as you drive by on the Long Island Expressway.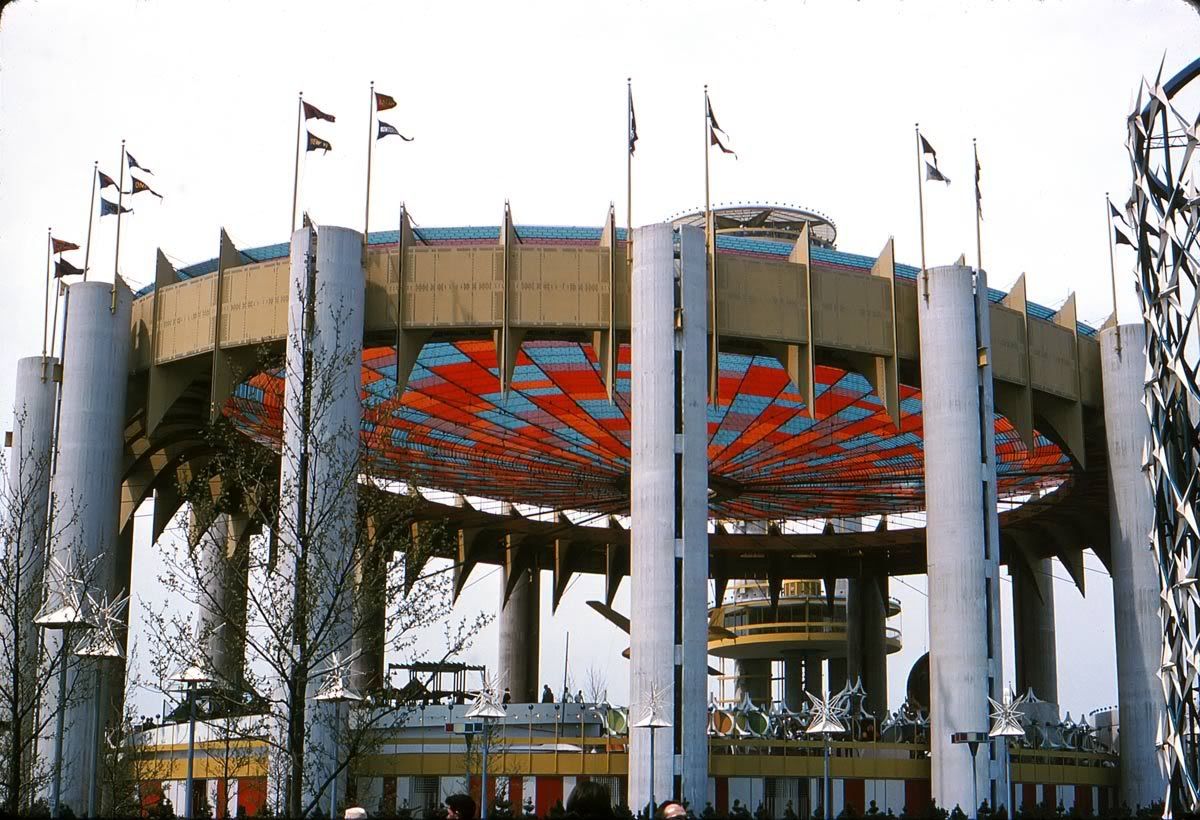 There's another one of those feathered hats! I just don't understand why that fashion statement didn't last longer. These two aren't speaking to each other, apparently! And what do you know, there's the Pepsi pavilion and the "Tower of the Four Winds" behind them. Don't go in if you suffer from pediophobia (fear of dolls)!