I guess it's time to delve into the ol' souvenir vault. By that I mean the three smallish cardboard boxes that hold most of my Disneyland paper! Trust me, it's not that great. But perhaps there are a few items of interest for you...

I have some vintage Main Gate passes, starting with this one from 1960. It is printed on card stock with a hard-to-counterfeit texture and scratchy green pattern. I wonder if studio employees received these? It was a pretty sweet deal to be able to bring 3 members of your biker gang with you.



The 1962 pass is pretty much the same deal, only it's on paper the color of, um, cooked salmon? And it has an interesting texture that reminds me of the cowling on "The Spirit of St. Louis", for whatever that's worth.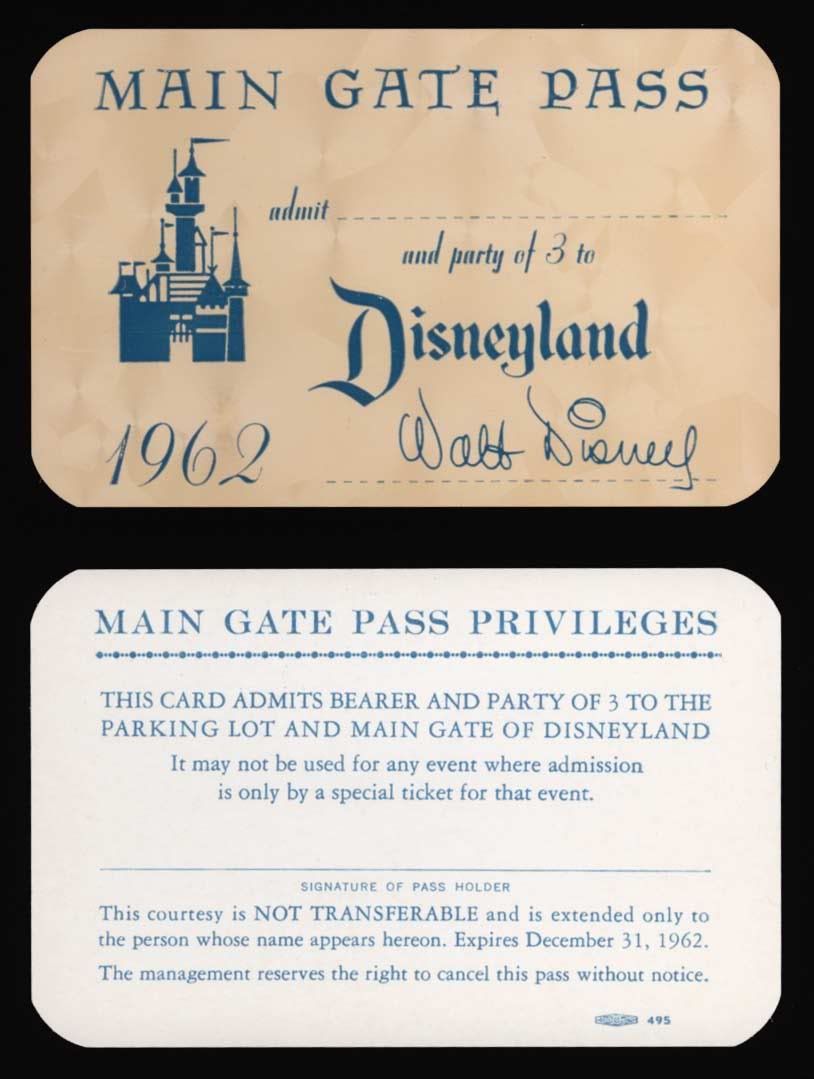 By 1963, it was the same swirly-textured paper, but now you had sharp corners. Don't put your eye out!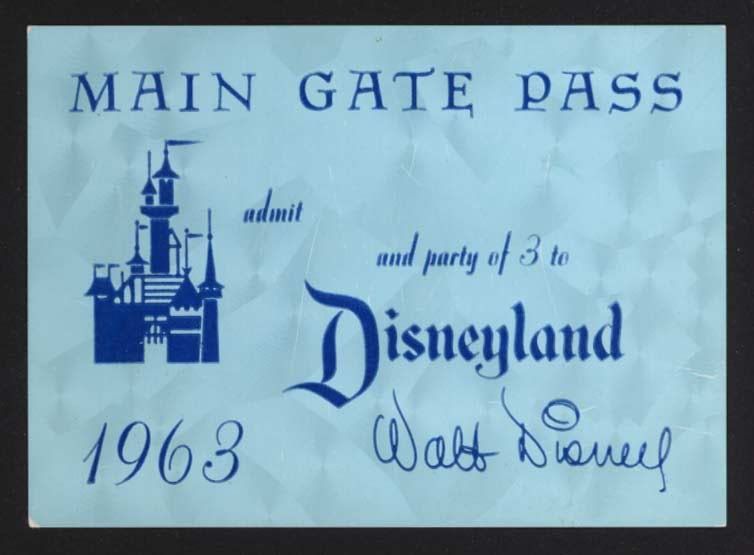 And finally, things get a bit more modern with the 1965 "tencennial" pass; ya gots the familiar Disneyland '65 logo, and a big, bold, graphic look.