I don't think you'll see a more frabjous blog post than this one! These are some random leftovers, which I have warmed up in the oven just for you.

Check out the gloom in this picture, it is probably the most frabjous gloom ever. Even the guy in his blue pajamas and slippers to our left would agree! He thinks he's just having one of those dreams, like when you show up to school in your underwear. With the exception of Mr. Jammy Jams, everyone else is dressed nicely. It must not be quite as chilly as it appears, because folks are eating at some of the Plaza Pavilion's outside tables.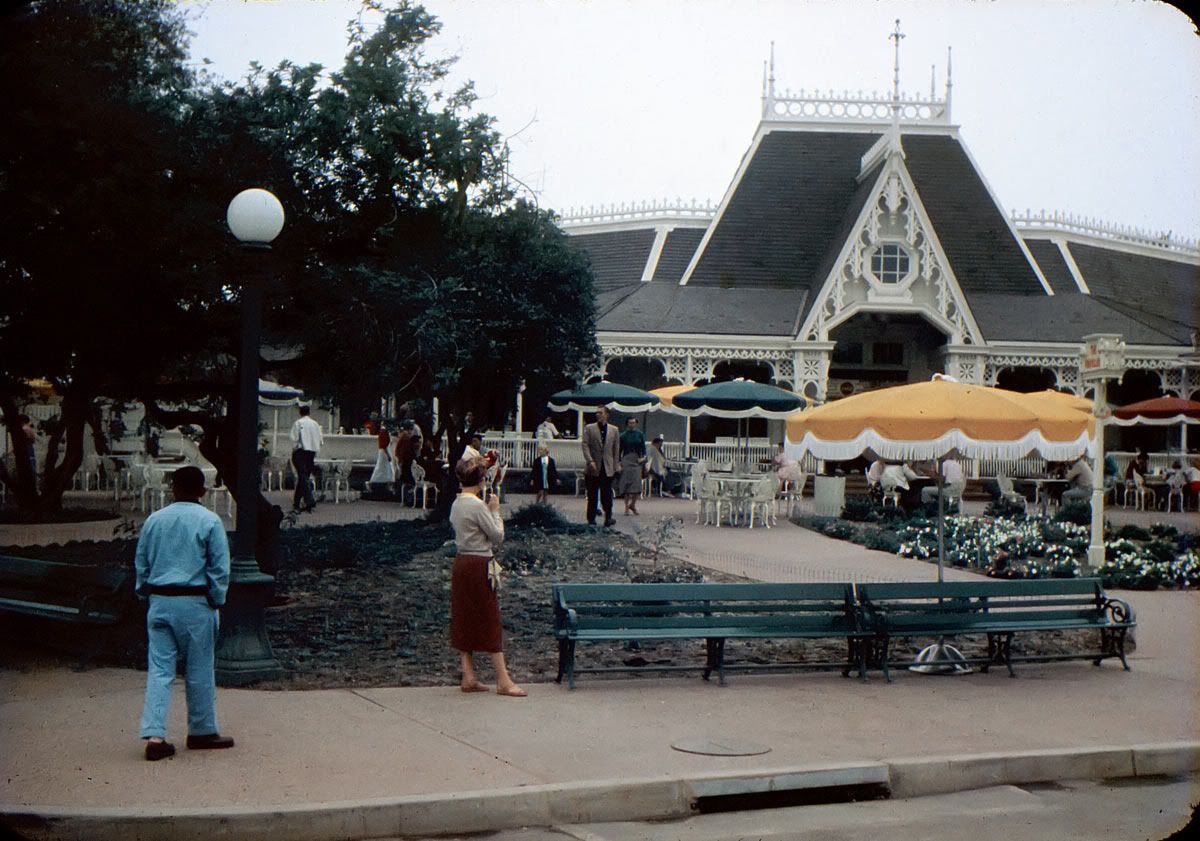 Here's Cascade Peak, back when it was sponsored by Cascade dishwashing liquid. It will leave your dishes spotless! Eventually it changed sponsors and became "Hotdog On a Stick Peak".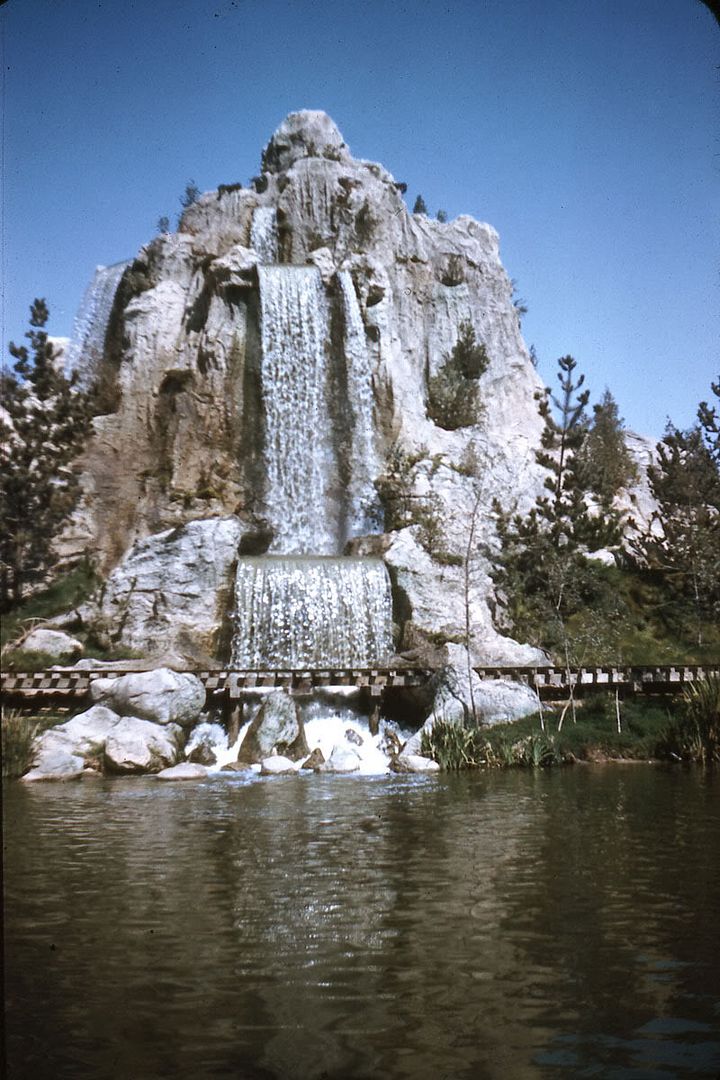 This dude (an aspiring dentist?) didn't get the memo about not walking in the street. He's lucky to be alive! I know we've talked about it before, but it really is interesting to me how folks behaved as if Main Street was a real street, and so they generally stayed on the sidewalks. I'm not sure why that attitude has changed, but now the streets are packed with humans.