Welcome to "World's Fair Wednesday"! Today I'm returning to Montreal's Expo '67, which, as I've mentioned before, had the largest attendance of ANY world's fair.

First up is this lovely photo of Britain's pavilion: "The British presentation can be summed up in three words - Yesterday, Today and Tomorrow. It tells a compelling story, about a people who became a great nation and helped shape the history of the world. The pavilion housing it, set amid lagoons and moats to remind visitors of Britain's island heritage, is dominated by a 200-foot tower. It is on Ile Notre-Dame adjacent to the Expo-Express station." Hmm, I'm pretty sure I've heard of Britain!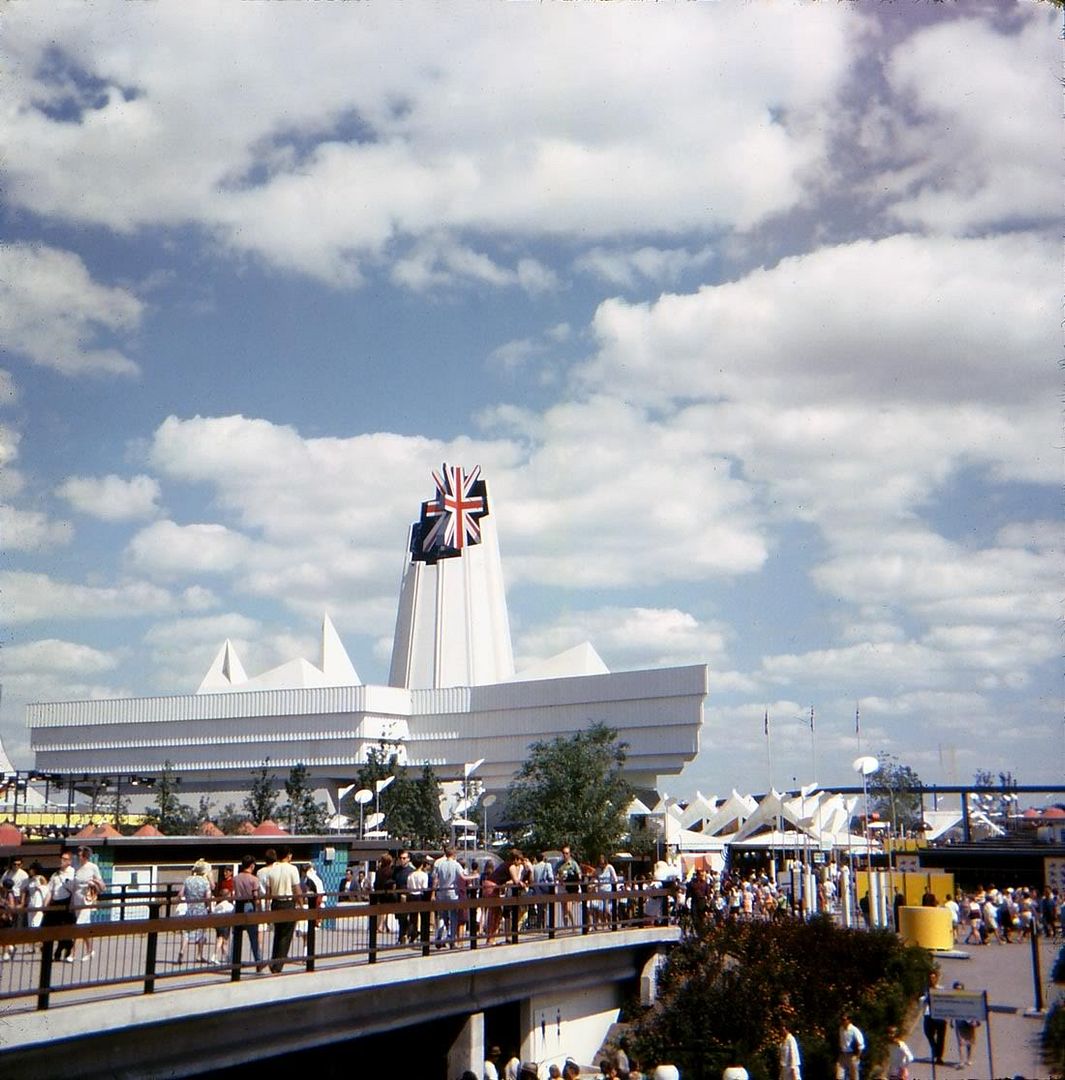 That inverted pyramid was called the Katimavik, and is part of the Pavilion of Canada "... the Katimavik... dominates the buildings of the Canadian Pavilion. It takes its name from the Eskimo word for "gathering place", significant reminder of Canada's welcoming role as host to millions of visitors from every part of the world." Well alrighty!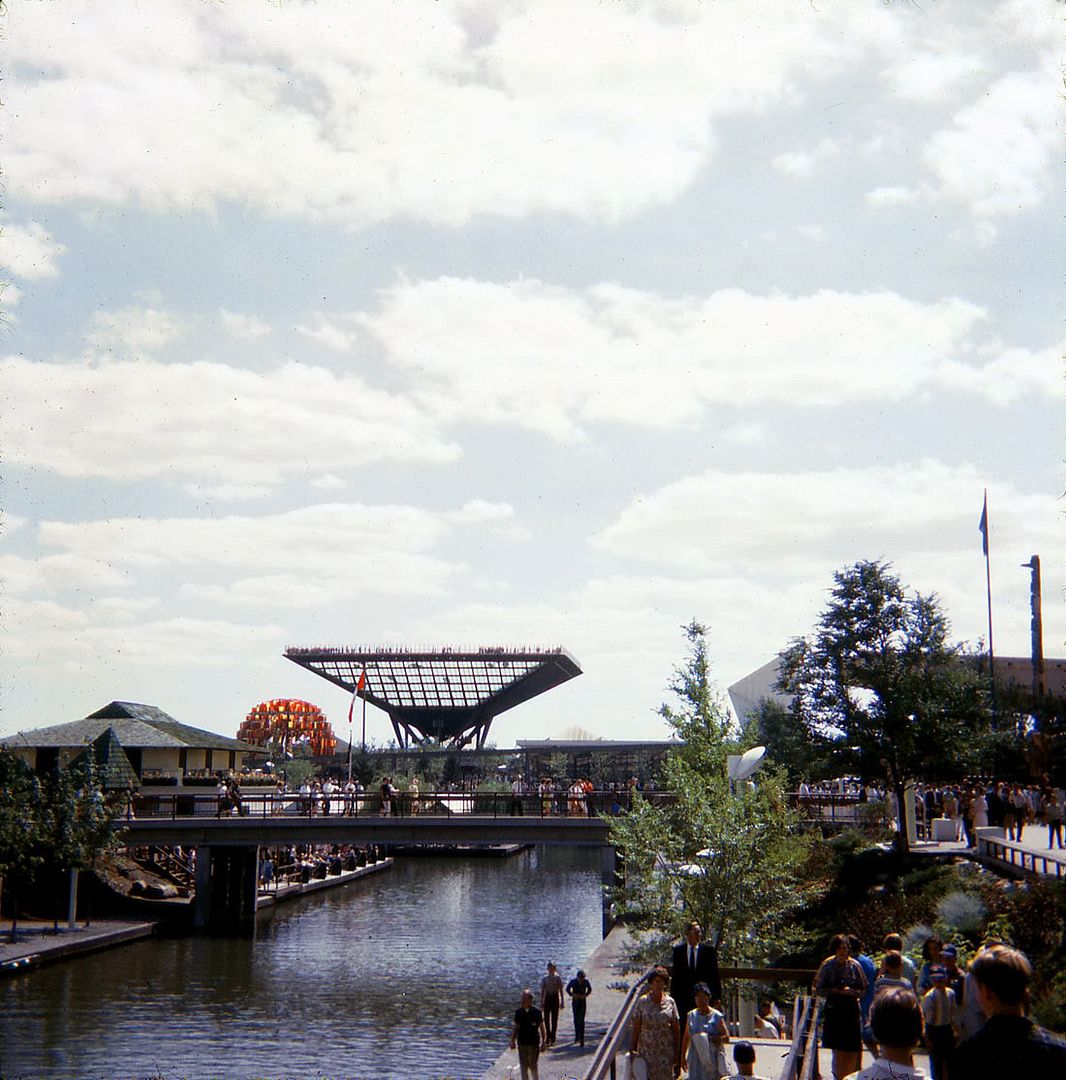 There's the United States pavilion: "A huge transparent geodesic 'bubble' contains a multi-level system of exhibit platforms interconnected by escalators, and walkways. The platforms support a variety of exhibit components specially selected or designed for the new environment created by the structure.

Looks kinda like EPCOT's Spaceship Earth...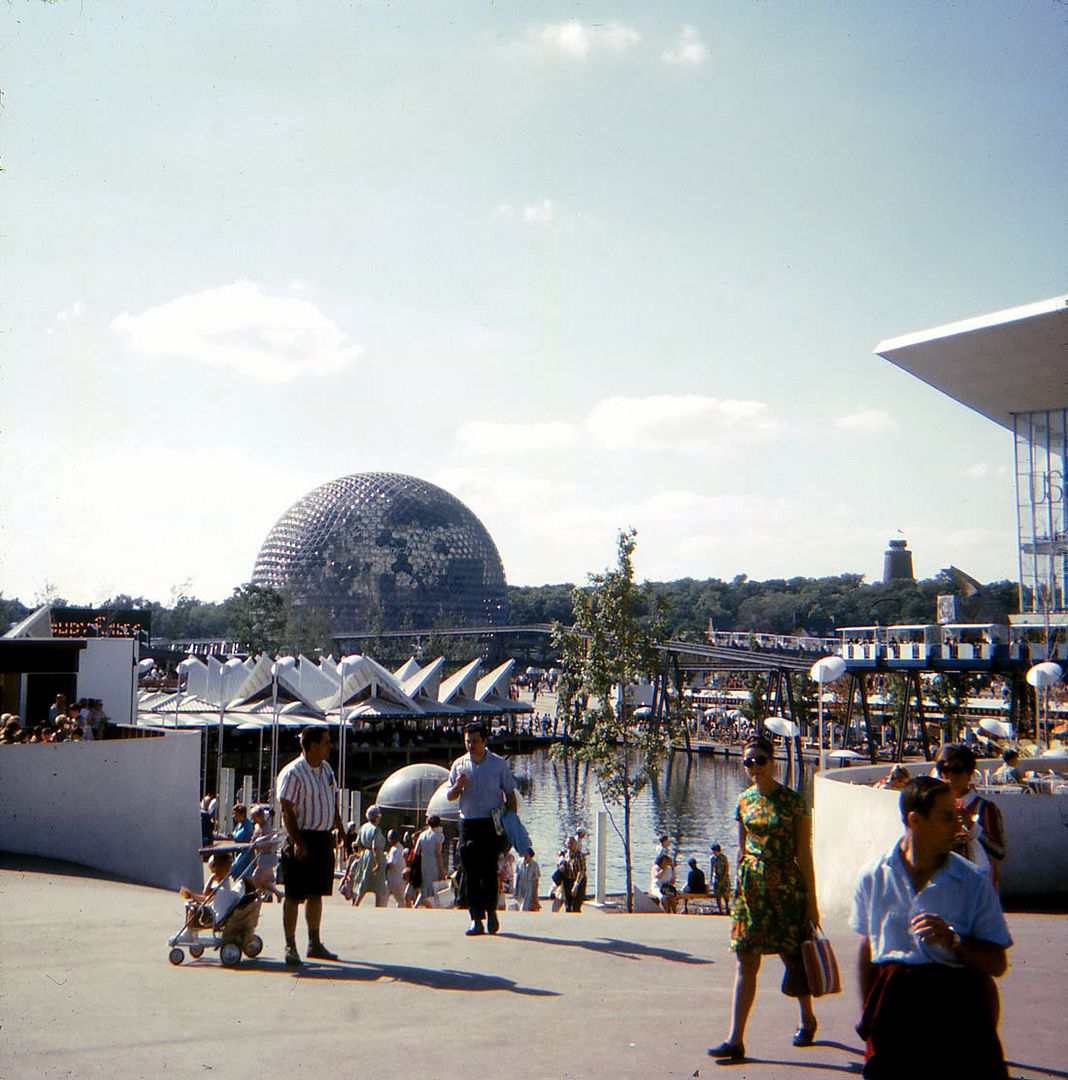 Let's get a bit closer! "Situated on Ile Sainte-Hélène close to the Métro station from which there is Minirail connection with the Expo-Express, the bubble is 20 stories high and has a spherical diameter of 250 feet.""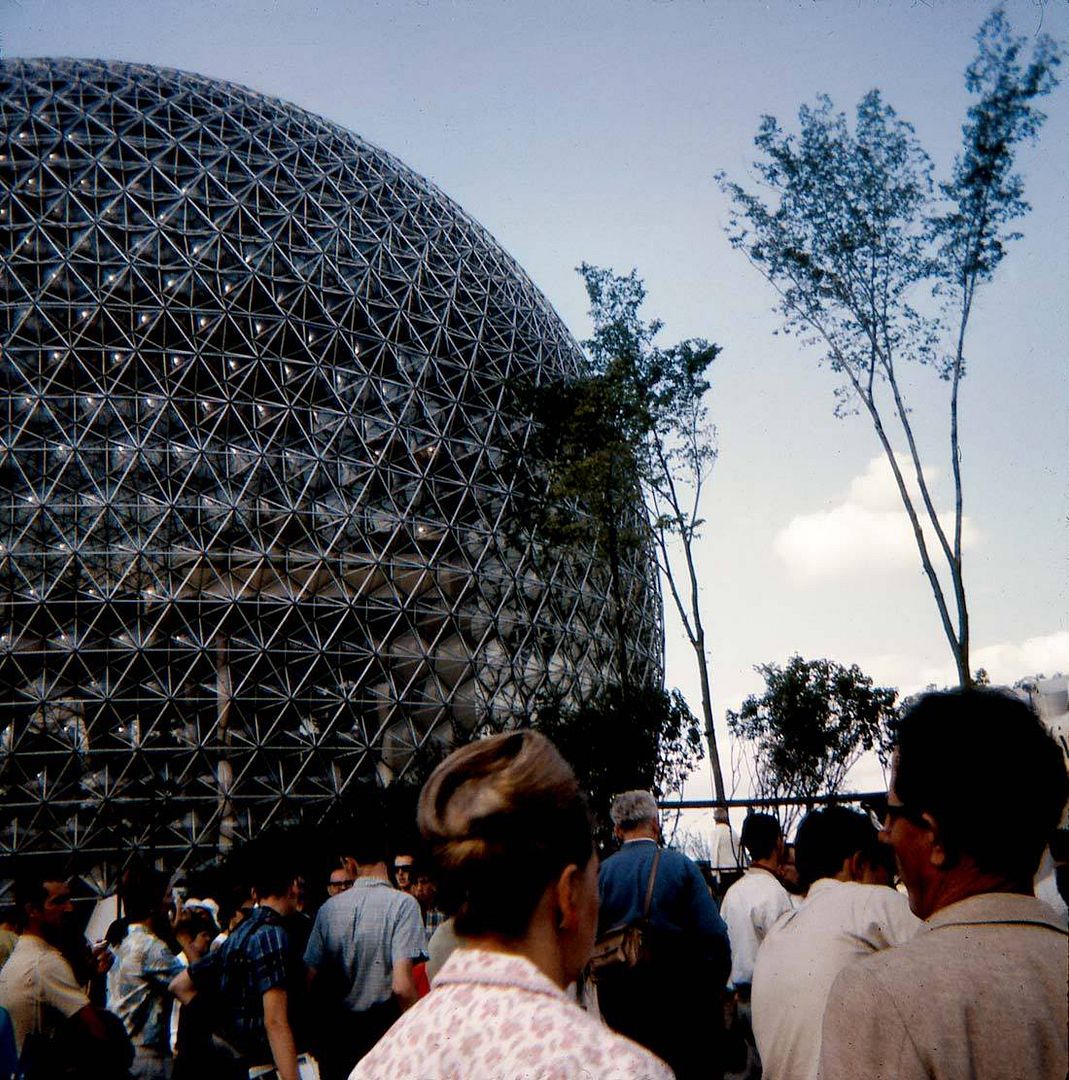 I stumbled across this startling image while doing research!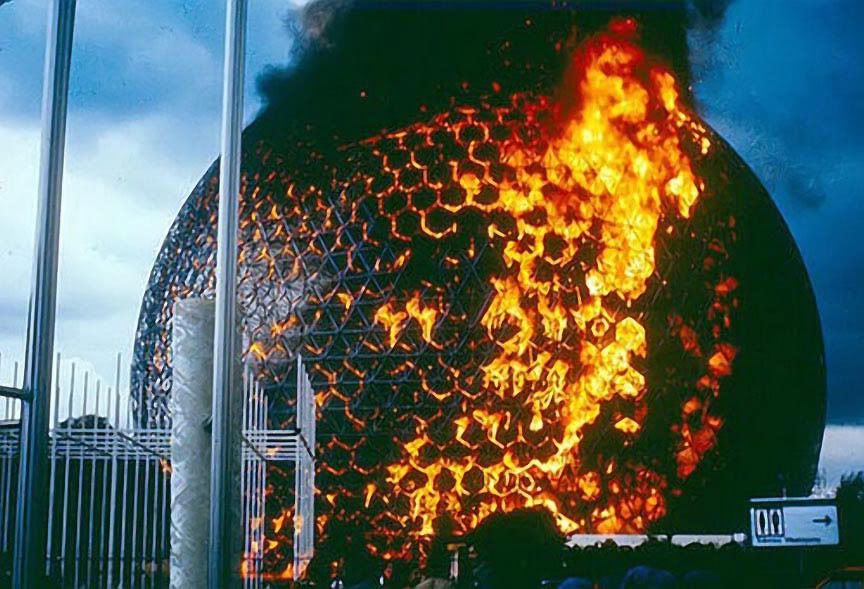 In 1976, during structural renovations, a fire burned away the dome's acrylic panels. The steel latticework was left behind, but the site remained closed until 1990. Since then, it was purchased, and transformed into a museum with new building constructed inside the dome. The museum addresses environmental issues related to climate change, water, and development.