Here are three leftovers from a lot dating from August 1960...

If you just saw this photo out of context, you probably wouldn't even guess that it was taken at Disneyland. But that girl is sitting on one of the "floating" sidewalks next to the Monsanto Home of the Future. One of the splashing waterfalls is visible directly behind her. I can imagine that the water looked particularly inviting on a hot summer day; until this picture, it never occurred to me that folks would take a break and cool their feet in the shallow pools surrounding the house.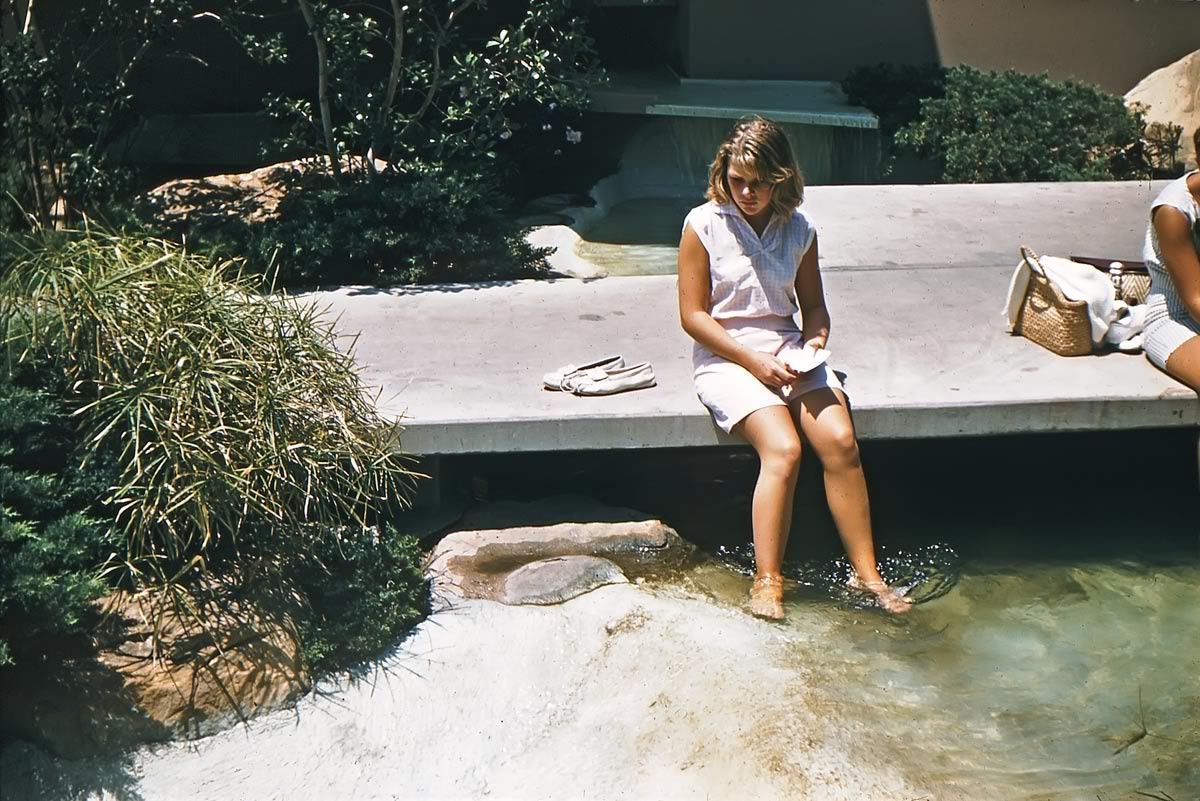 The hub was nearby, and it was a busy place. Which way should we go? Let's face it, there is no wrong direction here.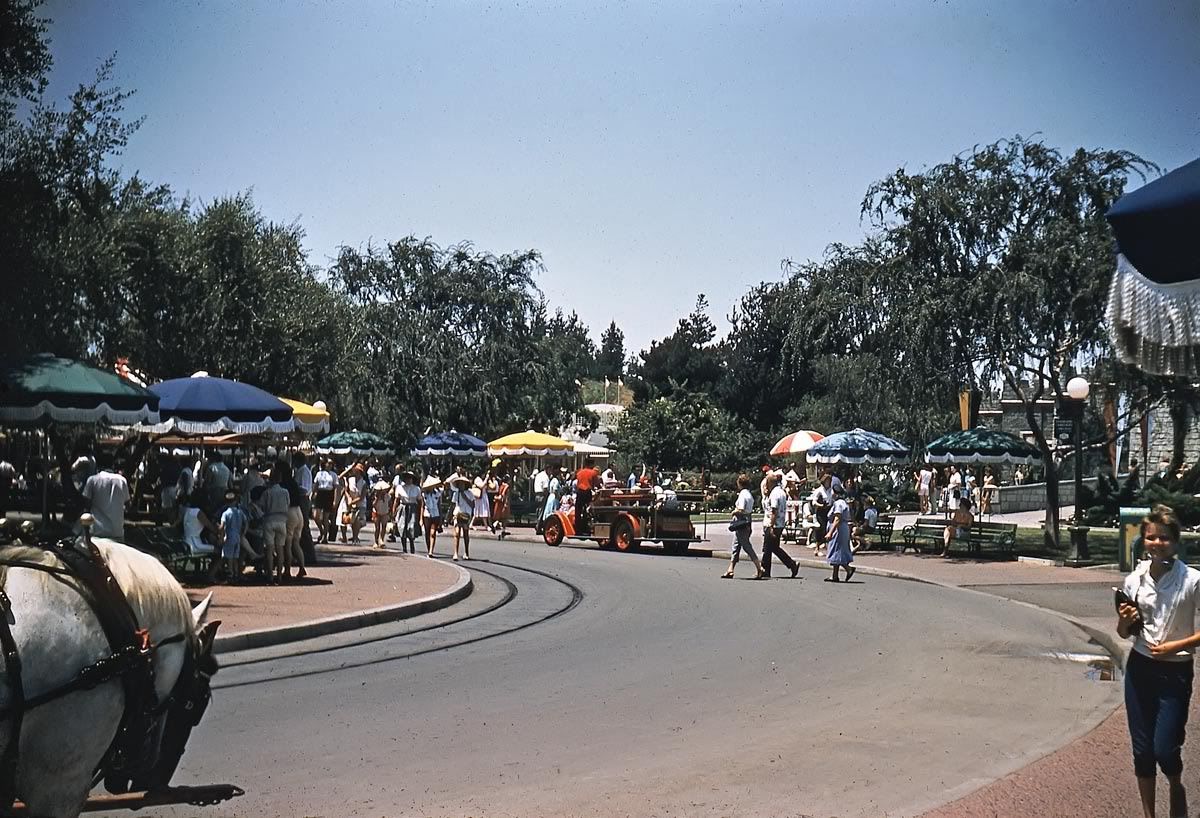 It's later in the day, the sunlight has taken on a warmer afternoon hue, and the shadows are stretching across the street. We're riding aboard a Horse-Drawn Streetcar, while another one heads towards us. A Surrey is hugging the curb to our right.