It's been a while since I've done a "souvenir sunday", so today seemed like as good a day as any! I have a very small collection of vintage travel decals (or "water decals"), probably dating from the 50's and 60's. These inexpensive souvenirs were plentiful, and when you had a lot of them stuck on your rear window or suitcase, everyone knew that you were well-traveled, worldy, and wise. I find myself drawn to the simple graphics, and the slightly off-register, garish colors.

From Knott's Berry Farm, here's Sad Eye Joe.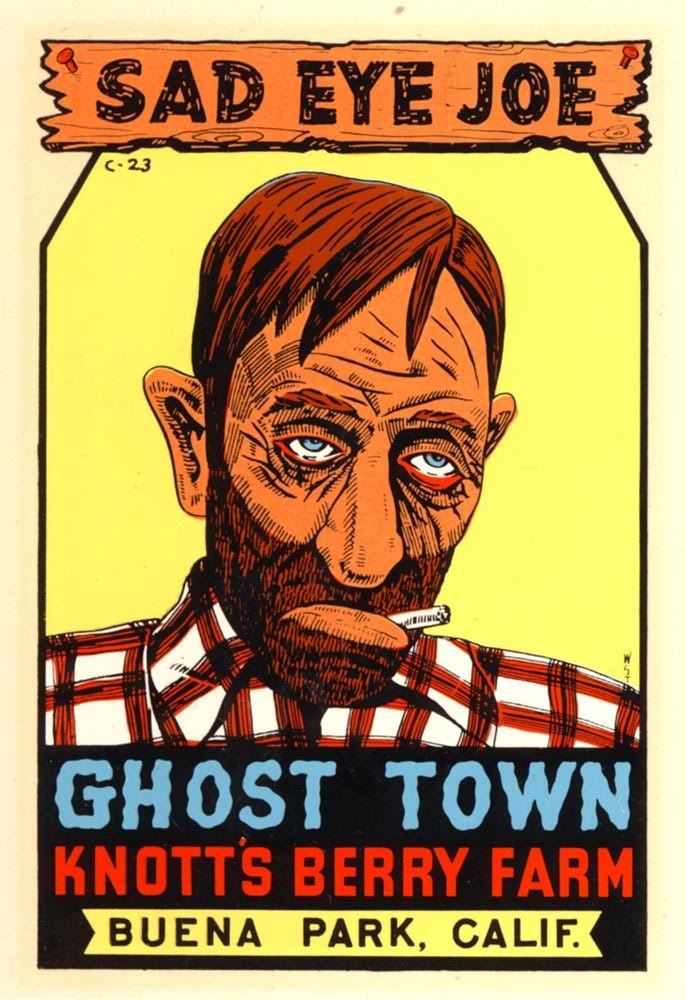 The Monorail from the 1962 Seattle World's Fair is worthy subject matter...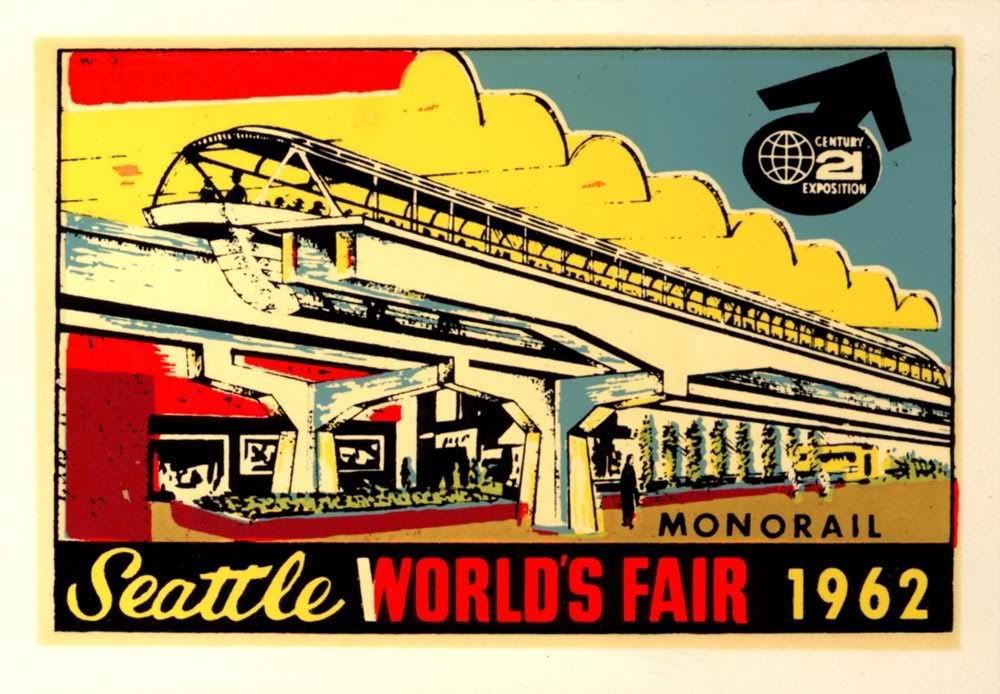 From Marineland (formerly in beautiful Palos Verdes), here's Bubbles the pilot whale. Not only could he leap and twirl, but he could recite pi to 1000 decimal places. Eat that, Shamu!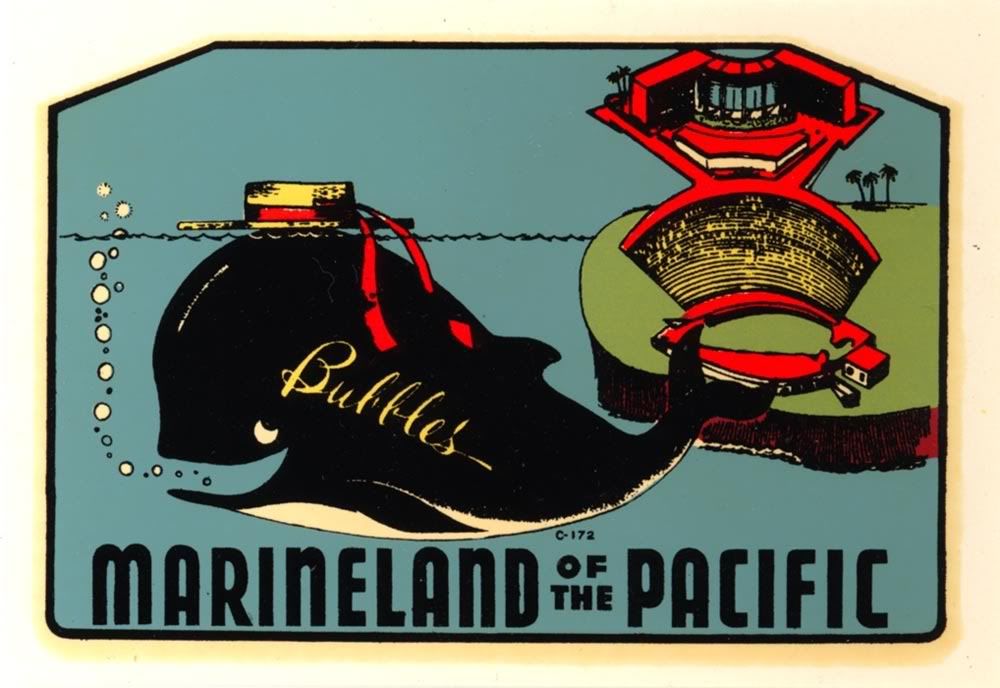 Here's a nice vintage decal showing Las Vegas when Fremont Street was the happening place. There's "Vegas Vic" from the Pioneer Club, along with plenty of other classic neon signs. Glitter Gulch indeed! The actual decal has some wild day-glo pinks that did not translate when scanned.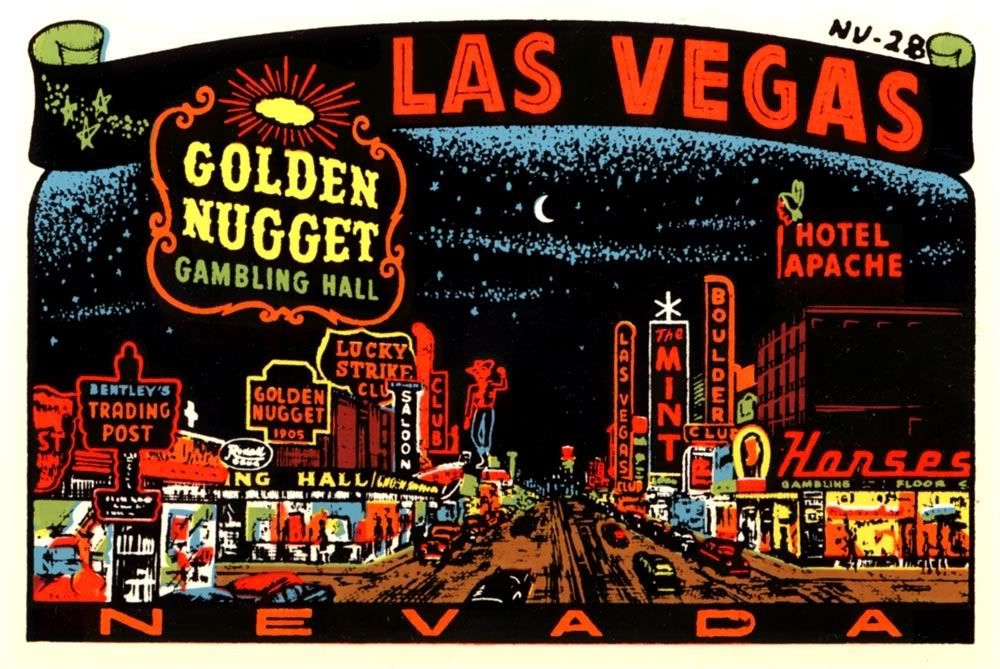 I'll share some additional decals someday!