I like photos taken during the mild southern California winters, because you often get the beautiful skies like we see in these first two pictures. Gentle breezes and light rains wash the smog away, leaving fluffy picturesque clouds behind.

Here's Casey Jr., he ran away to the circus when he was young and never looked back. Casey Sr. is steamed about it (pun intended)! The plantings look a bit rough, I guess they are preparing everything for the upcoming spring bloom.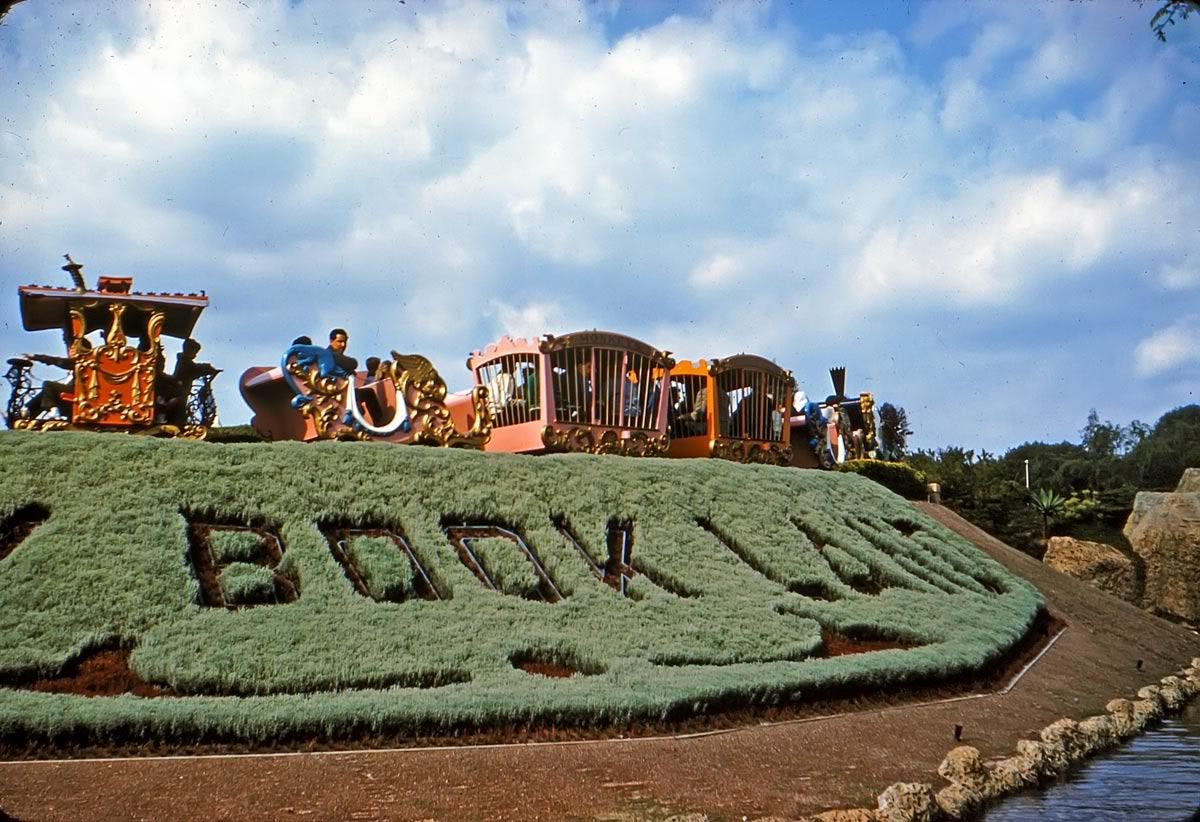 Walt Disney built this castle full size, but security only allows 5/8 scale people to stand near it, so it appears even larger.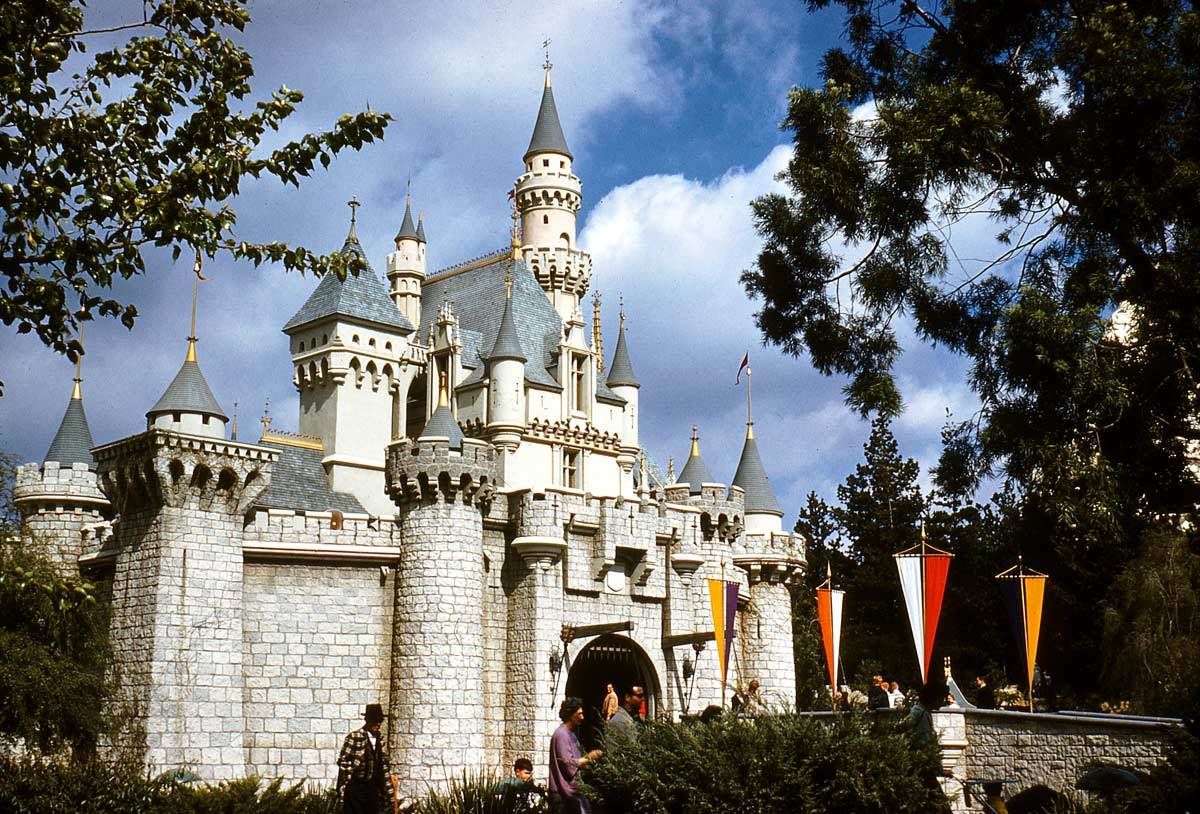 There's lots going on in the picture, but it's all around the edges. Bobsleds, Skyway buckets, Pirate Ships, rabid monkeys... you name it.