Today I am following up on some discussions I've had in recent weeks...

So, forgive this repeat, but there was some question as to where exactly this photo was taken in the scheme of things. But thanks to Imagineer (and all around nice guy) Chris Merritt, I think we can say for sure where it was.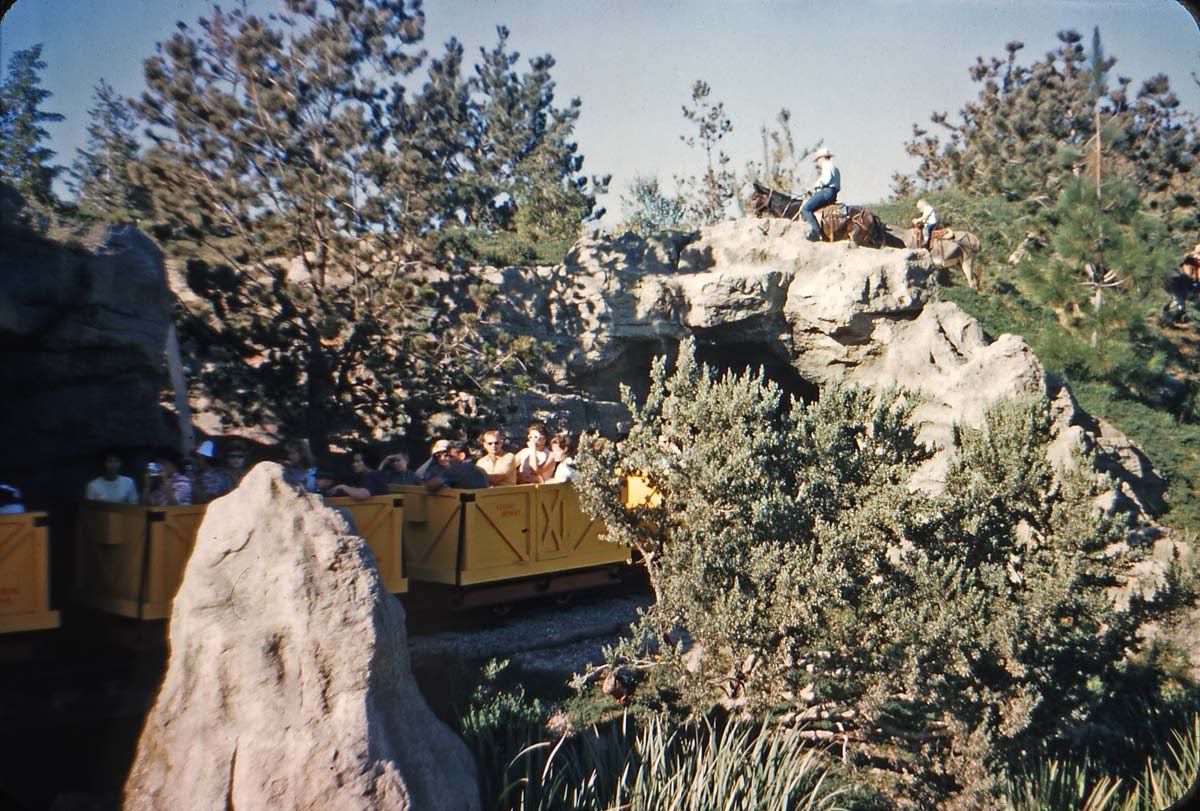 Years ago, and just because he wanted to (!), Chris drew an incredible, detailed map of Nature's Wonderland, in a style that is very reminiscent of Sam McKim's classic park maps. He gave me the "OK" to share some of it (well, all of it actually, but I don't want to be pushy). I am reasonably sure that the mules and mine train are right next to the western edge of Rainbow Ridge, about to circle Cascade Peak. Thanks Chris!



This photo of Harper's Mill, circa 1957, was posted back in January. Reader James Gluth was generous enough to send a photo to me showing the southern tip of Tom Sawyer Island the way it looked in January 2009, from almost the same exact angle. Wow, what a change! That "Fantasmic!" stage is massive, and I guess there is some sort of a pirate show performed here? Nevertheless, I do wish that it was a little more picturesque. Thanks for sharing your photo, James!