Today's images probably should have ended up in the "reject" pile, but at this point I can't be too choosy. So please excuse the fact that these are dark and murky and possibly haunted.
Presumably this first picture was taken from the Peoplemover, looking back towards its own loading area. As a bonus we can see the elevator that took guests up to the Rocket Jets. It probably wasn't the most efficient way to move groups of people, but I love it because it was clearly designed to mimic the way real astronauts reached the top of a Saturn V rocket during the Apollo program.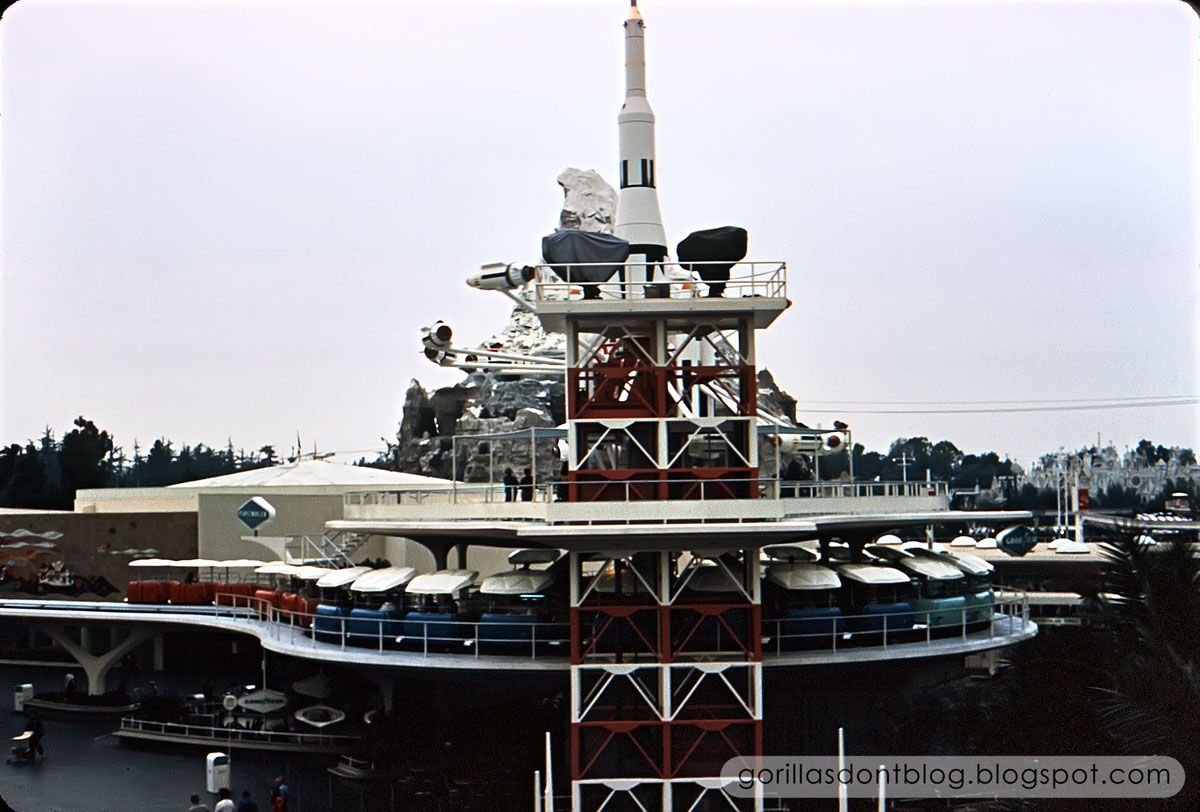 I guess the Skyway was not operating this day. And you can just make out a sign by the trash can indicating that the Subs were down as well. November qualified as the "off season". Do they have an off season at Disneyland these days?