It's time for some vintage Vegas, from a group of stereo slides. Ring-a-ding-ding!
The Golden Nugget had one of the biggest and most elaborate signs back in 1960. At some point even more lights were added to make it dazzling, but it looks pretty neat here, especially in contrast to the relatively modest buildings. No gigantic hotels here. And this scene at night? Fugetaboutit!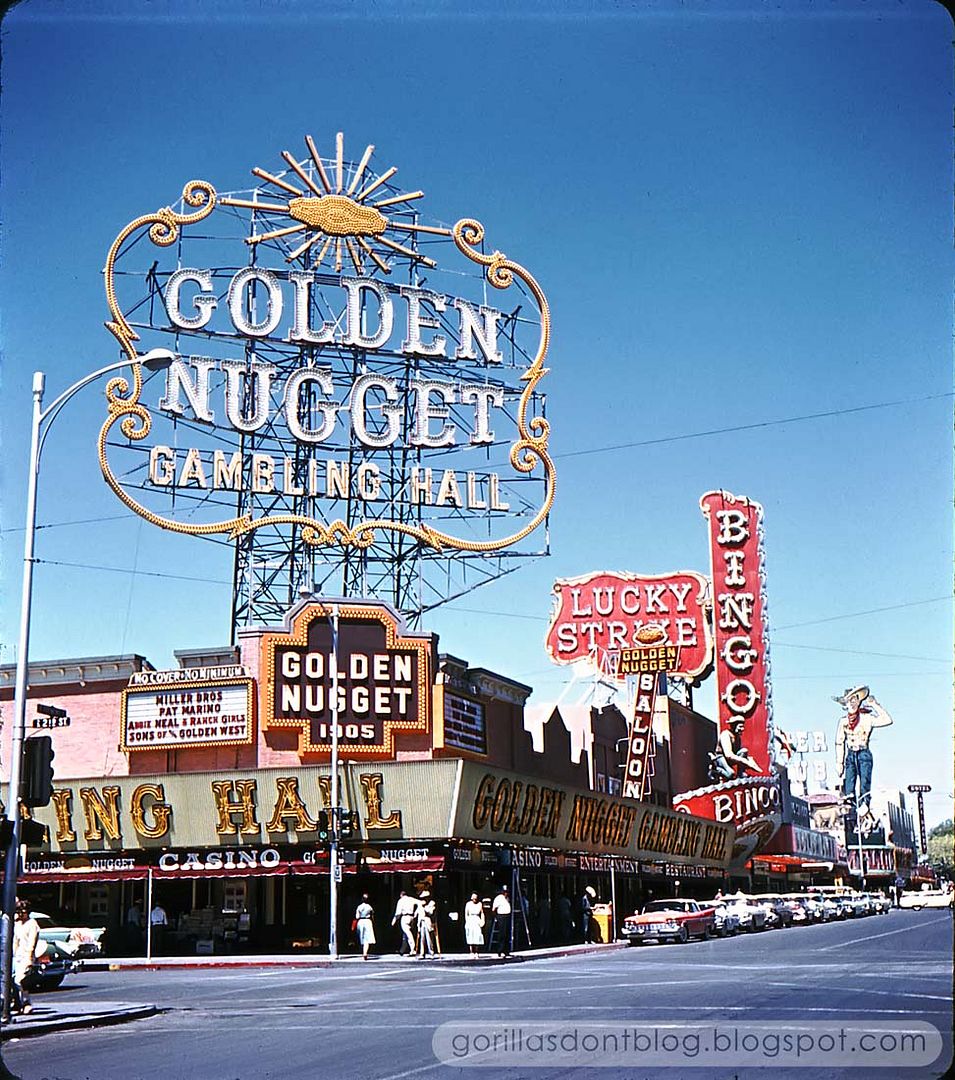 Here's another classic Vegas landmark, The Dunes! With its 35 foot tall fiberglass sultan, it was hard to miss. Supposedly it struggled for its first few years due to being located at the far end of the strip. A topless show (the first one in Vegas) turned its fortunes around! The Bellagio is now located on this spot.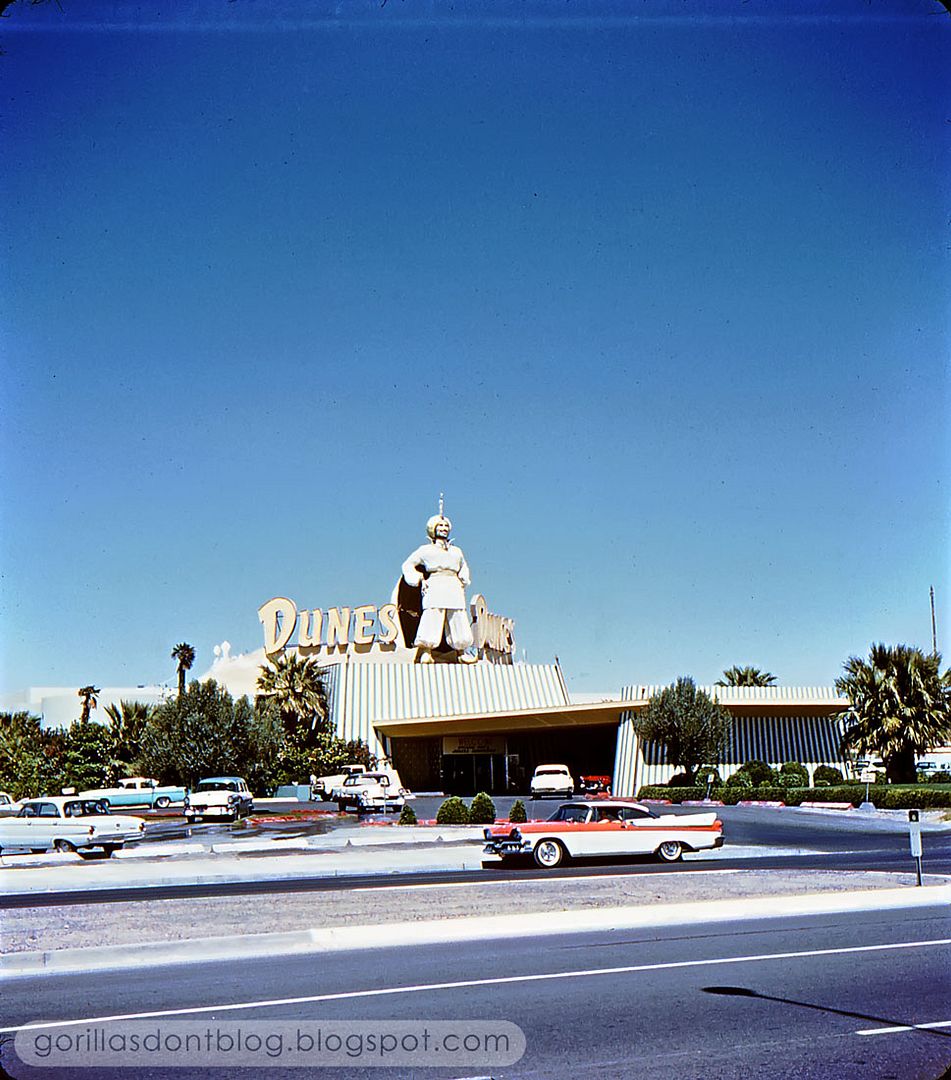 The Showboat Hotel and Casino opened in 1954; instead of aiming for luxury, its claim to fame was the 49-cent breakfast specials and a world-class bowling alley. While it continued to expand, it also struggled, eventually becoming The Castaways in 2000.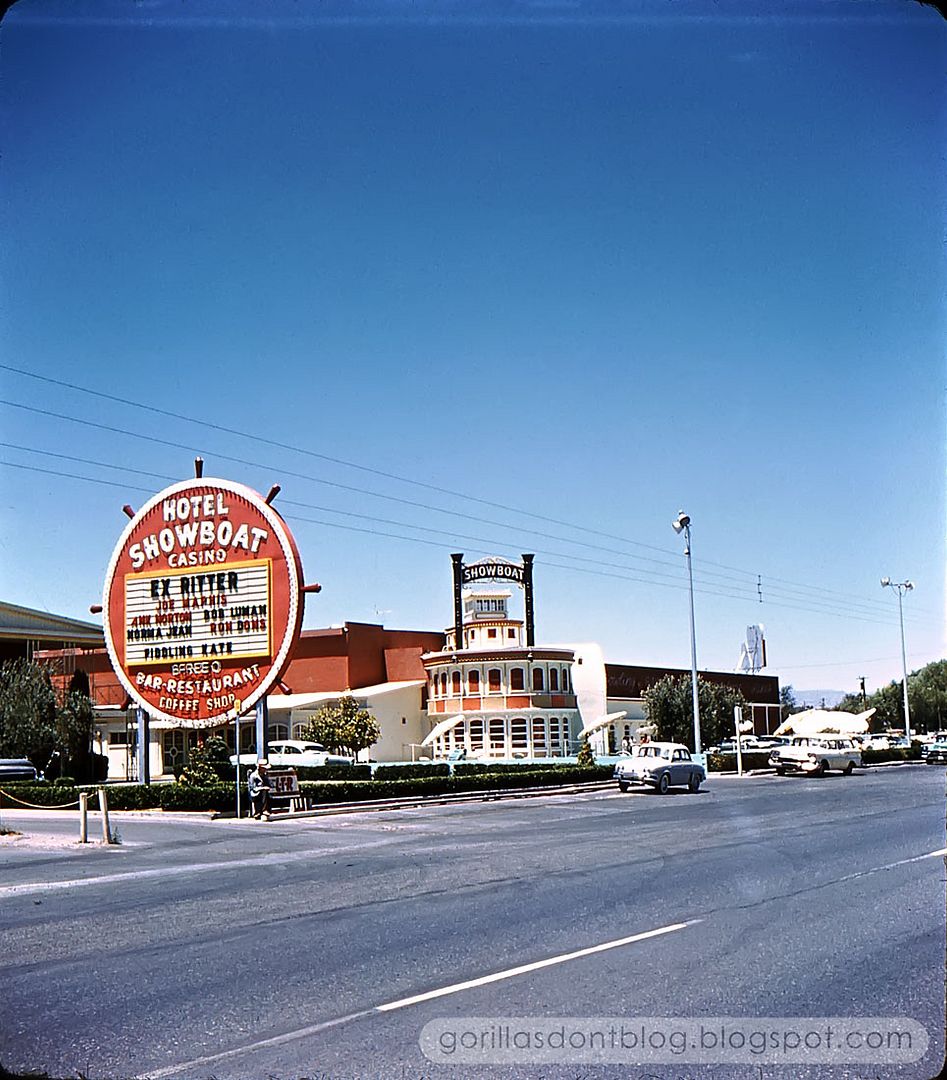 The Stardust opened in 1958 with this wonderful sign, which Wikipedia describes thusly:
The... sign gave visitors a panoramic view of the solar system. At the sign's center sat a 16-foot (4.9 m) plastic model of the Earth. Cosmic rays of neon and electric lightbulbs beamed from behind the model Earth in all directions. Three-dimensional acrylic glass planets spun along side 20 scintillating neon starbursts. Across the universe was a jagged galaxy of electric lettering spelling out "Stardust". The sign utilized 7,100 ft (2,200 m) of neon tubing with over 11,000 bulbs along its 216 ft (66 m) front. The "S" alone contained 975 lamps. At night the neon constellation was reportedly visible 60 miles (97 km) away.
Wowee! The Stardust was imploded in March of 2007.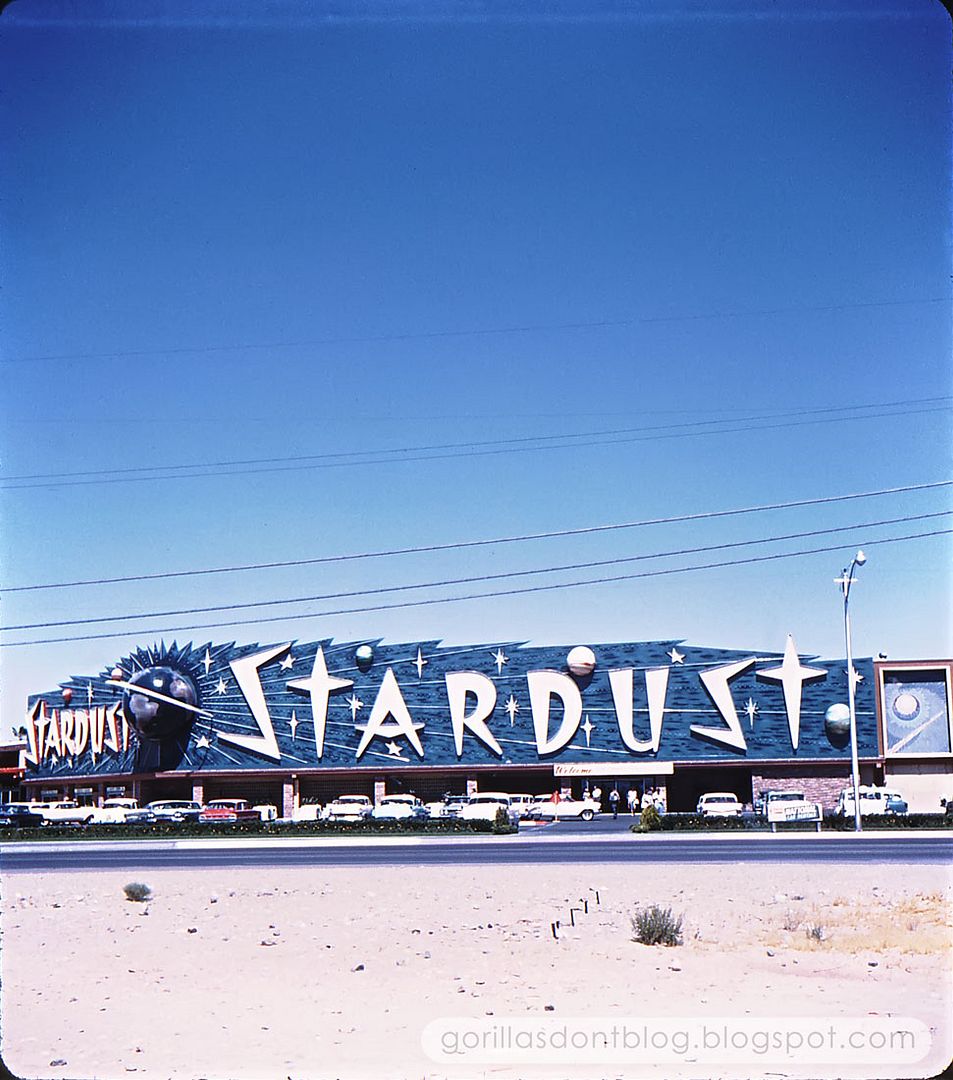 I hope you have enjoyed your visit to Las Vegas!