Wilshire Boulevard is one of the main arteries through Los Angeles (east-west); it is nearly 16 miles long, going all the way from downtown L.A. to just a few blocks shy of the Pacific Ocean in Santa Monica. It runs through Beverly Hills, past the L.A. County Art Museum and the La Brea Tar Pits, Westwood Village, and includes the famous "Miracle Mile". I have a number of vintage slides of Wilshire, and thought I would share two of them today.
There it is, near the corner of Fairfax Avenue, circa 1963. To the extreme right you can just see a "Googie"-style coffee shop called "Rams" at this point (it was originally called "Romeo's", and is now Johnie's" - the building still stands but is closed). The most distinctive building is the May Company department store, with its gold-tiled pilaster.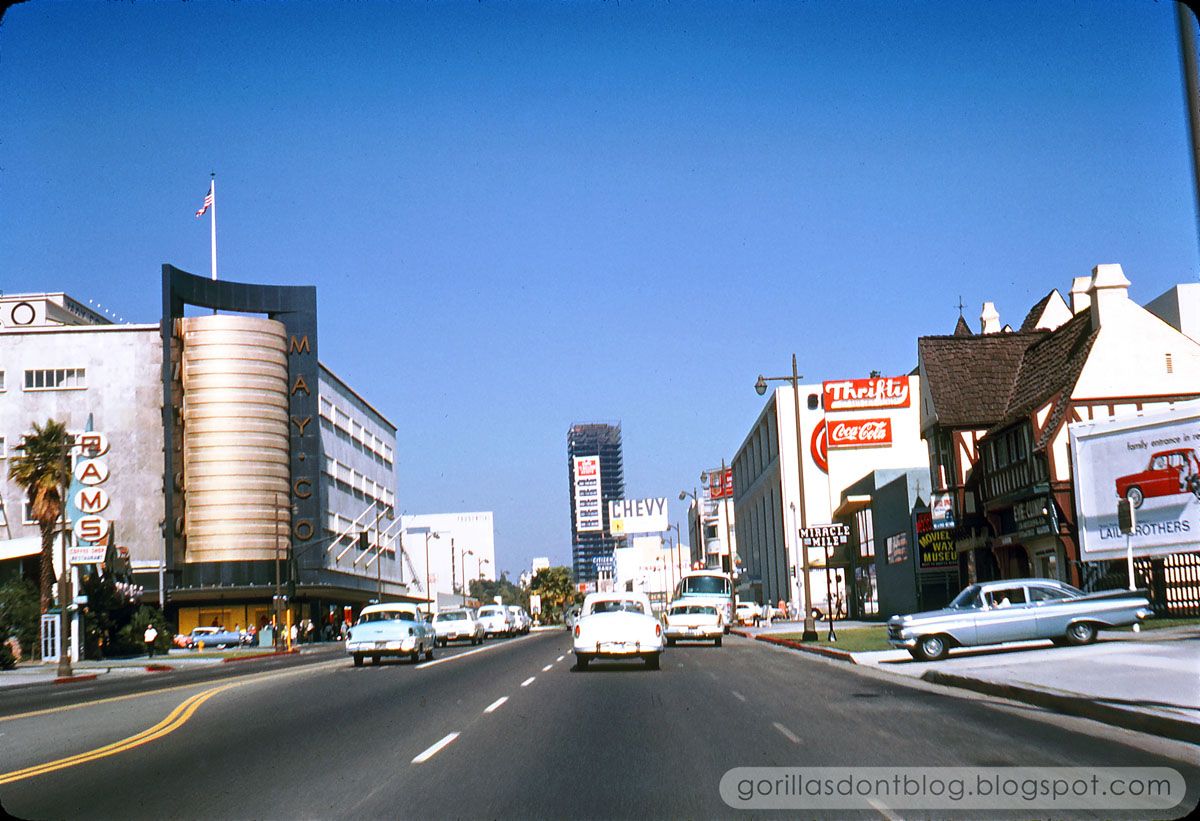 Here's a screen grab from Google Maps showing approximately the same view today. I'm always happy to see that the golden pilaster is still with us, though there are plans underway to convert the building to the David Geffen Theater at some point. Frowny face.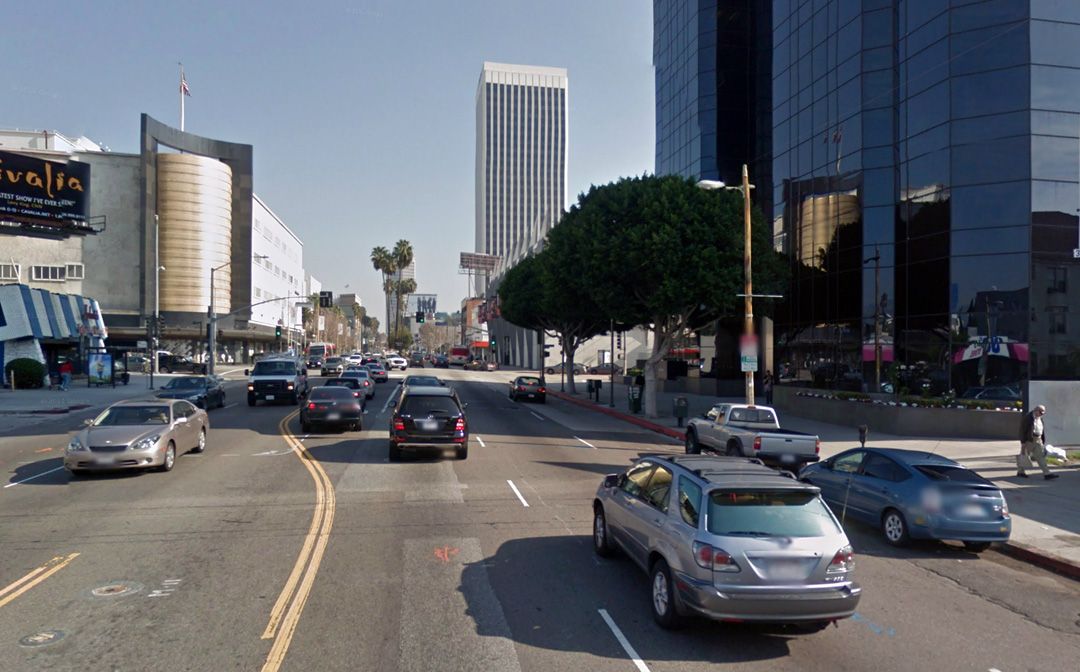 Heading a few miles east, we arrive at an area called "Wilshire Center" (also called "Koreatown" due to the large Korean American population), one of the oldest communities in Los Angeles. The Wilshire Christian Church at the corner of Normandie Avenue is notable (to our left), the first church built on the boulevard in 1911. You can also see the Gaylord apartment building, named after Henry Gaylord Wilshire. I believe that this photo dates from the early 1960's, though it is undated.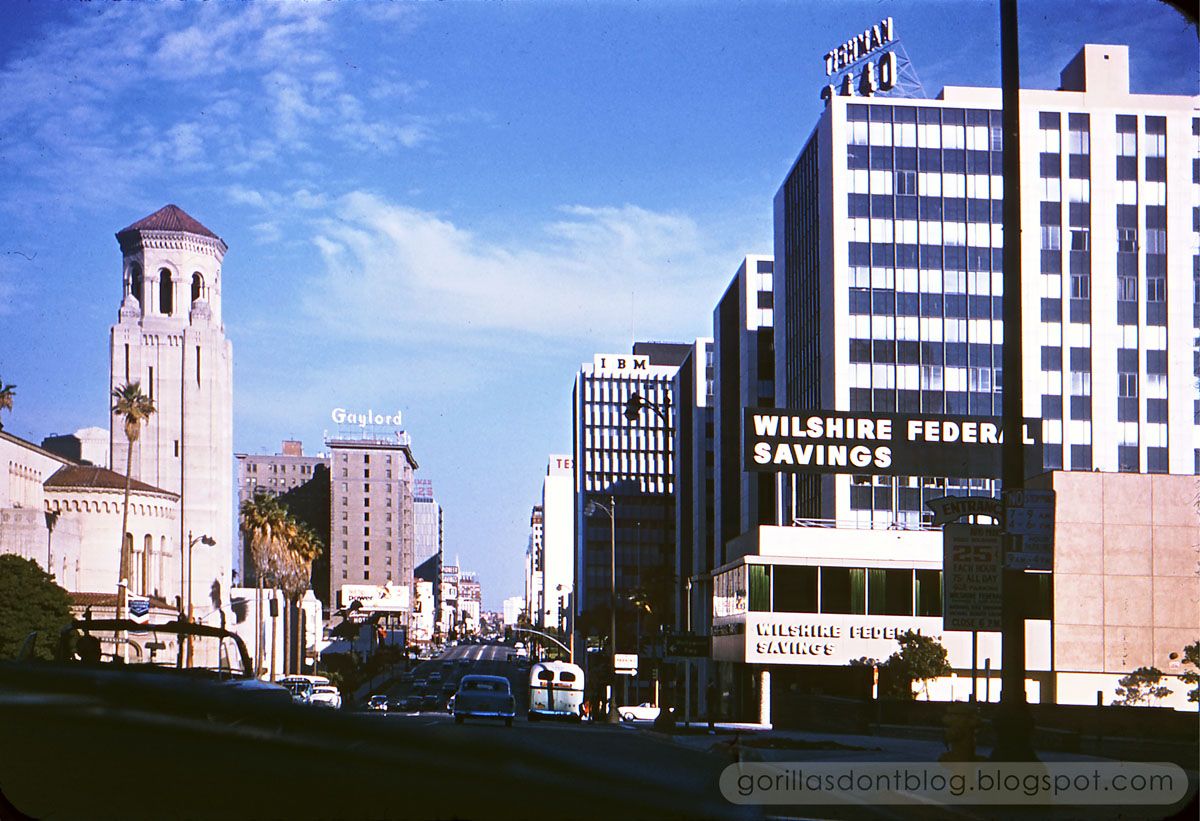 And here's the same area as it looks today!