There can't be too many full-time gigs for old fashioned marching bands these days. I wonder if joining the Disneyland Band is the equivalent of being accepted to the Philadelphia Orchestra? Here they are, marching through Town Square in 1973.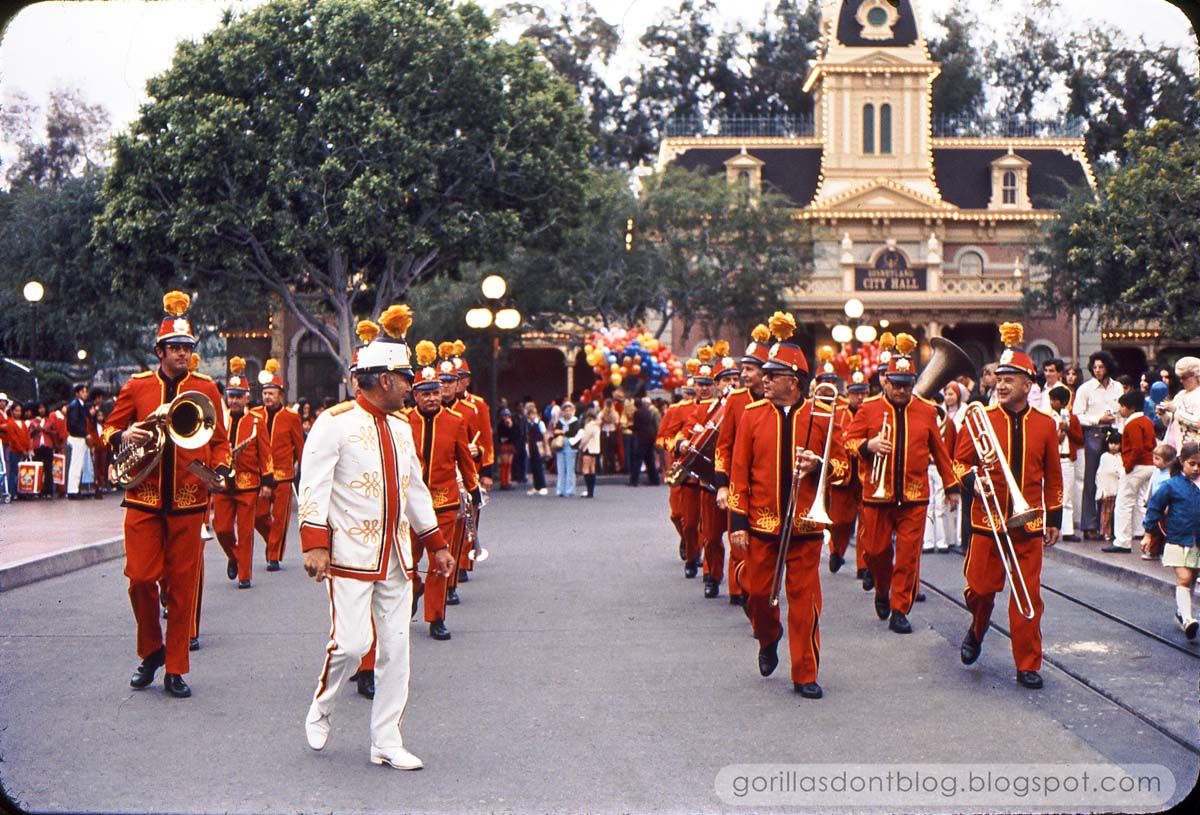 Not only do you have to be able to play your instrument well, you have to do it while marching. Or at least standing. Any punk can do it sitting down!
All hats should have a bottle washer on top, because you just never know.