I love this first photo, taken in the middle of the classic 1950's Tomorrowland. A lady in her little black dress (and pearls) poses in front of the wonderful Clock of the World. It's almost 4 o'clock! There's Cir
car
ama, the TWA Moonliner, and the Monsanto Hall of Chemistry. Flowers and balloons add welcome splashes of color to this future world.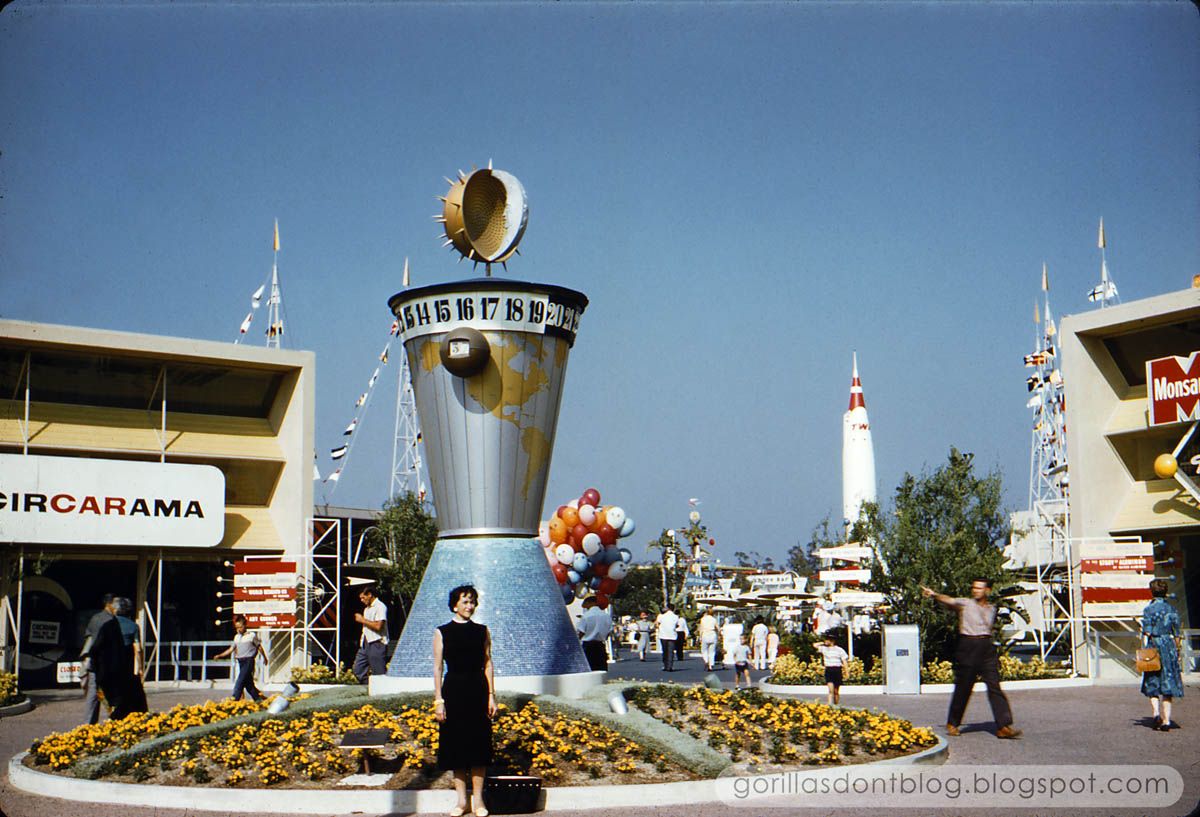 And here's a nice photo of The Pavillion (my spell check doesn't like the double "L"), where guests take a load off of their weary feet and enjoy a relaxing lunch. Hard to believe that the back side of this very same building is
themed to fit into Adventureland
, with a thatched roof and carved, unpainted wood.