If I was going to own a ship, I'd want it to look just like the Chicken of the Sea pirate ship in Fantasyland. Only it would be seaworthy, and I could "pillage and plunder" the high seas in style. (I'd also have a trolling motor so that I could fish for bass).
Today I thought I would feature two photos of the pirate ship, each taken from the Skyway, so that we can play "compare and contrast". Let's start with this first image from 1957; at this point the ship was situated in a shallow pond that looked like a swimming pool. There was no exotic landscaping, no covered dining area, no Skull Rock, grottoes and water falls nearby. Also, the wood-planked gangway was zig-zaggy.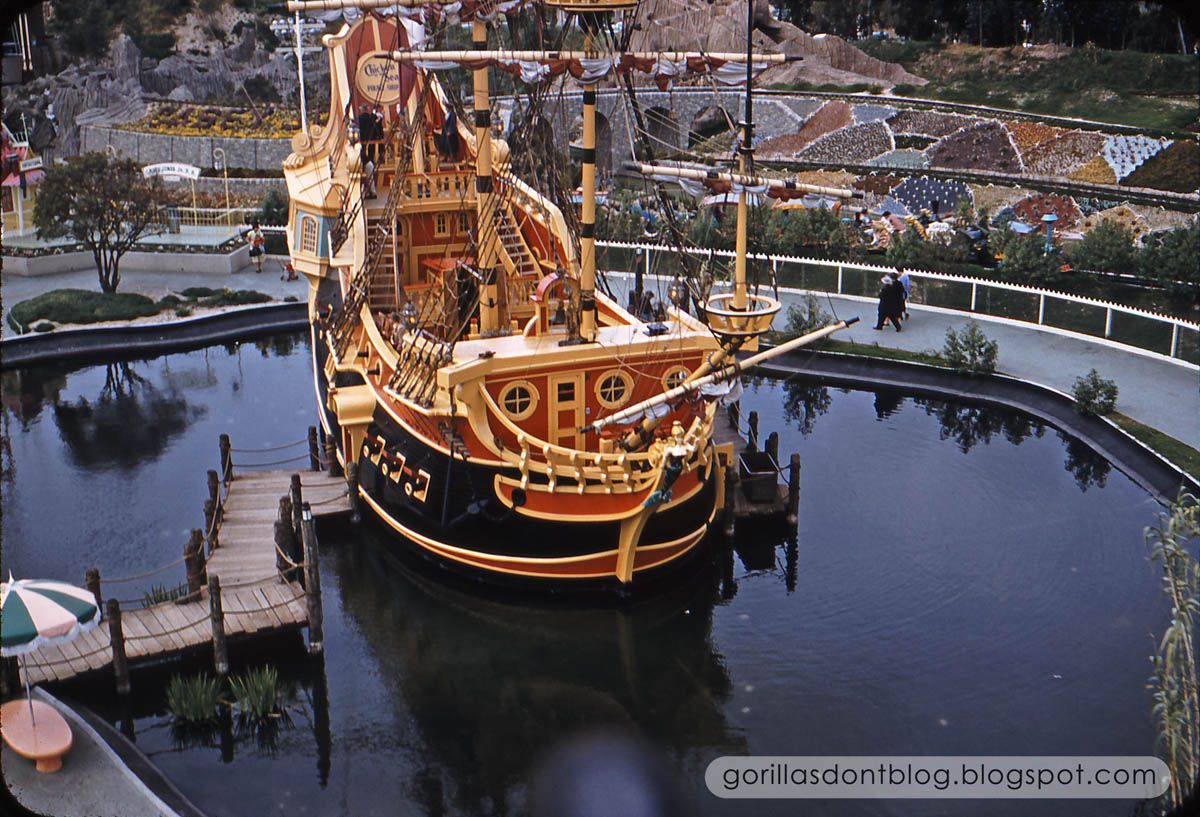 By 1972, the name had changed to "Captain Hook's", and the wonderful Chicken of the Sea mermaid was removed (I miss her!). The gangway is now a more direct curve toward the entrance, and as you can see, there are now palms, and sandy shores, and a shaded colorful tables.