Let's take a look at some more nice black and white photos from the Magic Kingdom's Main Street U.S.A! (See the first batch
here
).
The amount of architectural detail is pretty impressive, with all the different moldings, window styles, shingles, awnings, and other stuff. I think there is a lit lamp in that one window (above the "S" in the word "Shop").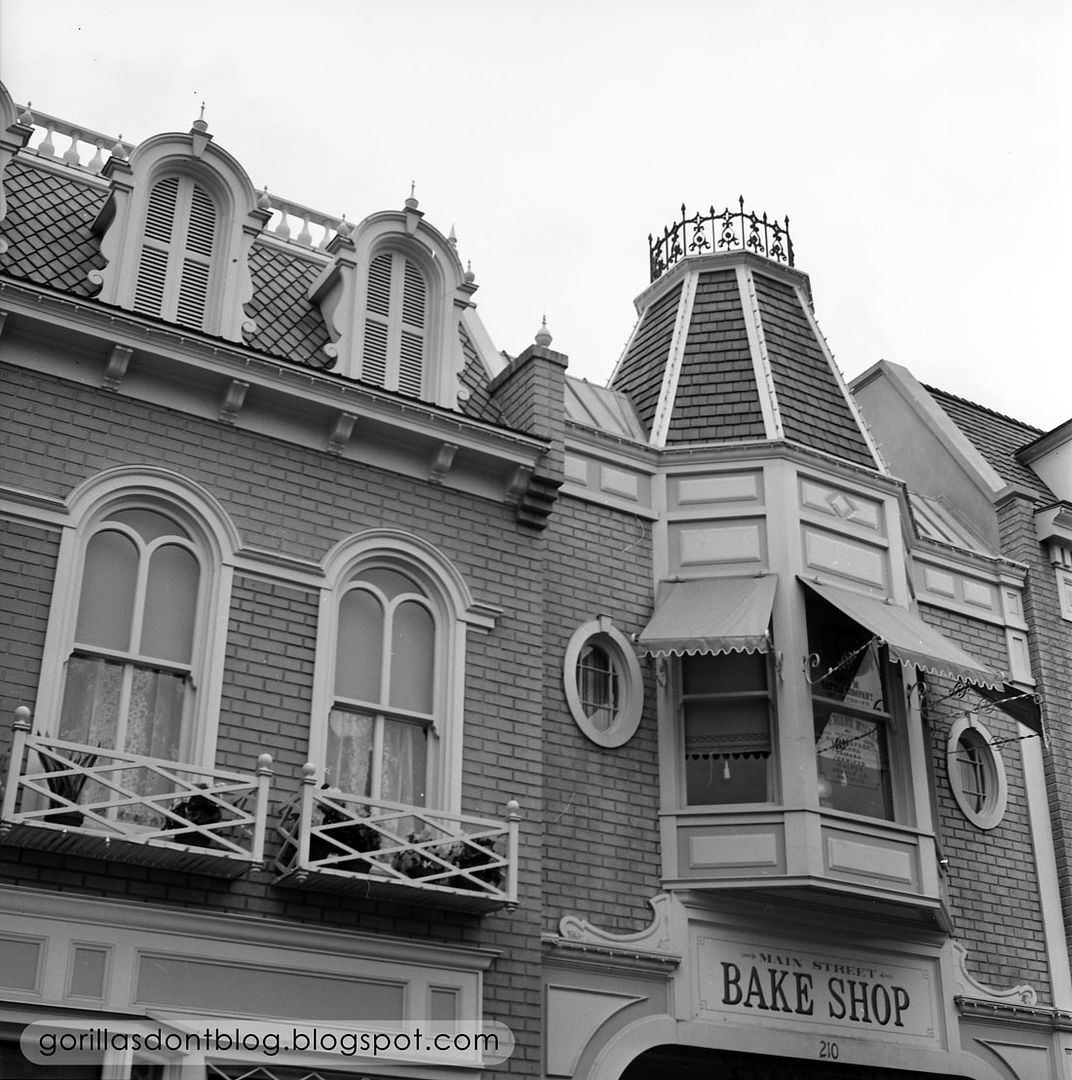 Wowee, now that's a City Hall! It reminds me of the buildings seen at the 1893 Chicago World's Fair, called "The White City".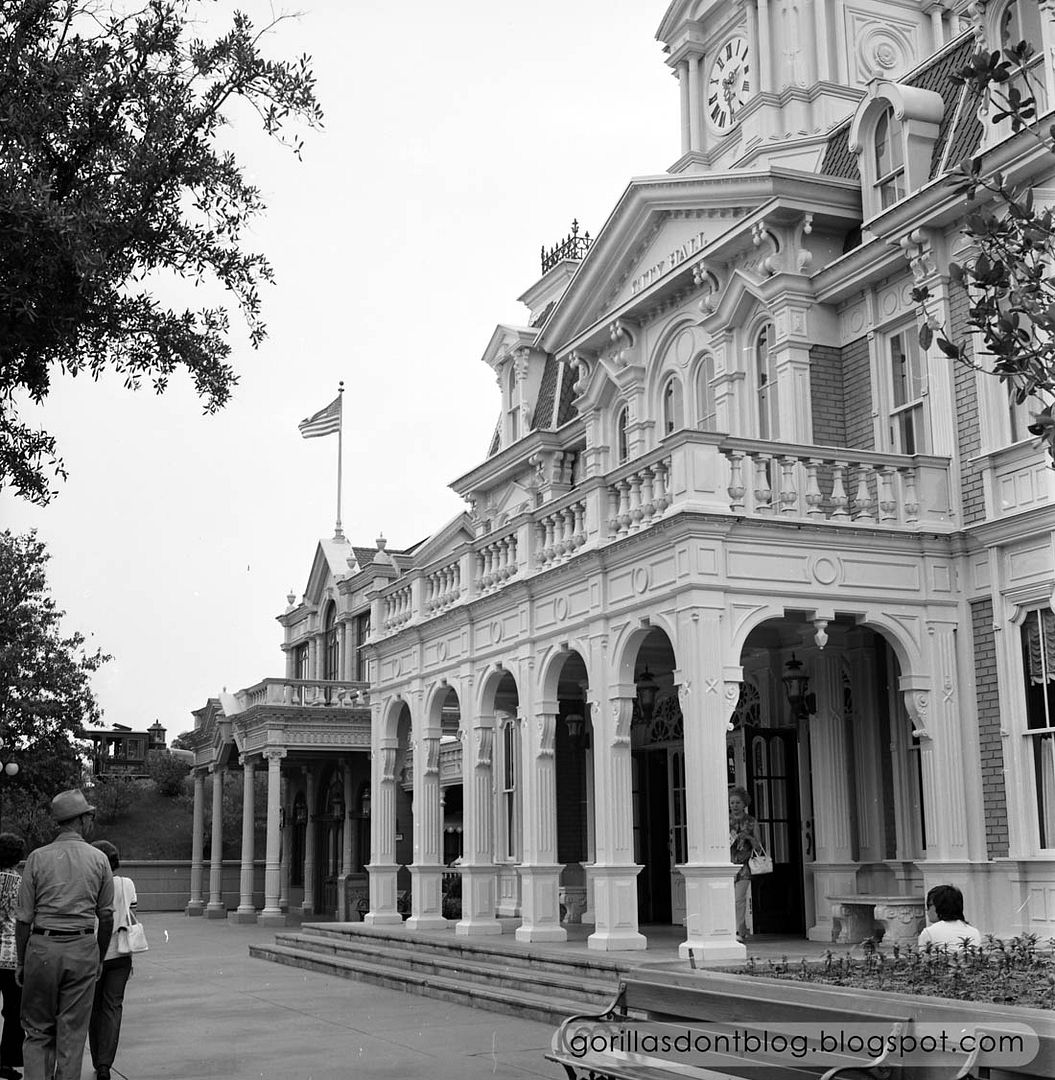 Here's a shot of the White City, for those of you who care. Apparently, Walt Disney's father Elias was one of the many construction workers who built these grand structures.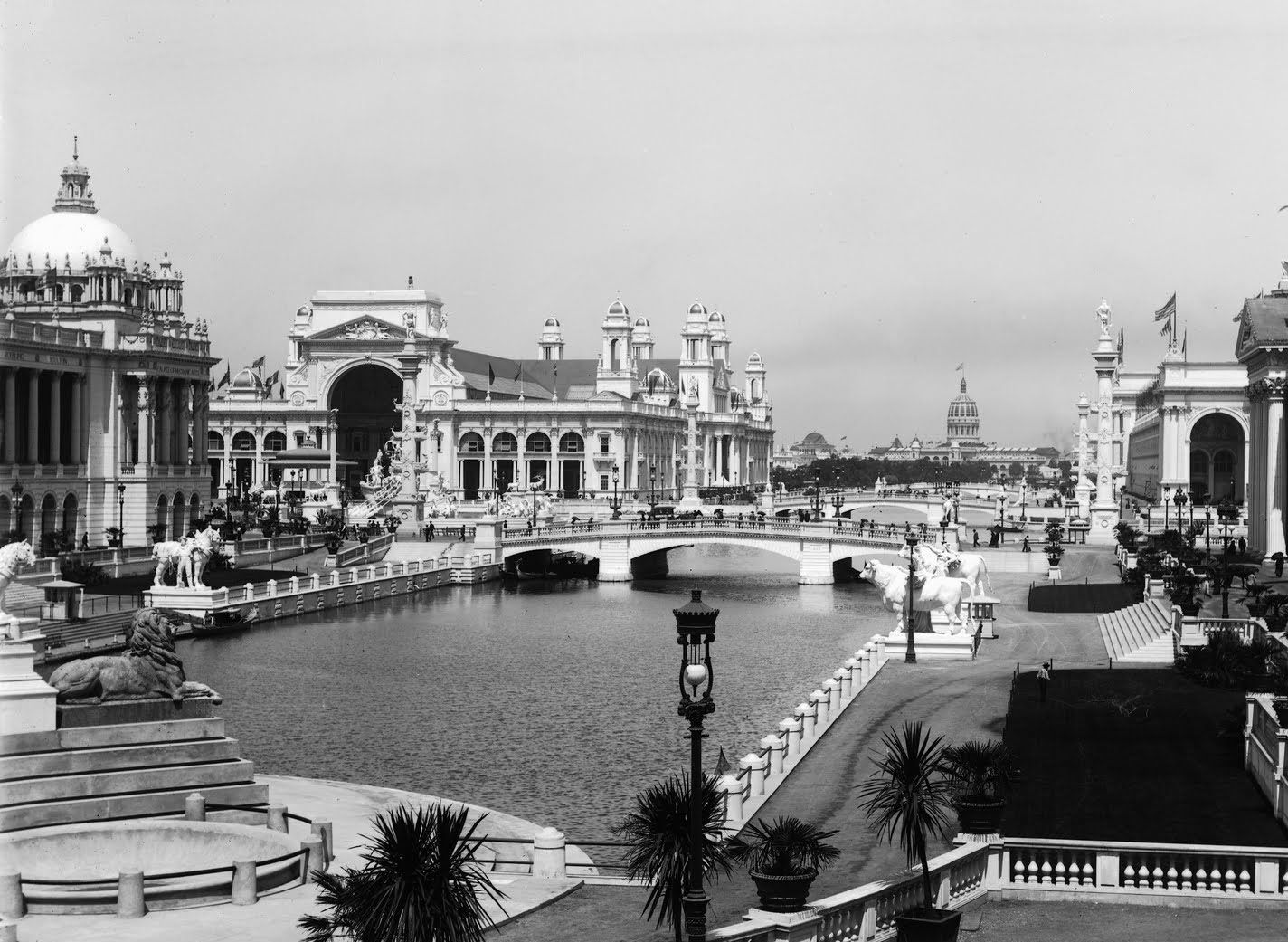 Here's a detail of City Hall's front porch, with a bit of Main Street Station just to our left.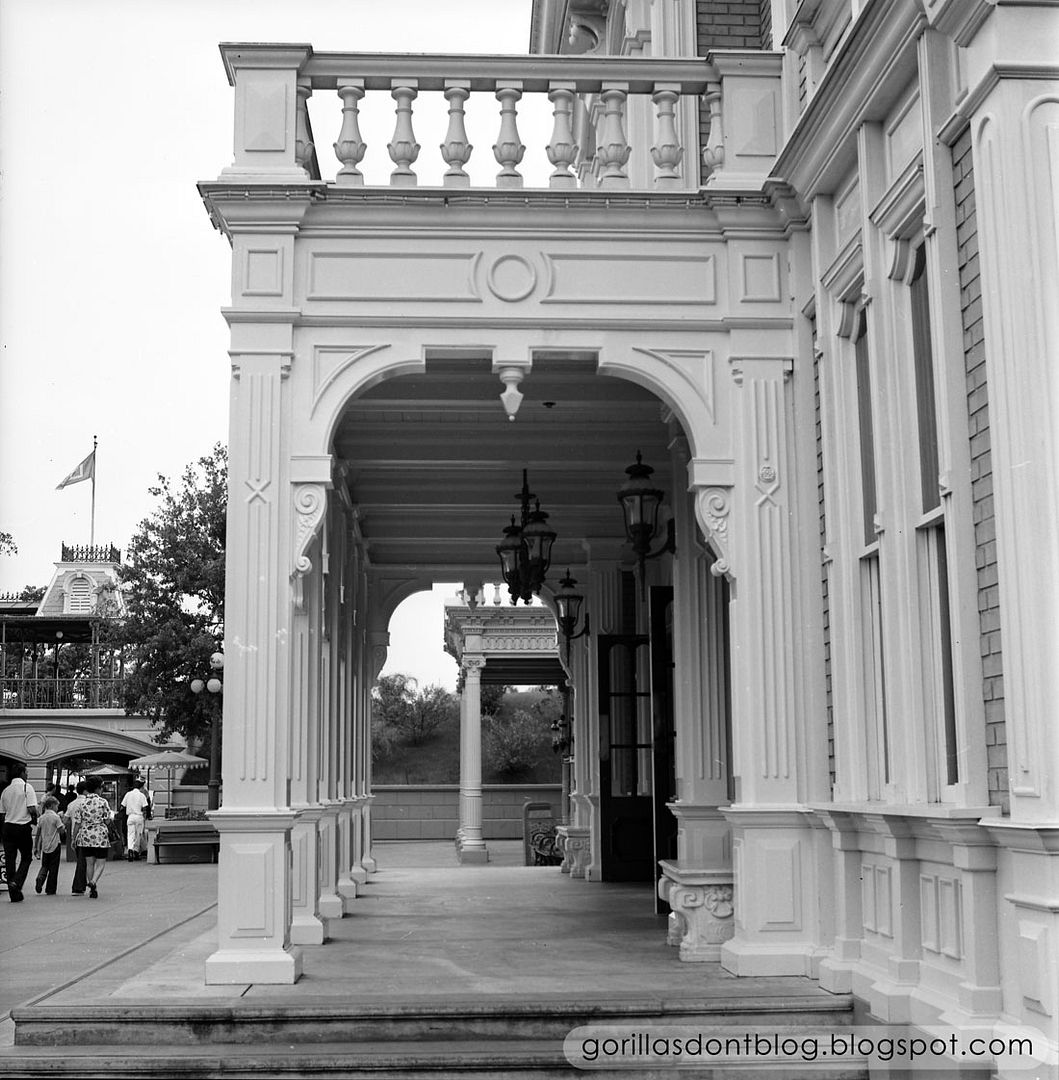 Whoever came up with the idea of paying tribute to notable Disney employees by giving them a window on Main Street was a genius! Here are two examples; Card Walker, who started at the Disney Studios (in the mail room) since 1938, and worked his way up to the president of the company when this picture was taken. On the right, the window honors Ted Crowell and Arnold Lindberg, whom you can read about
here
! If you do a Google search, you can see that this window, while still there, has changed in some minor ways over the years.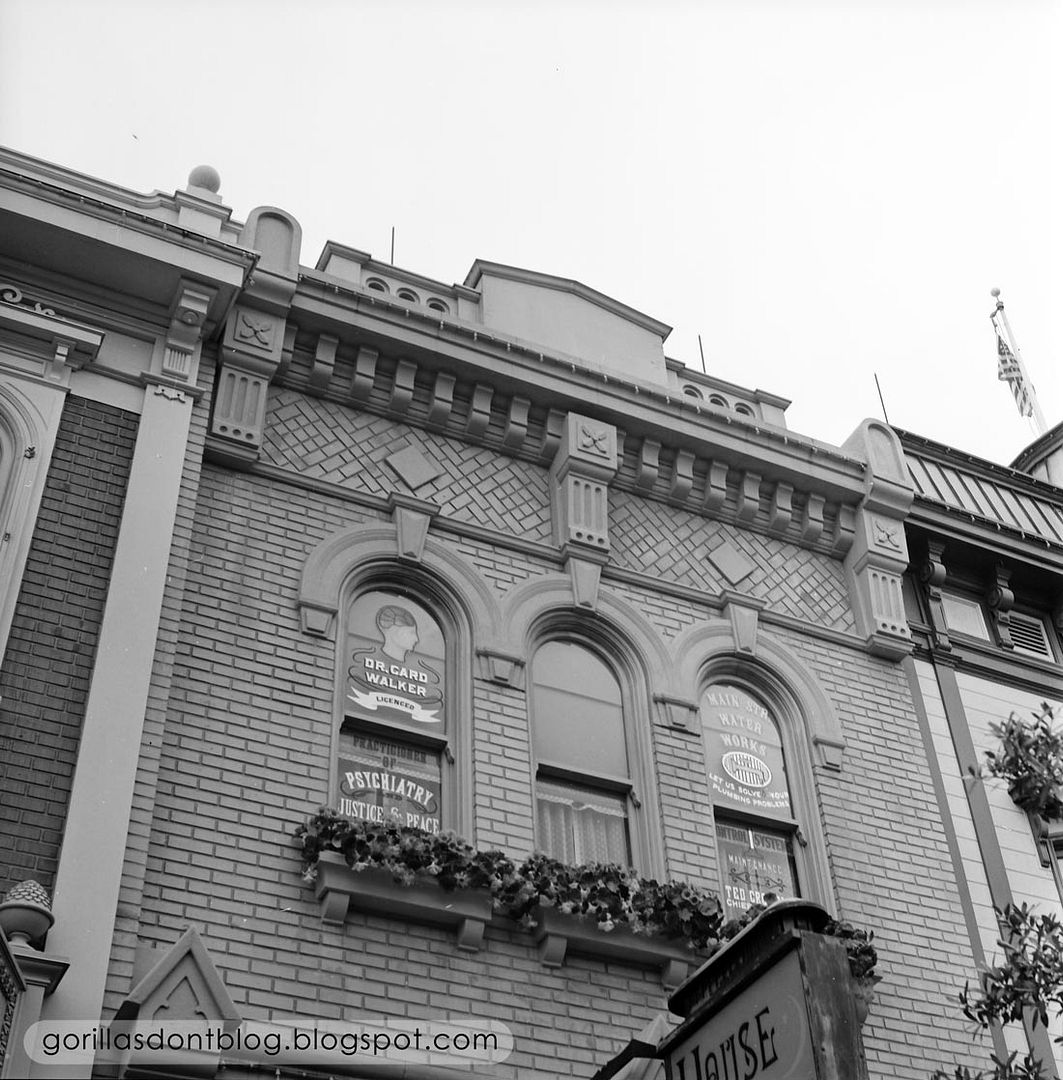 Stay tuned for one more batch of black and white WDW pix!