The Mark Twain is almost as fun to watch as it is to ride. But when you throw in the added bonus of having the Disneyland Band performing out on the bow.... score! Years ago I was already on the top tier (where I belong!) when the band boarded and took its place below. What a treat!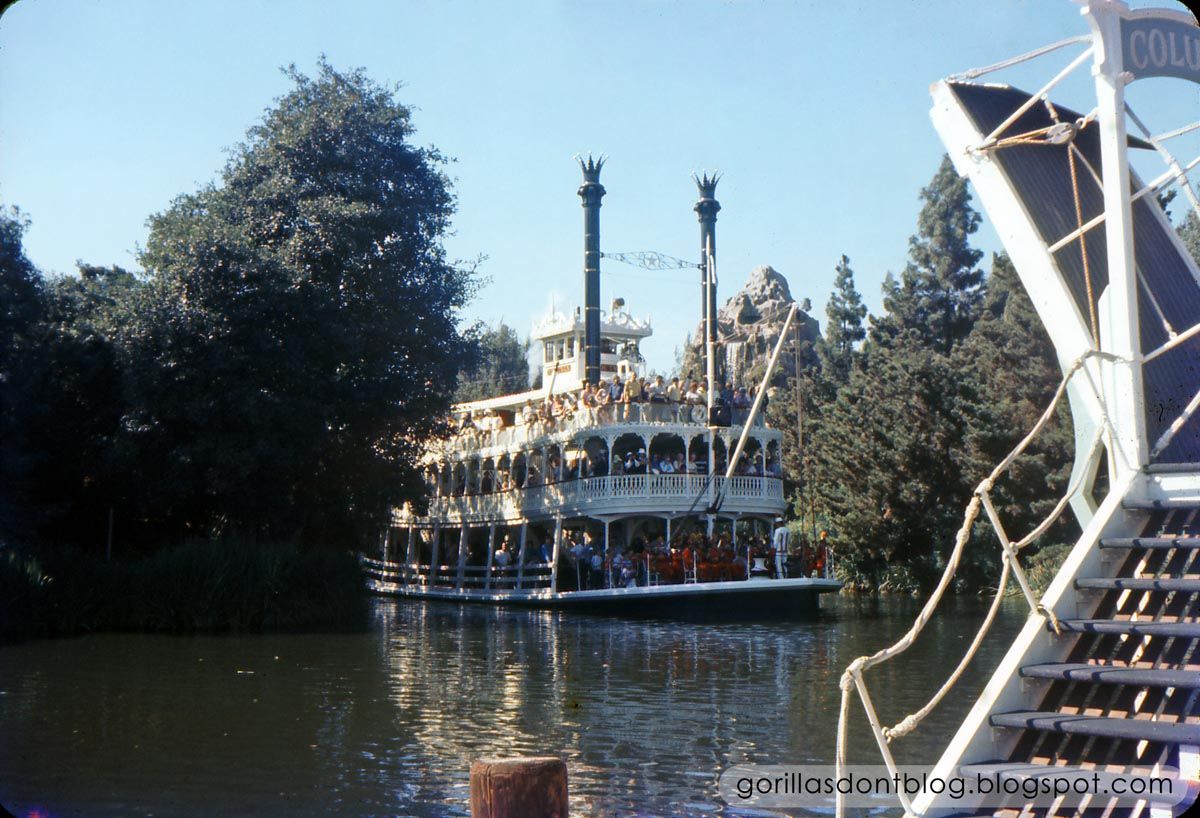 Does this occur several times a day? I've forgotten if the regular narration was shut off so that the band could play uninterrupted.
I propose that the Disneyland Band be replaced by the latest popular "boy band", that would be super awesome. This is a brilliant idea, and you can all thank me later.