Today I am sharing the last of the Disneyland views from some vintage personal Viewmaster reels. There's nothing extraordinary, but I'm still happy to be able to show them.
Hans and Fritz have reached the summit of the Matterhorn, but only after two of their party were eaten by the yeti. Still, it was worth it for the view of Anaheim.
Speaking of views of Anaheim, here is one. Nothin' much to see, really. No leaning tower, no Arc de Triumph... but there is a placid lagoon and a few submarines, and you don't see those every day.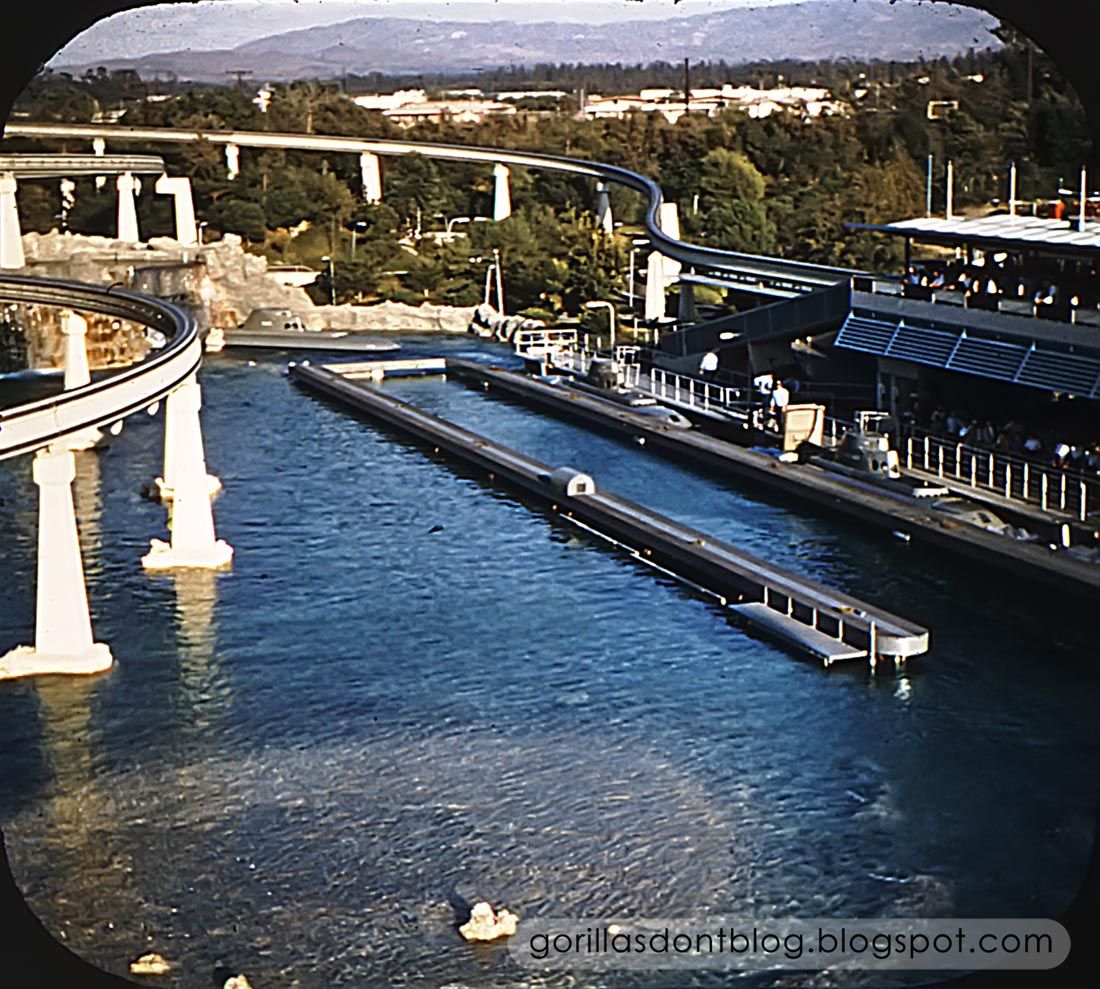 And finally, here is one that was almost rejected, but it has a certain "je ne sais quoi". It is mostly dark and mysterious, with a few identifiable silhouettes. The furled sails of the Columbia, and a part of the Mark Twain, and a few noggins.