What's a blogger to do with bad photos? Post them on Sunday, that's what! In a lot of about 20 stereo slides (from around 1970), these three were teetering on the edge of rejection.
Here's a familiar view to anybody who has had to wait in line to ride the Matterhorn. The spikes on top of the wrought iron were to prevent the escape of the abominable snowman. "Harold" officially became a resident of the attraction in 1978, and he is happy now. Notice the alpine stream which is actually ice-cold Zima.
There is a better shot of the Motor Boat Cruise in the lot of slides (stay tuned!), but this one is almost an accident. But it might give you a sense of what it was like to putter beneath the Autopia track.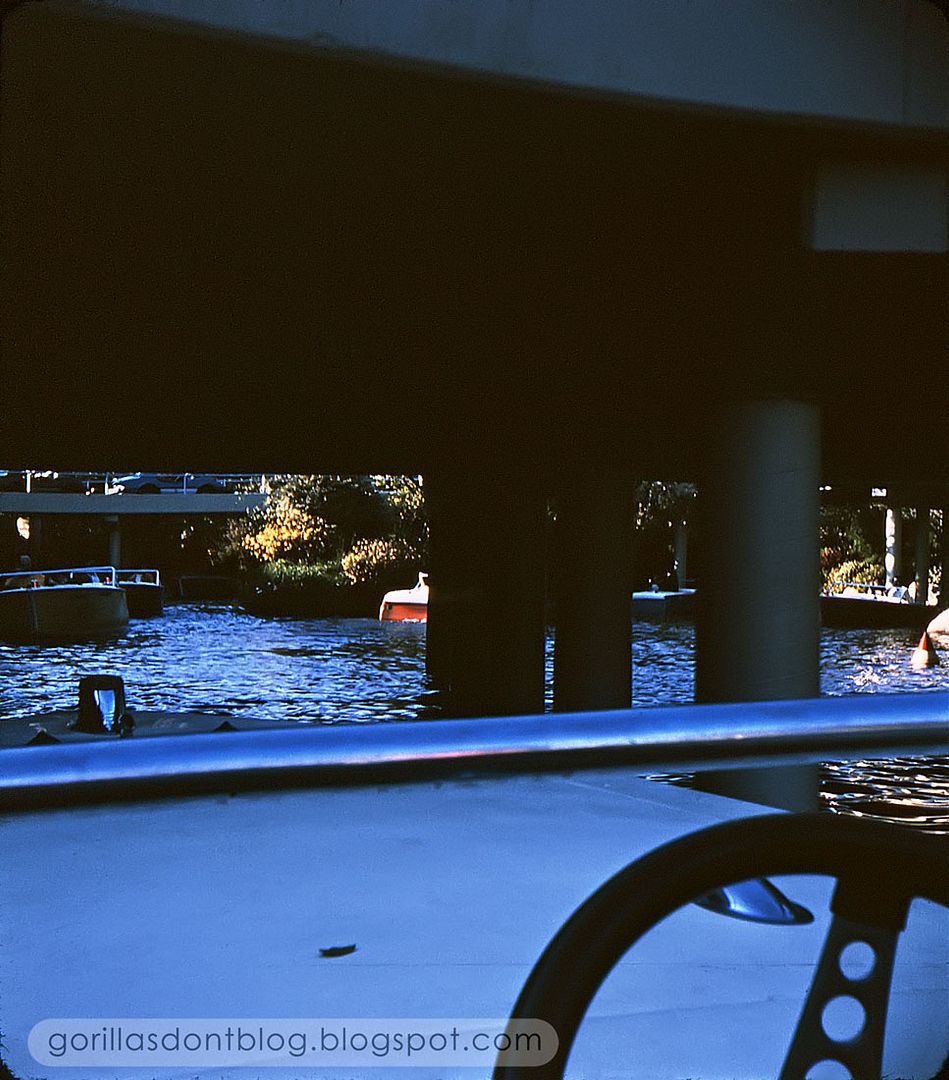 And finally, an obligatory (and oblique) shot of the castle. I appreciate the photographer's desire to avoid the usual straight-on shot, but it's still kind of a yawn.