Let's all hear it for Tomorrowland! My favorite land of all, at least it used to be. I'm not sure where this photo was taken from, perhaps the upper level of the Monorail loading area? Anyway, we get a great view of the Autopia. I've seen lots of pictures where there are hardly any children, but that's certainly not the case here! Is that the dreaded center rail I see? Or is it just some modification so that kids wouldn't kill somebody when they arrived back at the loading area?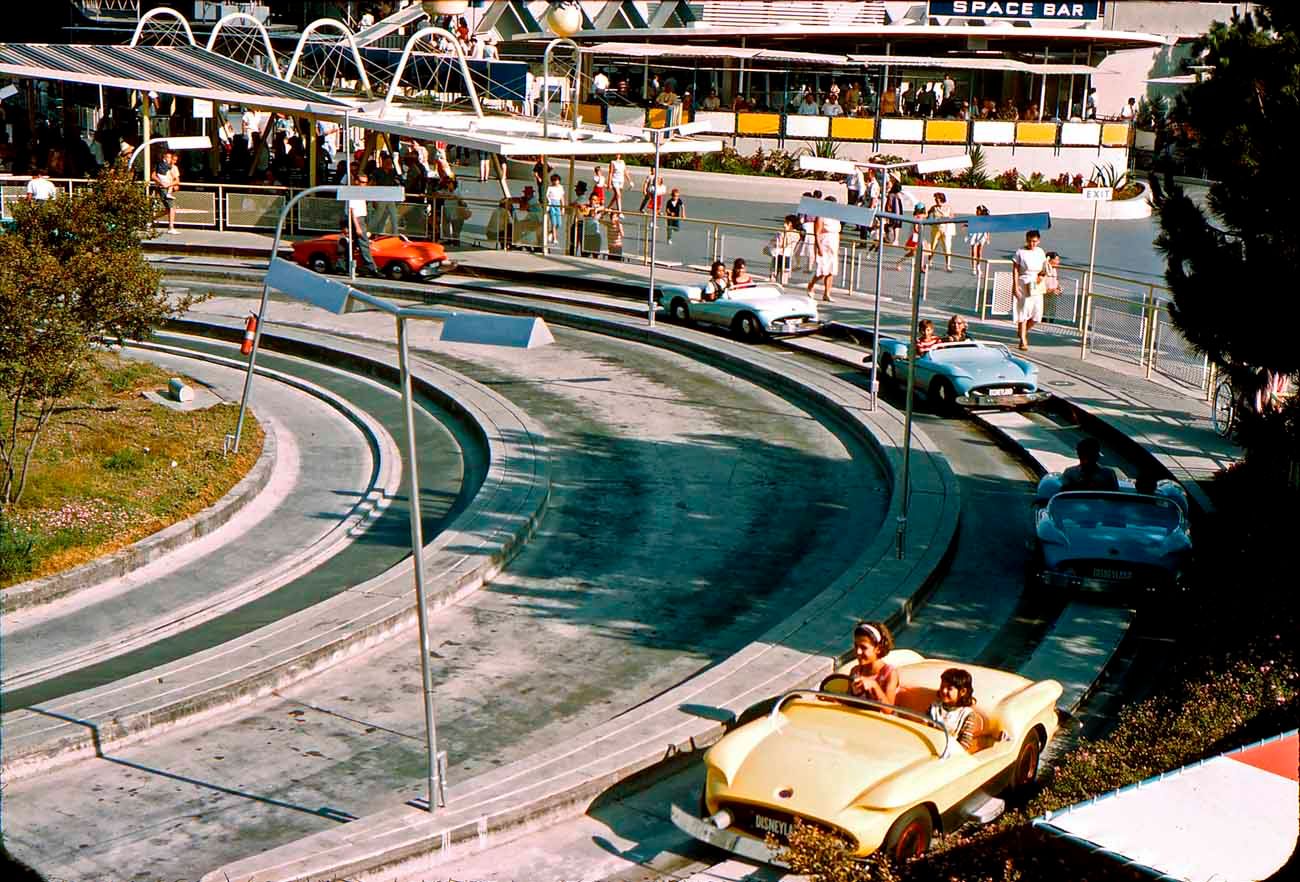 OK, I'm pretty sure that this photo was taken from that upper level that I mentioned earlier! This is a great view showing the Rocket Jets and the Douglas-sponsored "Flight to the Moon". The interior entryway to the rocket attraction is now painted an interesting red, perhaps in an attempt to be a bit more inviting. I wish I had zoomed in on that yellow and white wall to the left, there are people just beyond it. Are they eating? Is it the line for the Skyway? Do those people have hopes and dreams and fears? I did, however, zoom in one one detail...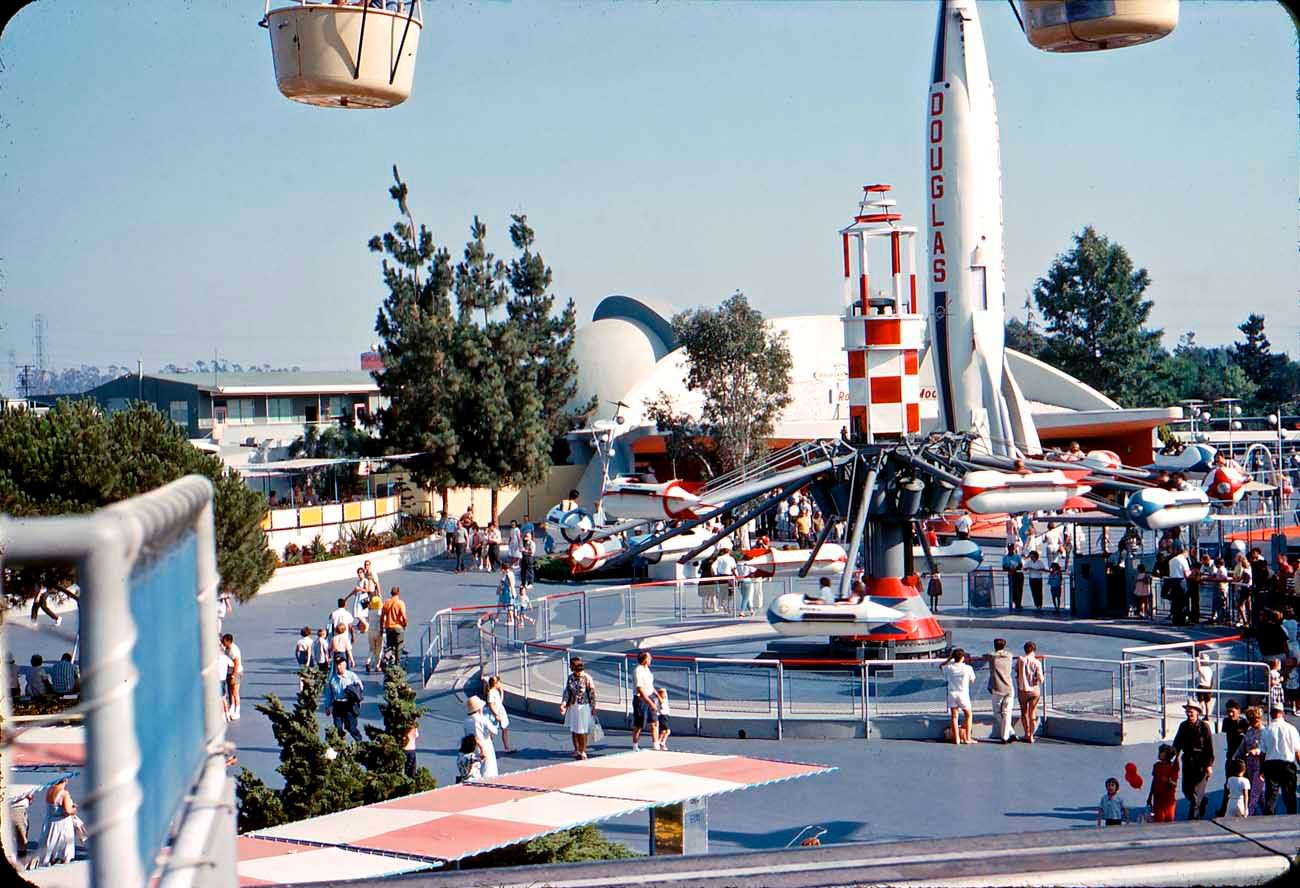 Pancakes? Don't mind if I do! In older photos I've seen a sign for a Hotel (or maybe it says "Motel", it's kind of indistinct). But at some point it became a restaurant. Sure, you could go have flapjacks with Aunt Jemima, but now you had options.