Somebody sure loved Main Street! Well, a lot of people did, but this photographer in particular. Notice how he took a photo, walked a few steps, took another photo, took a few steps.... perhaps he suffers from Obsessive Compulsive Disorder! But I'm not complaining. At the far end, down by the station, we can see a banner announcing the opening of Nature's Wonderland. To our right, the Upjohn Pharmacy with its stylized stained-glass mortar and pestle lamp.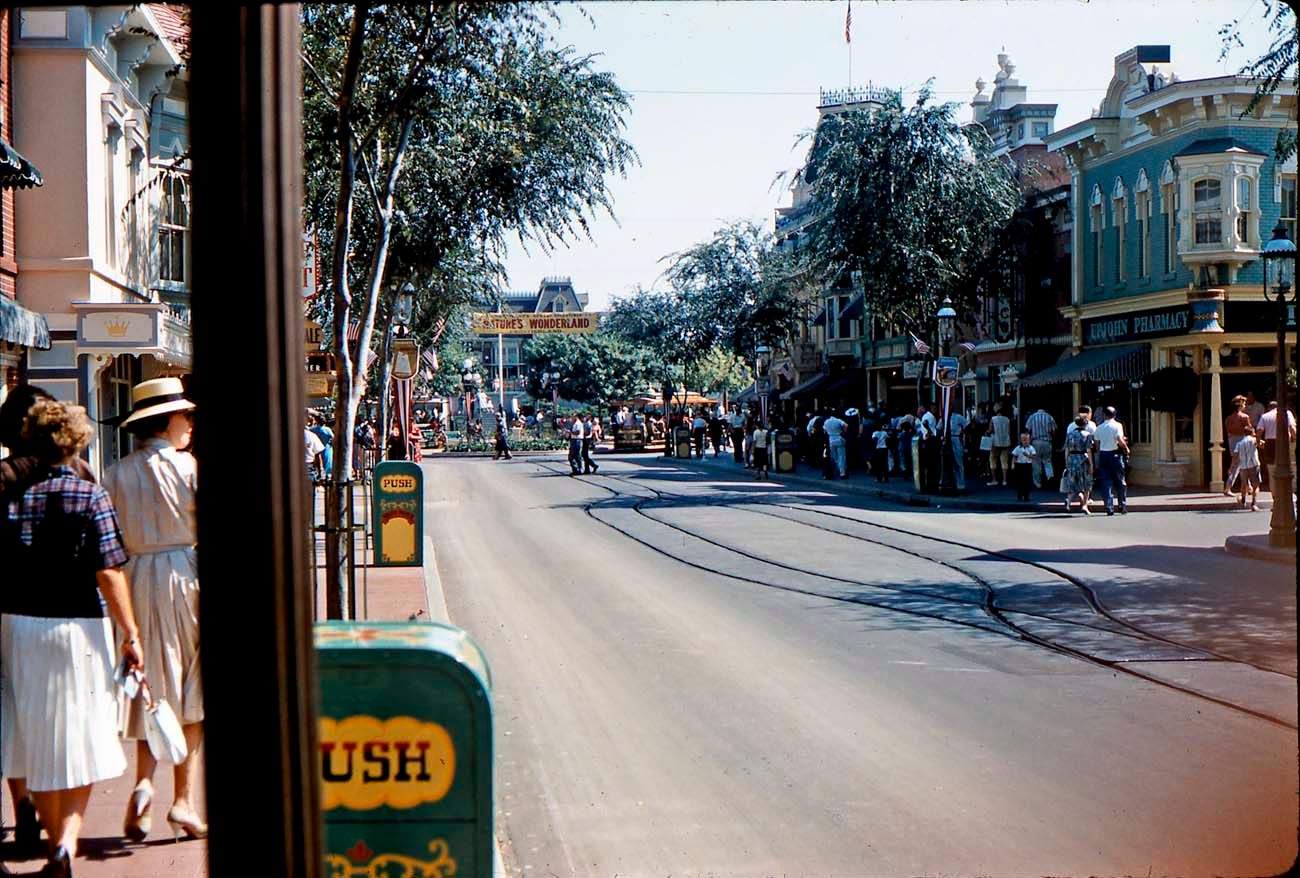 Good thing we are on the sidewalk, just look at the terrible traffic these days! The Firetruck just passed us, and two "Gurr-mobiles" are headed our way. I never thought about it, but I suppose that if the smaller vehicles had no passengers, they would continue to drive up and down the street anyway for the sake of atmosphere. Note how empty the street itself is! Nowadays it's packed with people.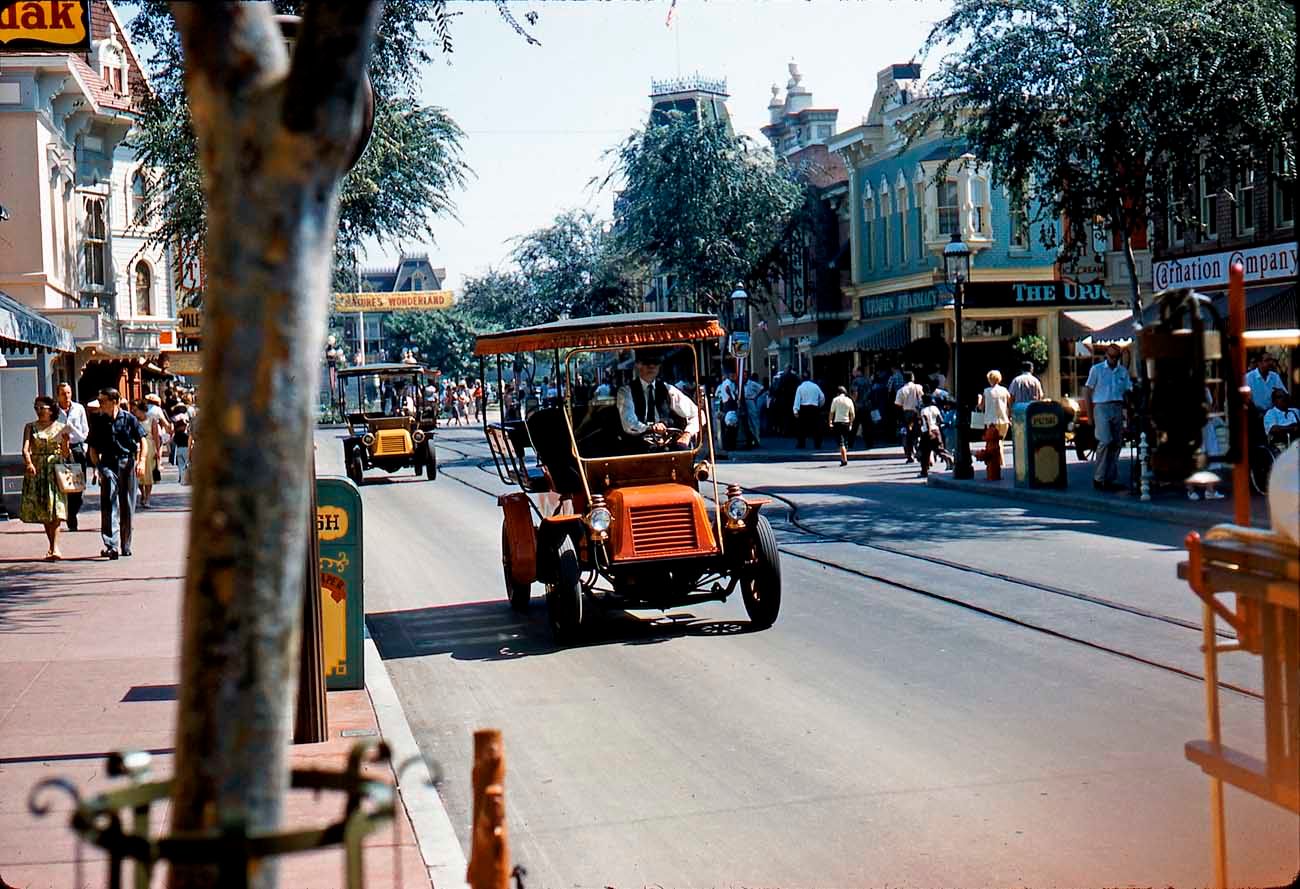 Now the little Surrey is coming towards us (those ponies are tiny!!), and the horse-drawn Streetcar passed as well. The Omnibus isn't shown, but when you think about it, there were a lot of vehicles on Main Street back in the day!