It was just a coincidence, but I had planned on posting these images for about a week. But Daveland posted his own amazing images yesterday, so it's a nice tie-in!

My Viewmaster collection doesn't get much love these days, since my obsessive desire to get every variation available has abated. Somewhat. I did manage to get many very rare packets, but there are still a few that continue to elude me! Anyway, I had scanned these images from the first Tomorrowland packet (which has an entire reel devoted to the 20,000 Leagues Under The Sea walk-thru attraction) a long time ago, and forgot to post 'em. So here you go!

Here's Captain Nemo's distinctive pipe organ. Whoever came up with the idea of the organ's pipes arranged in that fan shape was a genius! When nobody was around, old Nemo liked to come down and play "Polly Wolly Doodle" and "Beautiful Dreamer". He wasn't always surly! Most of you know that this organ survives (minus those pipes) in the Haunted Mansion.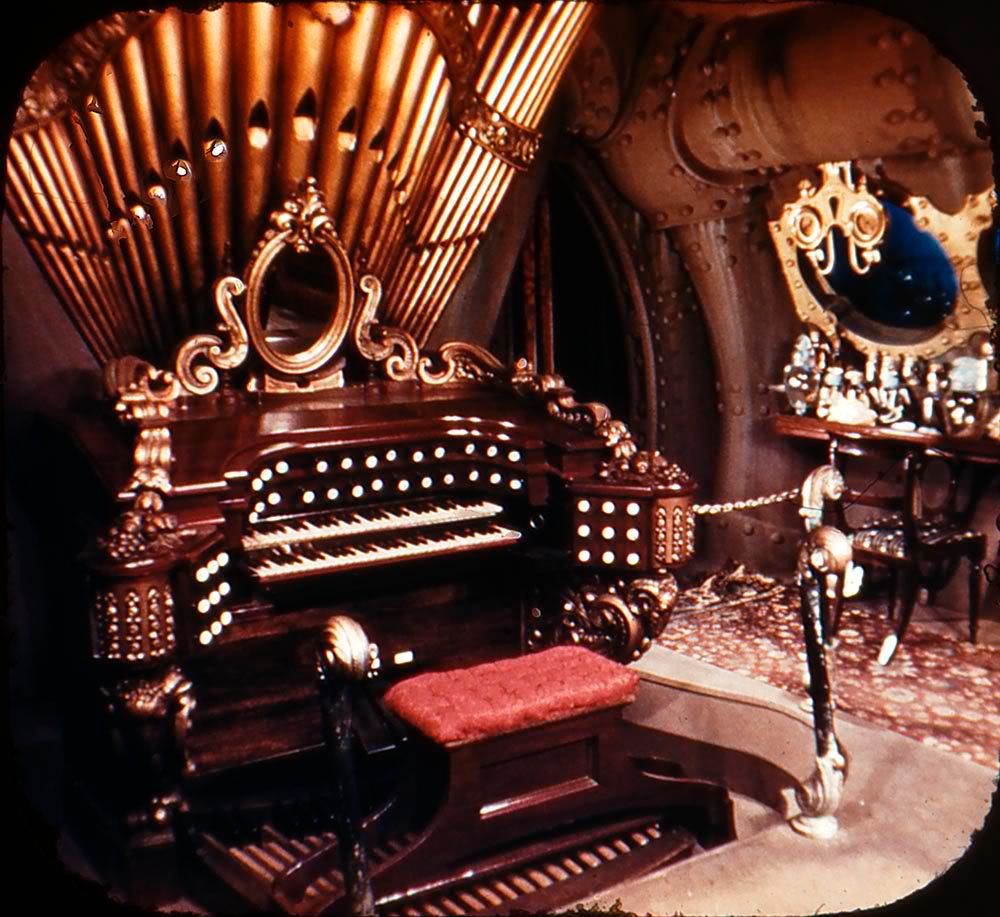 When Cap'n Nemo had to write home to mom, he did it here. "My underwear made from seaweed has left me terribly chafed, mama". One of my favorite scenes from the book. Those books are for show, he hasn't read a single one of them, the big showoff! His sea chest had many well-worn issues of "Mad" magazine, and that's nothing to be ashamed of.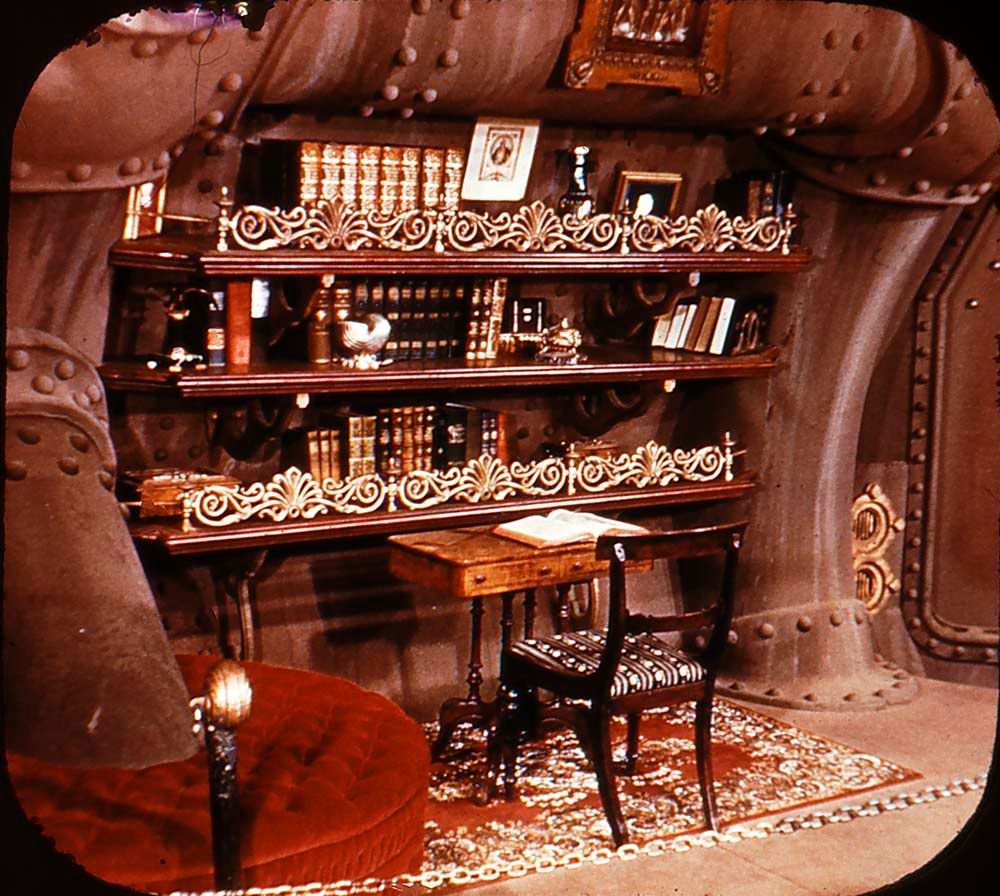 The GIANT SQUID! There aren't too many color images of this famous guy, who is well-remembered by anybody lucky enough to have experienced this attraction. I, unfortunately, never saw it. I think I see wires in this picture, probably the ones that made the tentacles flop up and down menacingly. Is it possible that the squid just wanted to be friends? Poor squiddy.