I wonder where the idea for the Clock of the World came from? It doesn't really seem to be very futuristic, and yet it's funky fifties look fit right in next to rockets and flying saucers. It appears in a few early concept sketches closely resembling the finished product. Check out the family with their straw hats bedecked with red ribbons as they admire the plastic house (or are they looking at the posters?).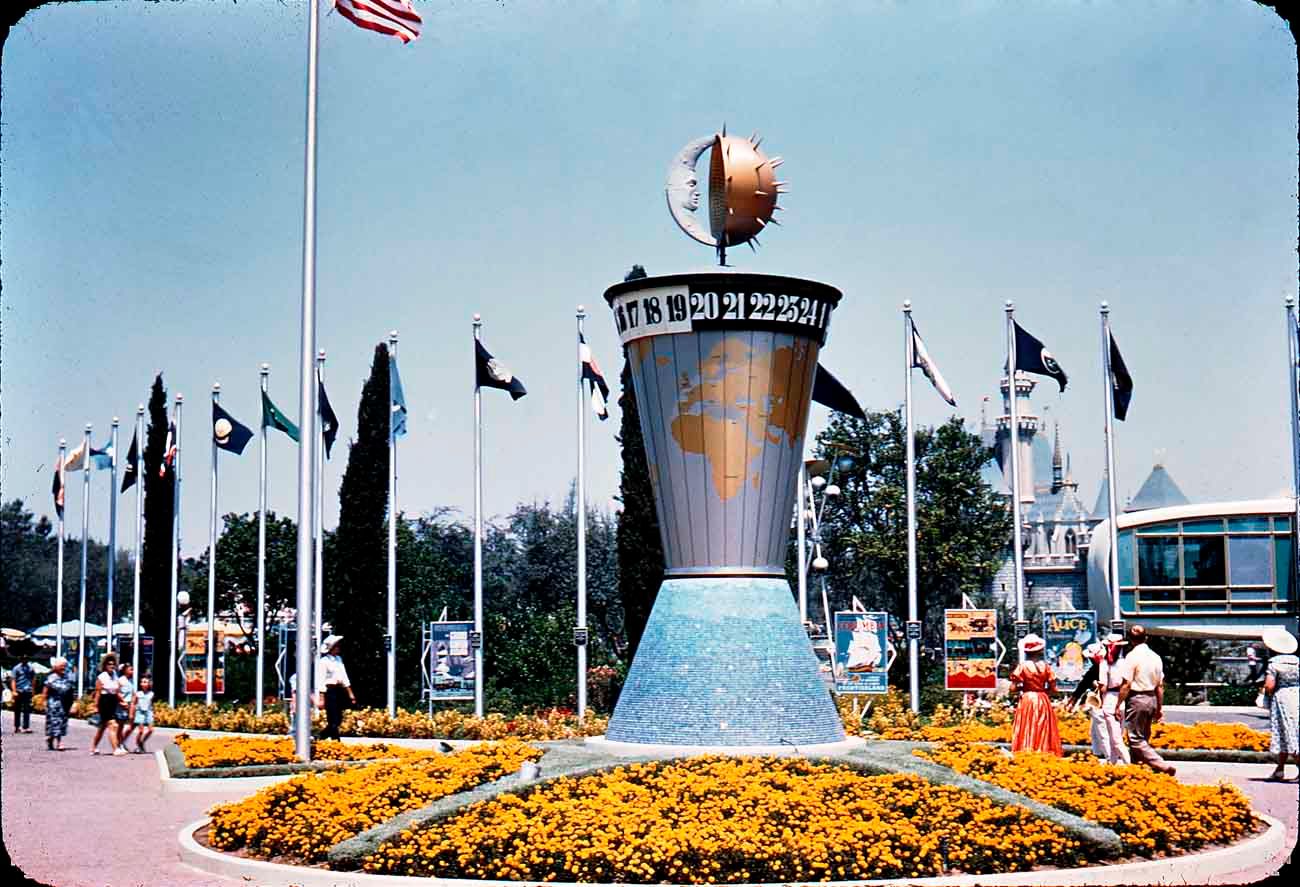 Both of today's pictures are from May, 1958, although they are from different lots. This one, taken from inside Tomorrowland, shows us that it is about 3 o'clock (we can't see the minutes, which appeared on the small globe). Behind it is Circarama, sponsored by American Motors.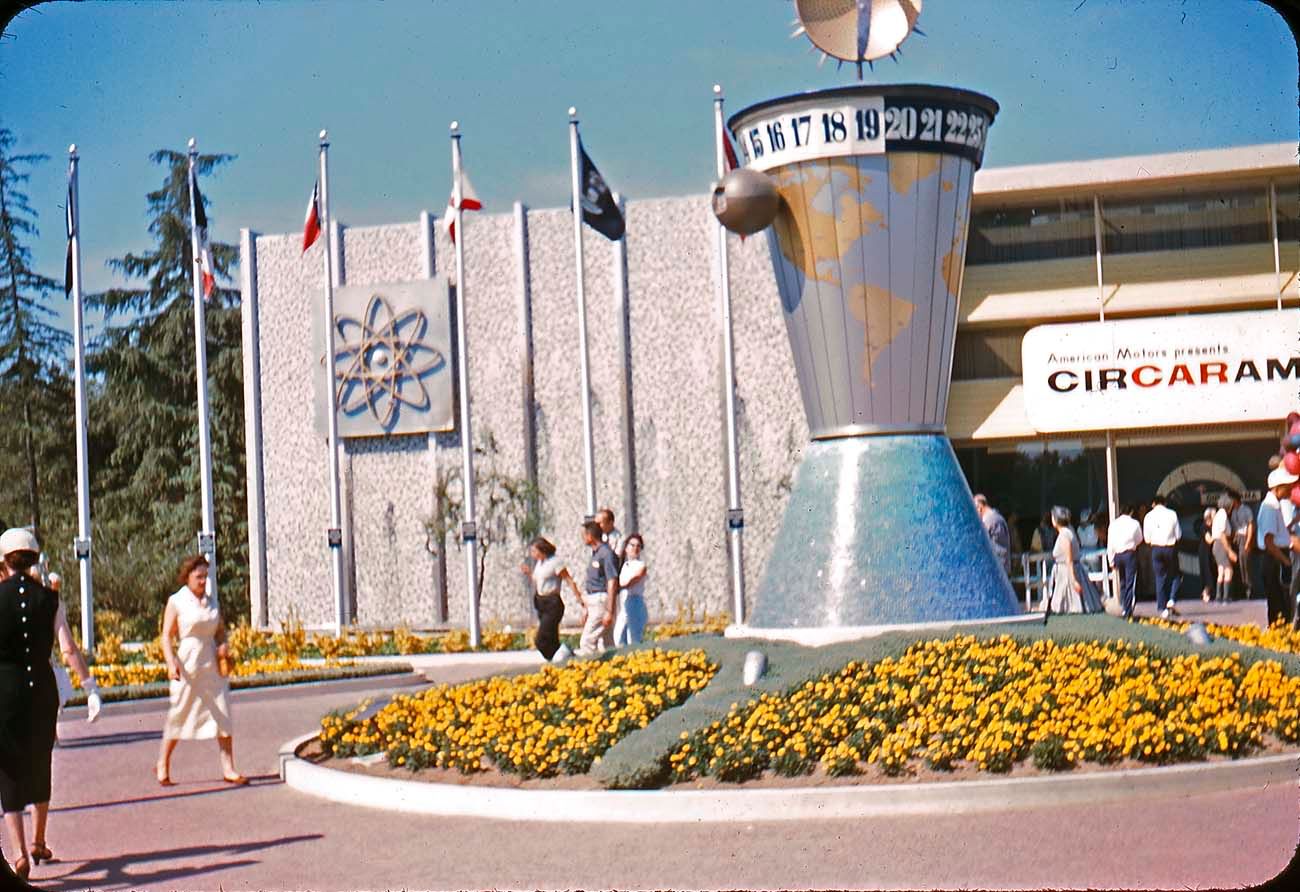 As you can see, there was a large diagram showing the concept behind Circarama for those who had no idea (and why should they?).