We have four photos for you today, can you handle it?!! Sure you can, because you're awesome. And I'm not just saying that so that you'll loan me money.

The first offering is a bit of a mystery to me. It was in a lot that was mostly Disneyland images, but there were a few Walt Disney World pictures too. I could easily tell which was which, except for this photo. I have my doubts about it being Disneyland, it just feels wrong. Let's hear it, experts!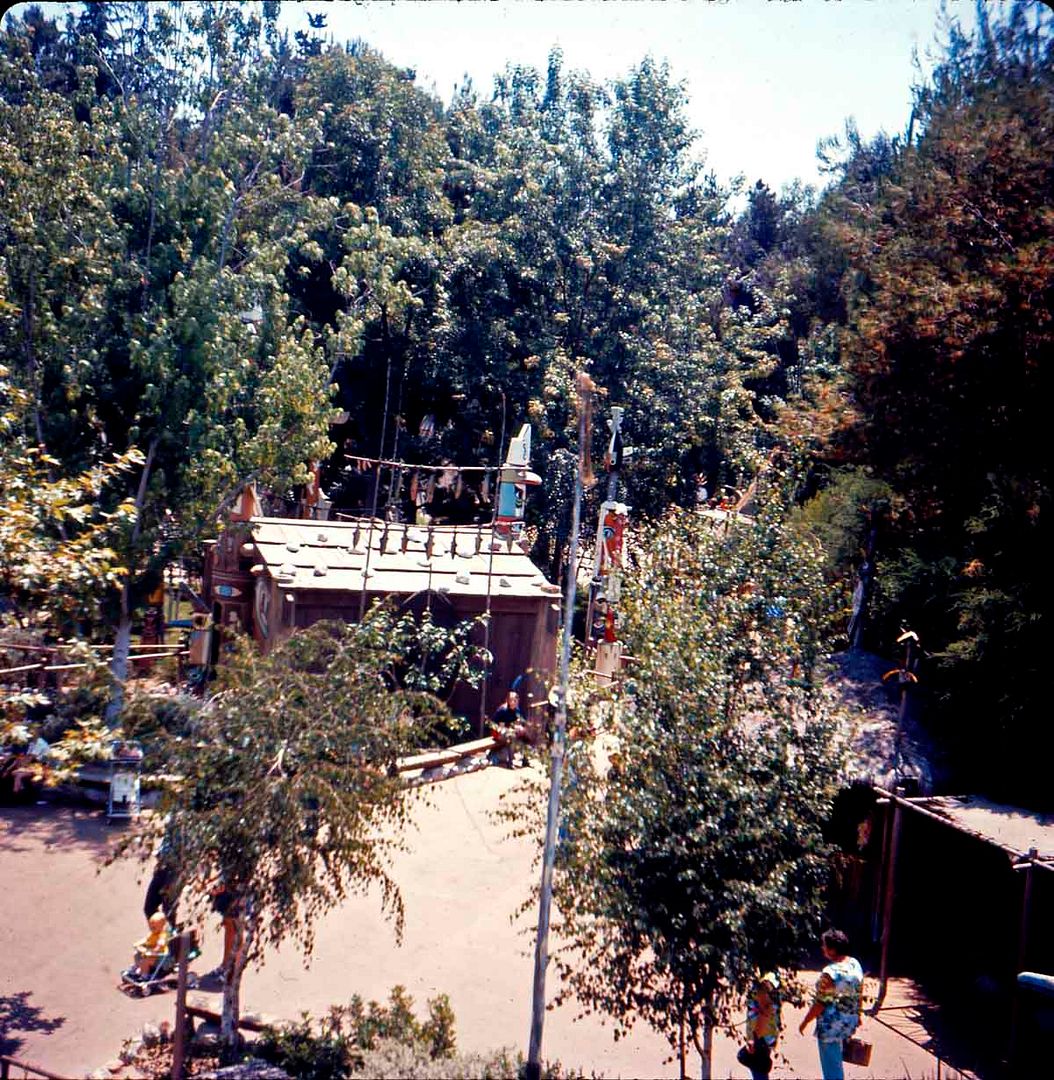 I assume that this was taken from the Monorail, circa 1961. There's the Fantasyland Autopia load area, remember when there were two separate Autopias? (Don't even get me started on the Midget Autopia or the Junior Autopia!). O'Malley the cop is sneaking up on those two ladies...go get 'em, they look suspicious to me too.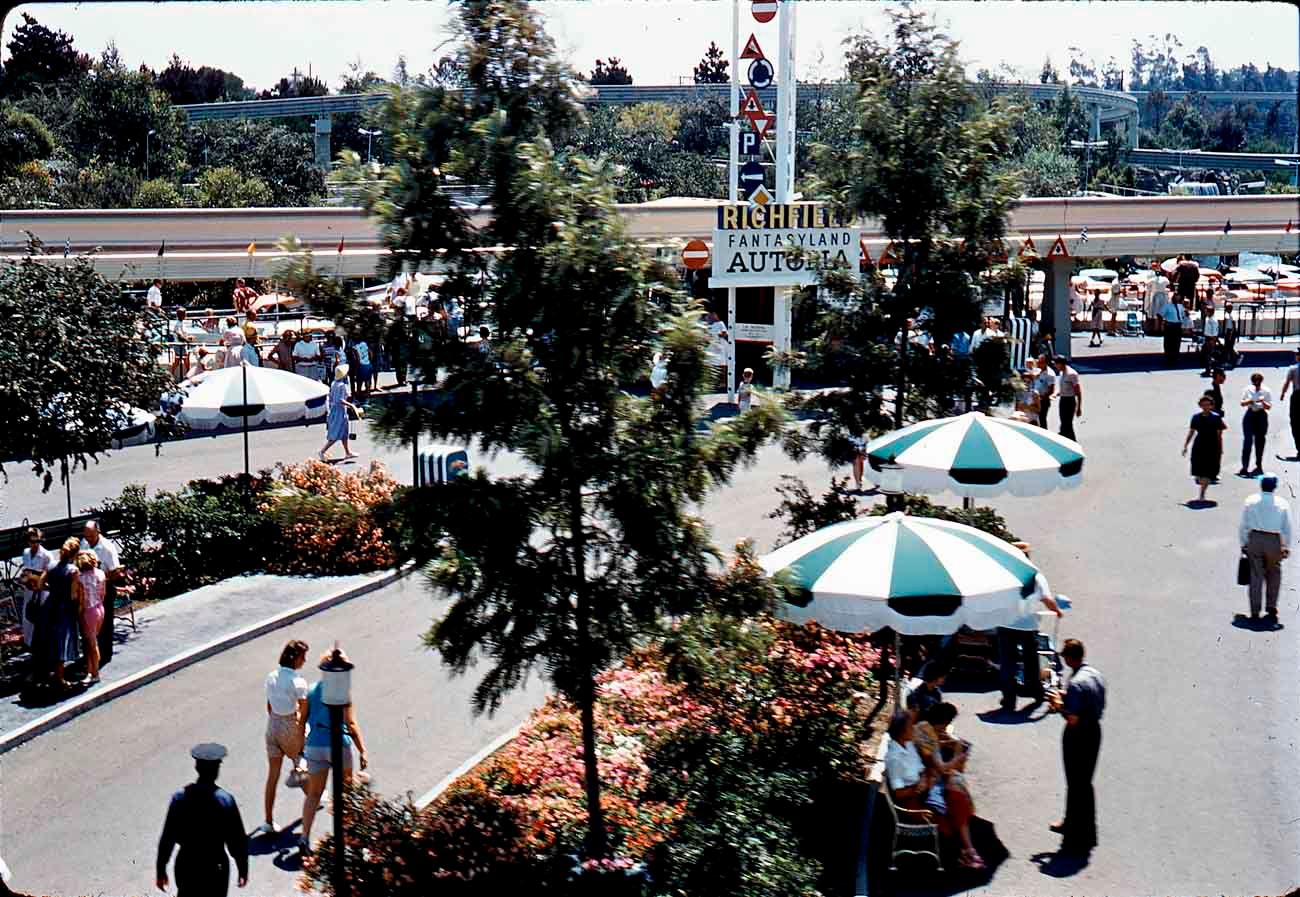 Even grandma enjoys a cheeseburger once in a while. Cheeseburgers are nature's candy. More questions from me: what eatery is this? I'm not sure if it is in Frontierland (since we can see the stockade in the distance) or if it is in Adventureland (since....well, I don't really have a good reason). This slide is from the 1950's, if that helps.



Now it's 1965, and the early New Orleans Square has appeared on the Rivers of America. You can see the building that would eventually hold Pirates of the Caribbean, with its distinctive cupola...it must be brand new, since pictures from 1964 usually show green construction walls and not much else. I assume that you could wander the streets and explore the shops at this point.