Howsabout this fabulous photo of the entrance to the park? You've got to love that dramatic sky, contrasted with the brilliant sunny foreground...everything seems particularly bright and clear. The crowd adds a lot to the image, in their vintage duds...like mom's tomato-red coat, very nice. Mom and grandma are looking at something off-camera, what could it be?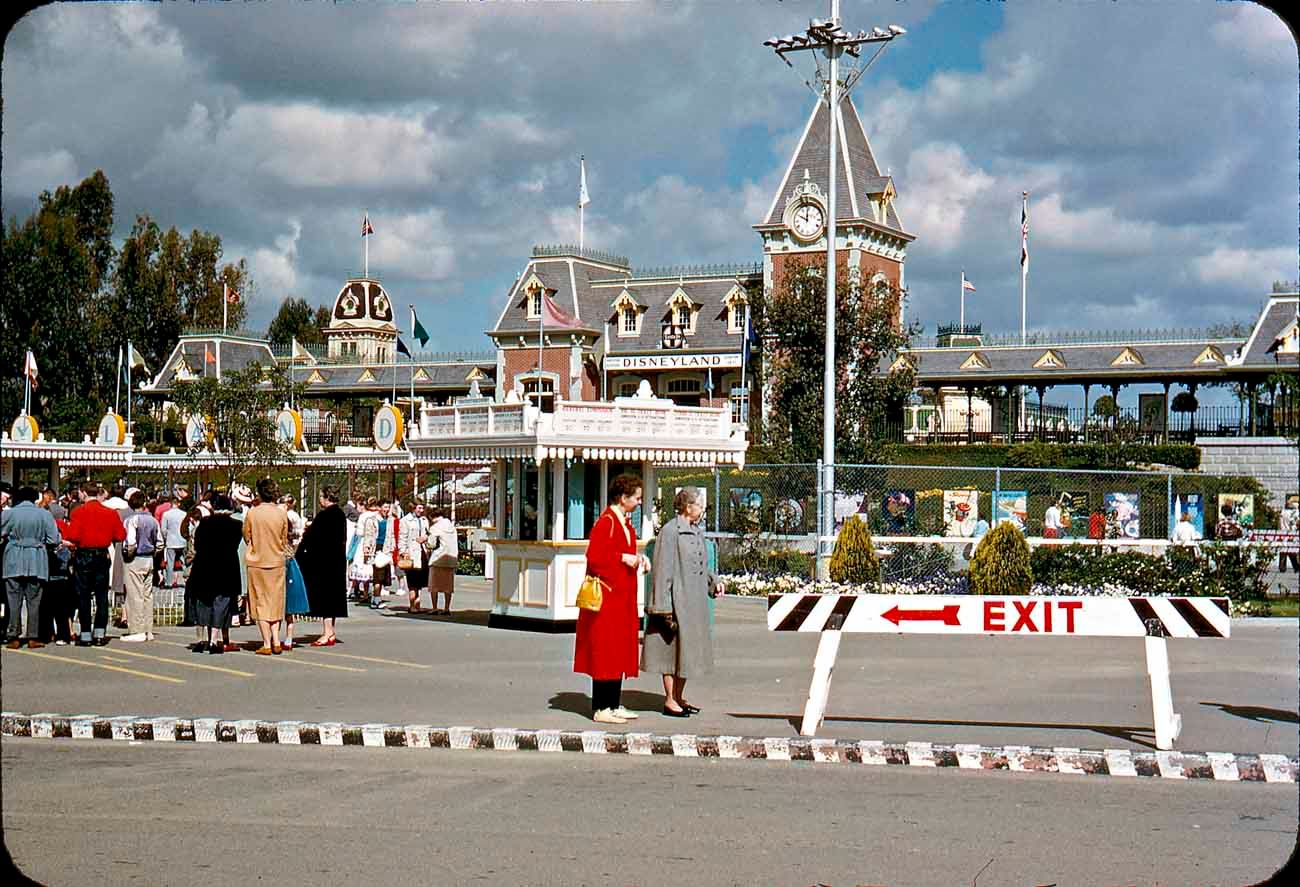 Whooee, that's some selection of posters on display back there. This might be my only photo showing the "Satellite View of America" poster (more commonly seen as the "Space Station X-1" version), blurry and far away though it may be. Rocket to the Moon, 20,000 Leagues, Main Street Station...I call dibs on those!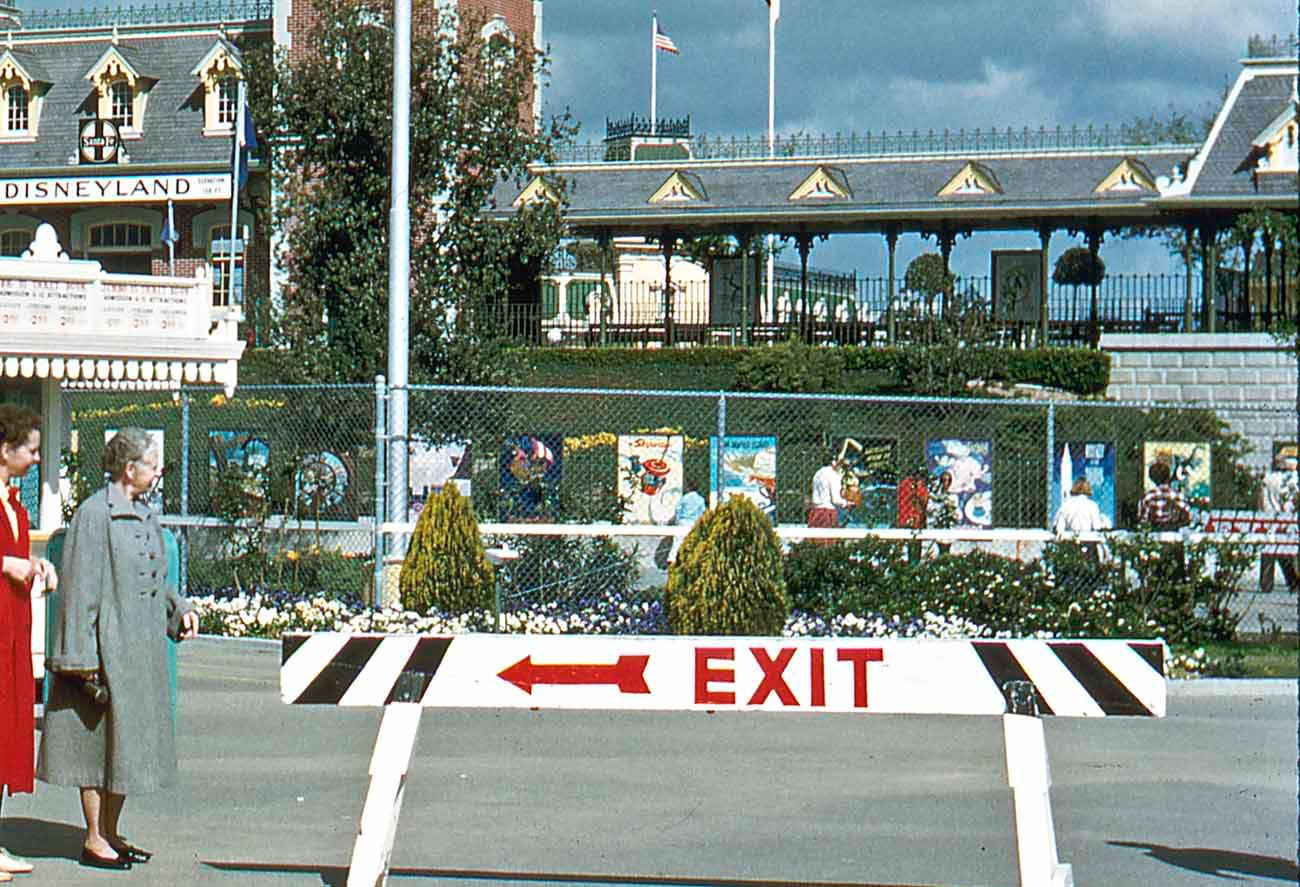 Coxpilot, this one's for you! I zoomed in on the flight circle (from yesterday's photo), but it doesn't look like anybody's there at the time the picture was taken. Rats! It would be fun to find a slide that showed any one of you during a visit to the park (or in his case, working there). Anyway, I thought I'd put the zoomified detail up for fun.