What in Carnation?? (Yep, I crack myself up!)

The Carnation Truck was a favorite photo op for many years, as is witnessed in these two photos from different lots. They both date from around 1957. I can only assume that this is another example of a convincing pseudo-antique vehicle designed by Bob Gurr. Anyone? Bueller? Anyone?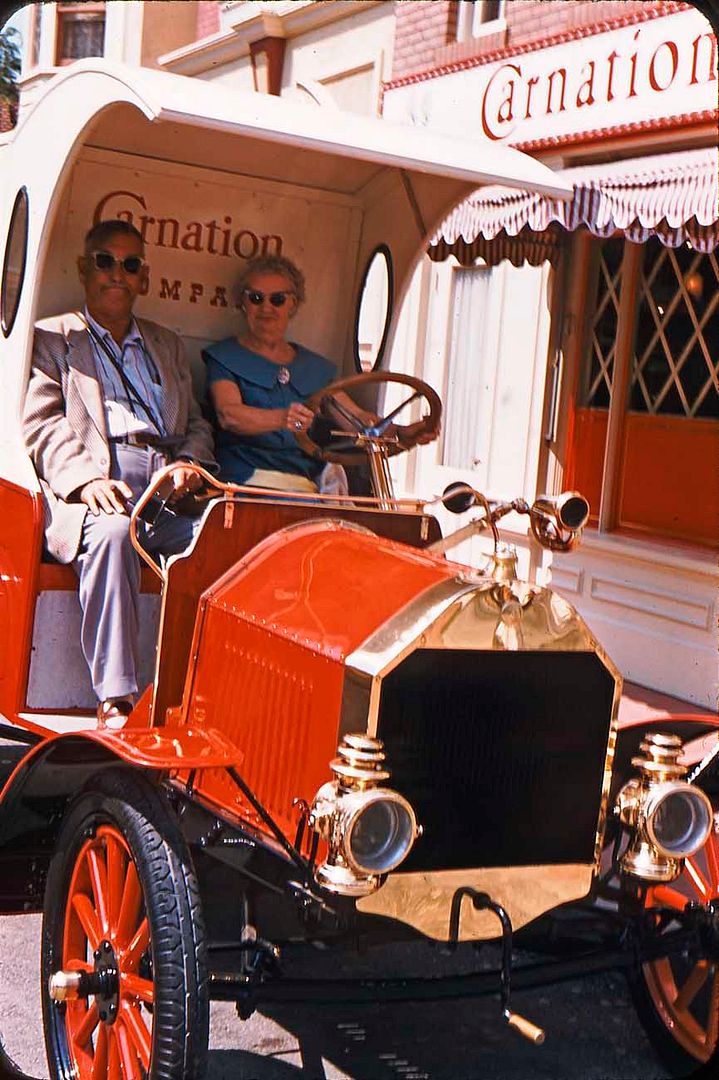 Here it is again. Not much to add as far as the truck is concerned. Someday the Flower Mart would be in this location, did the truck go bye-bye at that point? Anyway, let's take a look at the upstairs windows, maybe there's a name we recognize.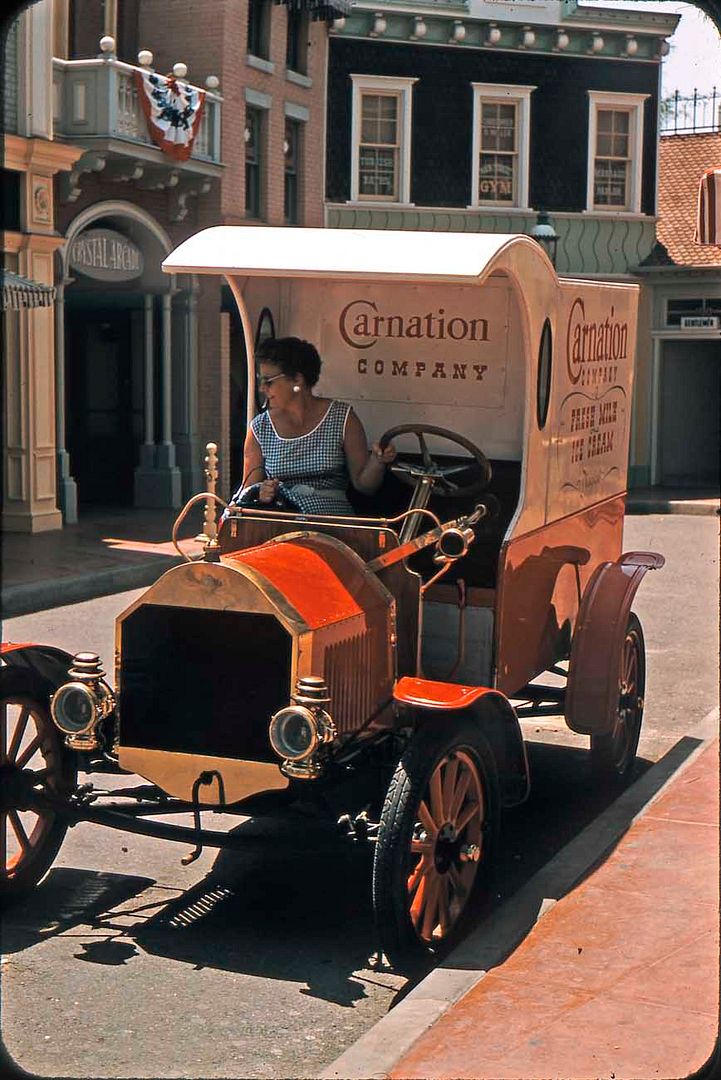 Christopher D. Miller...that kid has all the luck. Like having Walt Disney as his grandpa! Can you imagine? He was only about 3 years old at this time, but apparently he was already fond of physical fitness, like his father Ron. Maybe he learned Rex Kwan Do.