I have found that nighttime is typically the darkest time to visit Disneyland. Fortunately, that's when they tend to turn all of the lights on, making things look extra splendiferous. Night photos at the park don't often come out so great, old film stocks were just too slow. But once in a while you get lucky!

These first two pictures are unusual, showing the fountains that were outside the Hall of Chemistry. The one below is reduced to an abstract weirdness...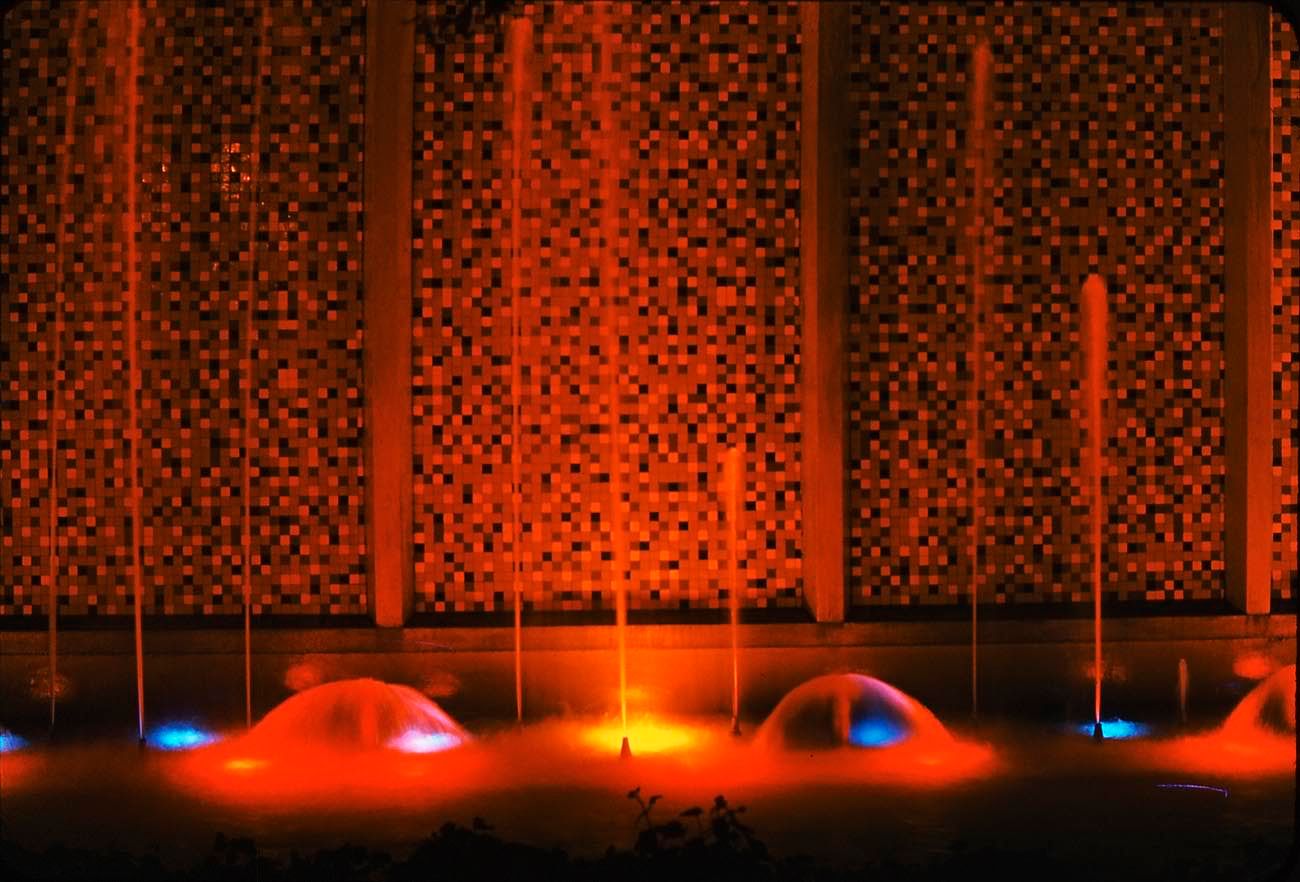 ...and here we've taken four steps back to get a better feel for what this looked like. There's the flagpole for the great state of Maine, where the fish stick was invented*. Mmmmm, fish sticks!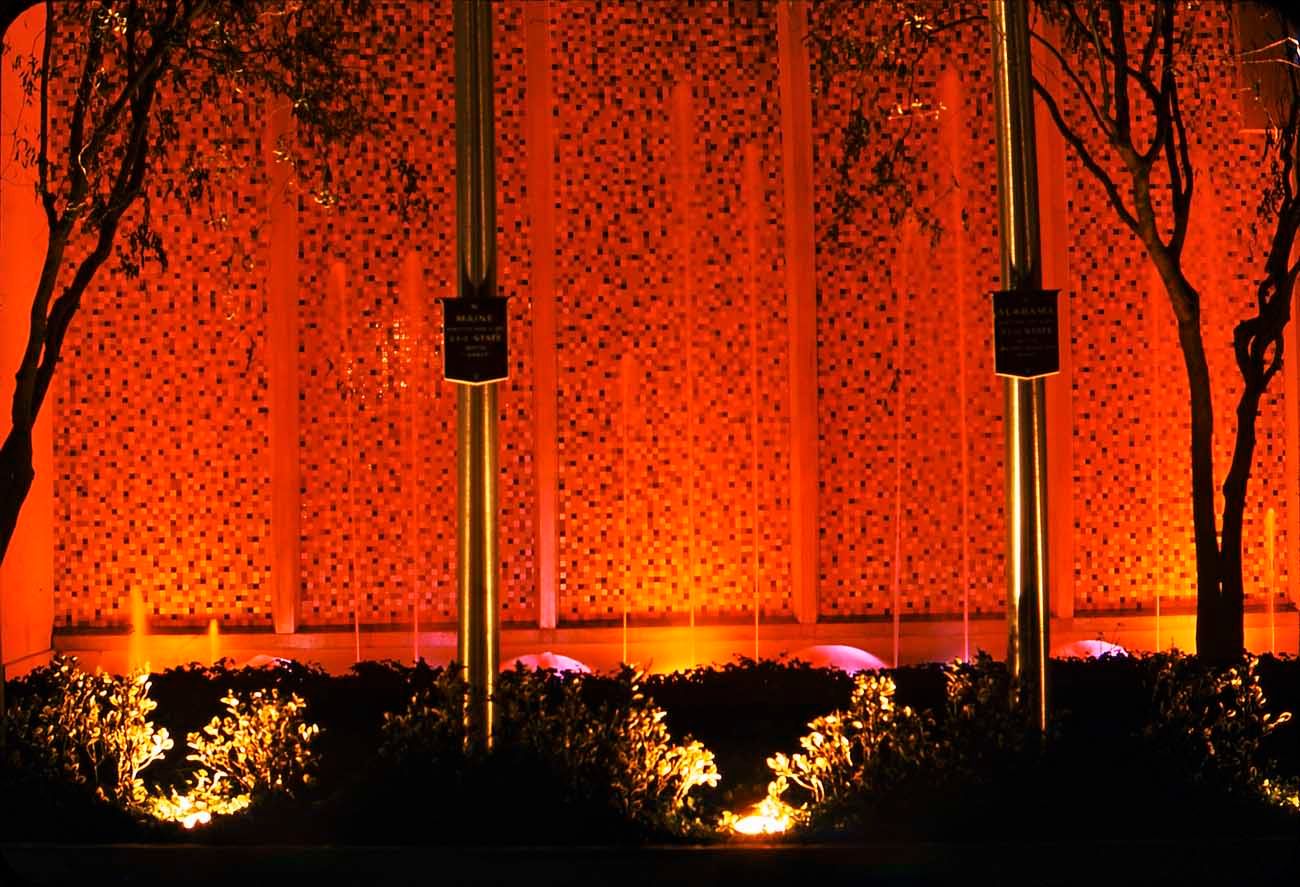 Enough with the strange pictures already! Here's a pretty one that actually came out good. Main Street is at its most beautiful at night, it's almost like a mini Las Vegas! You can see the glint of the tracks for the Horse Drawn Trolley, and the silhouette of the Omnibus.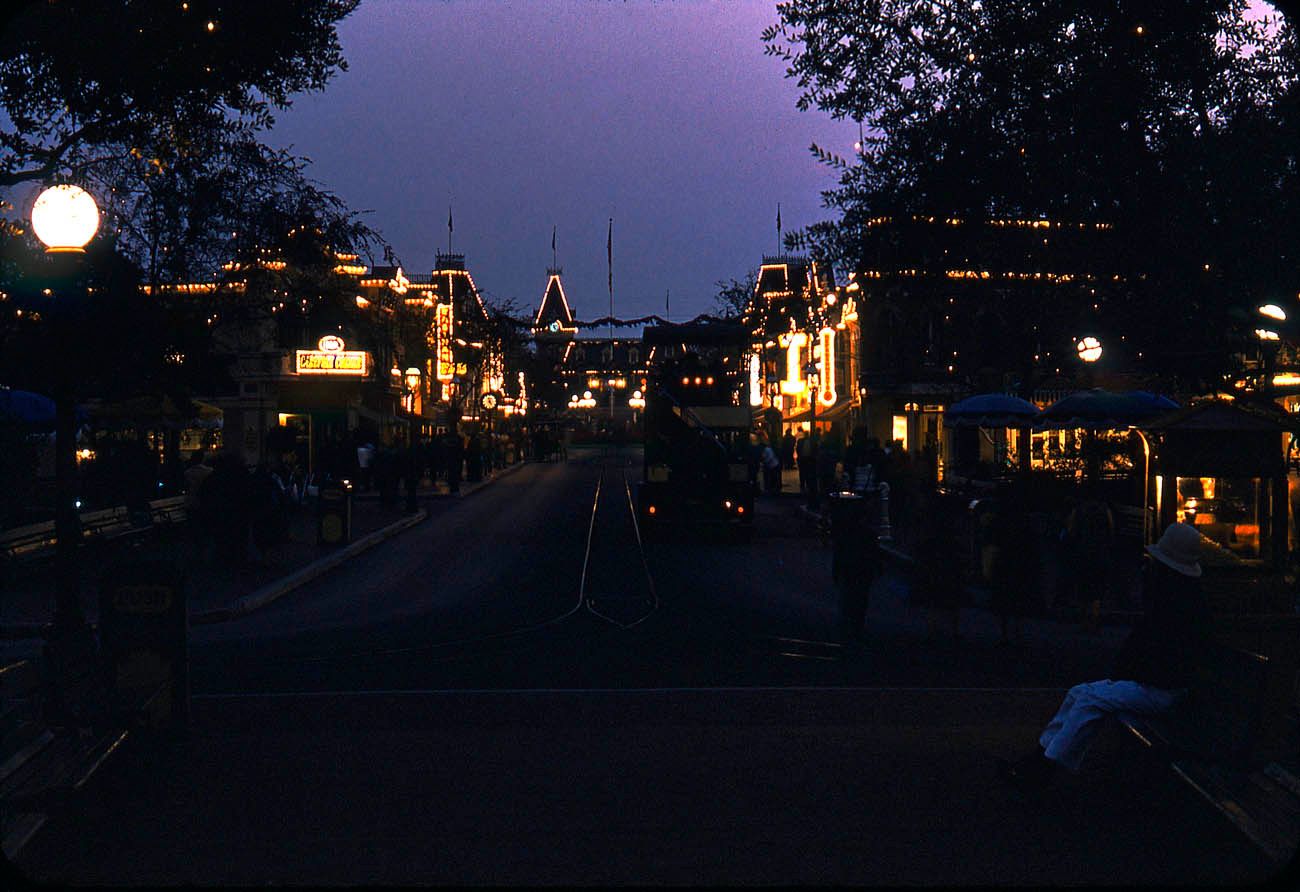 *I made up the "fact" about fish sticks, please don't use that information in your Doctoral thesis!