I remember a time when I was disappointed to find Disneyland slides from the 70's. Can you believe it? Now I have a whole new appreciation for them, but back then it was the 50's and 60's or nuthin'. So, once upon a time I sold these slides on ebay. Perhaps one of you readers has them now!

But I did scan them (albiet on my old scanner), and found the scans on a CD, so I can still share them with you today. At least it's not a total loss! I do enjoy these bright sunny views of the Autopia, in all their 70's glory. After all, this is the park that I grew up with and remember so fondly.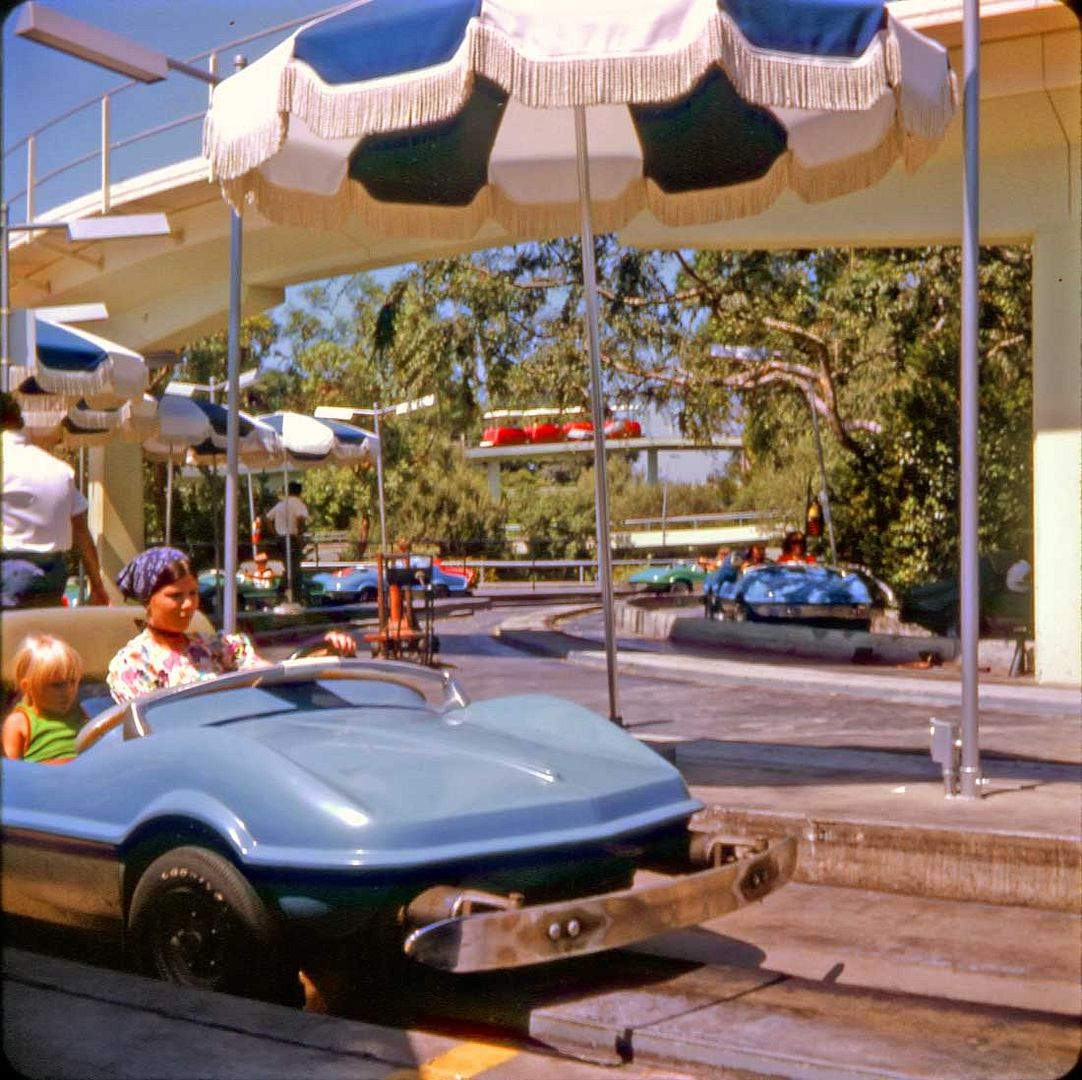 Love the Corvette styling of these brightly colored cars...and the Peoplemover overhead is a something to remember fondly. Can the rumors of some kind of new, improved Peoplemover be true? The rumors are faint and wobbly, but I'd I'll be more than happy to latch all of my future happiness on them!