I scanned and restored some old magenta slides recently, only to discover that I had already posted these quite a while ago. Oh well!
Popcorn! Getcha hot popcorn here! Not 25 cents, not 20 cents, just 15 cents, why we're practically giving it away. How about you pops, you look like you could use a snack. Don't worry lady, this stuff is low calorie to help you maintain your girlish figure. Hey kid, did you know that the ancient Aztecs ate popcorn? If it's good enough for them, it's good enough for you. Getcha hot popcorn!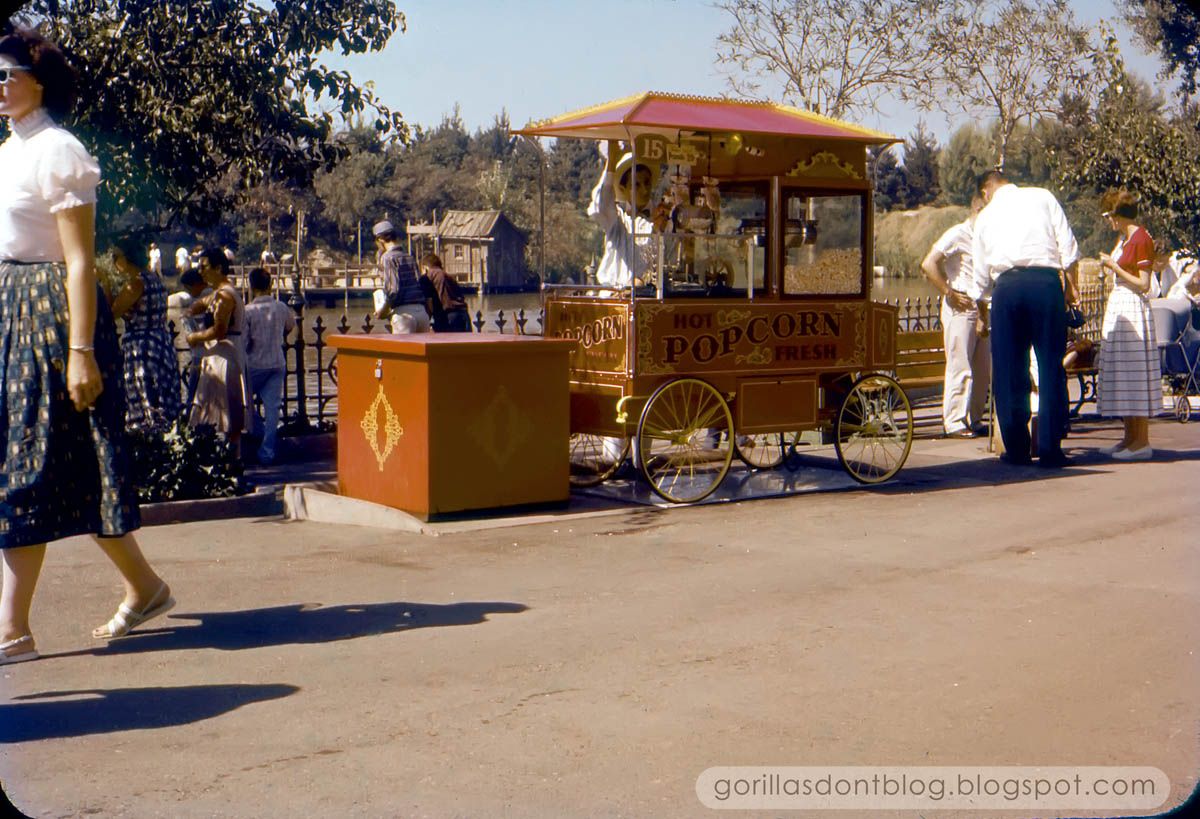 This skipper is selling popcorn too, only it's not going so well. How can anybody eat when they are about to venture into uncharted lands full of man-eating rhinos and bloodthirsty gorillas? I think I need my booster shots too, I don't want to get malaria or dengue fever. I'll just wait here on the dock until you get back. IF you get back.