I scanned many hundreds of personal Viewmaster images for a friend a year or so ago, and generally found that anything taken in a low-light situation resulted in a grainy mess. So it surprised me that today's pair of night images came out as good as they did.
There's the Matterhorn, presumably taken with a very long exposure. It practically glows! I love the green waterfall. Notice the corner of the House of the Future in the lower right corner.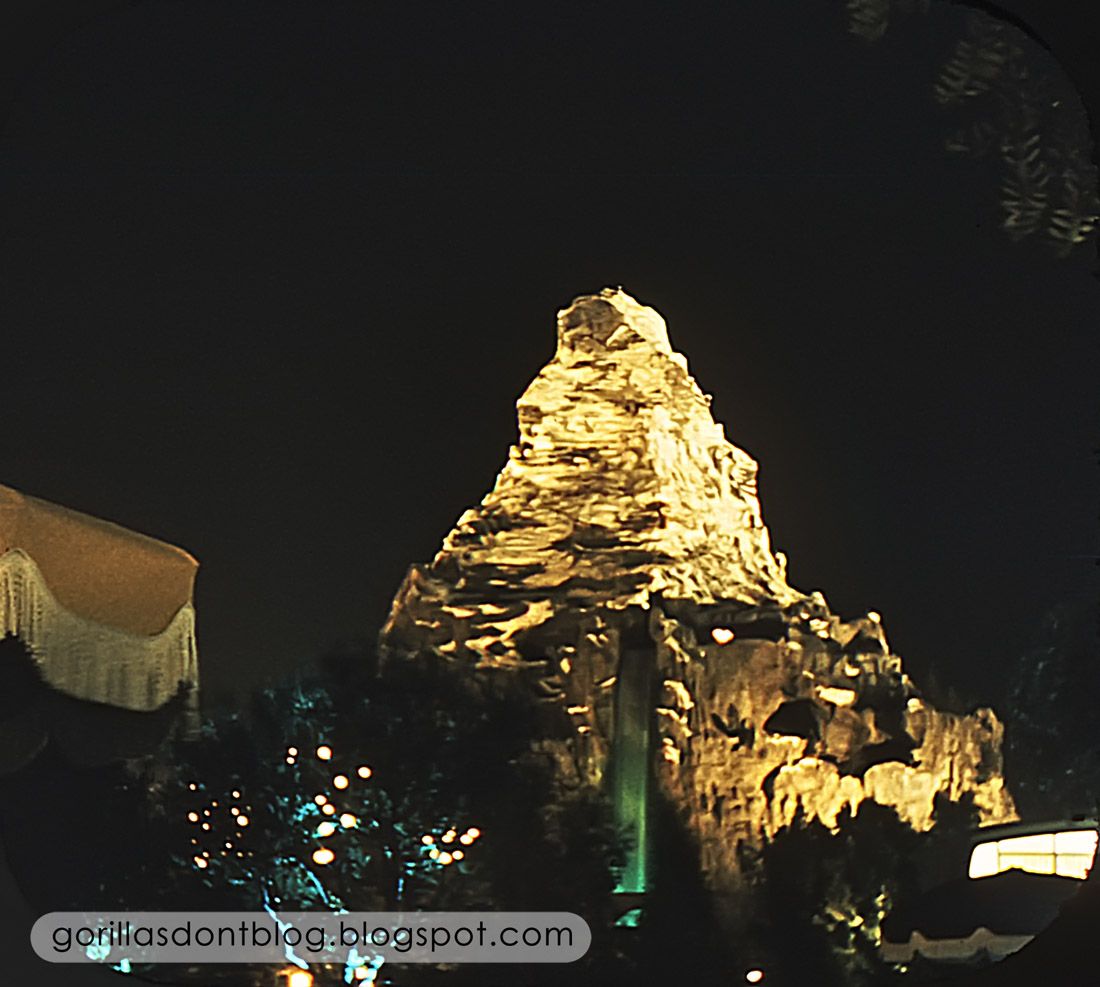 And why wouldn't you at least try to take a picture of the castle? It would be impossible to resist. I wonder if my friend did they old "trash can = makeshift tripod" trick.