I have a nice group of images from the New York World's Fair for you today!
The Avis Antique Car Ride was a popular attraction over in the Transportation Area; I wonder if Arrow Development built the cars? The souvenir guidebook says:
Open-topped antique cars, reproduced to five-eighths scale, provide a pleasant ride through an old-fashioned country setting. Each car seats up to five, and anyone 10 years or over can drive. A single pedal - accelerator and brake combined - controls the one-cylinder engine that pushes the cars along at a top speed of four miles an hour.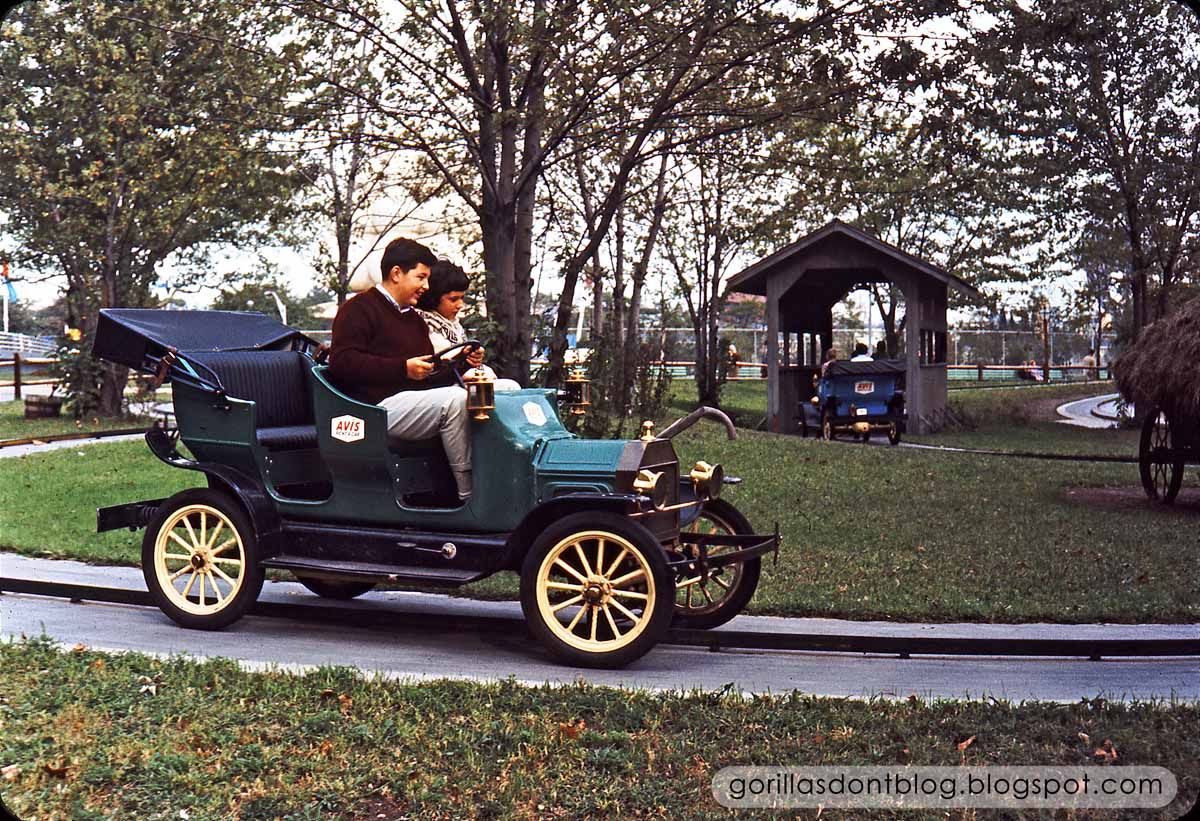 Ah, the 900,000 pound, 12-story high Unisphere! I love it. The tiny pipples silhouetted at the base shows just how big this striking landmark is.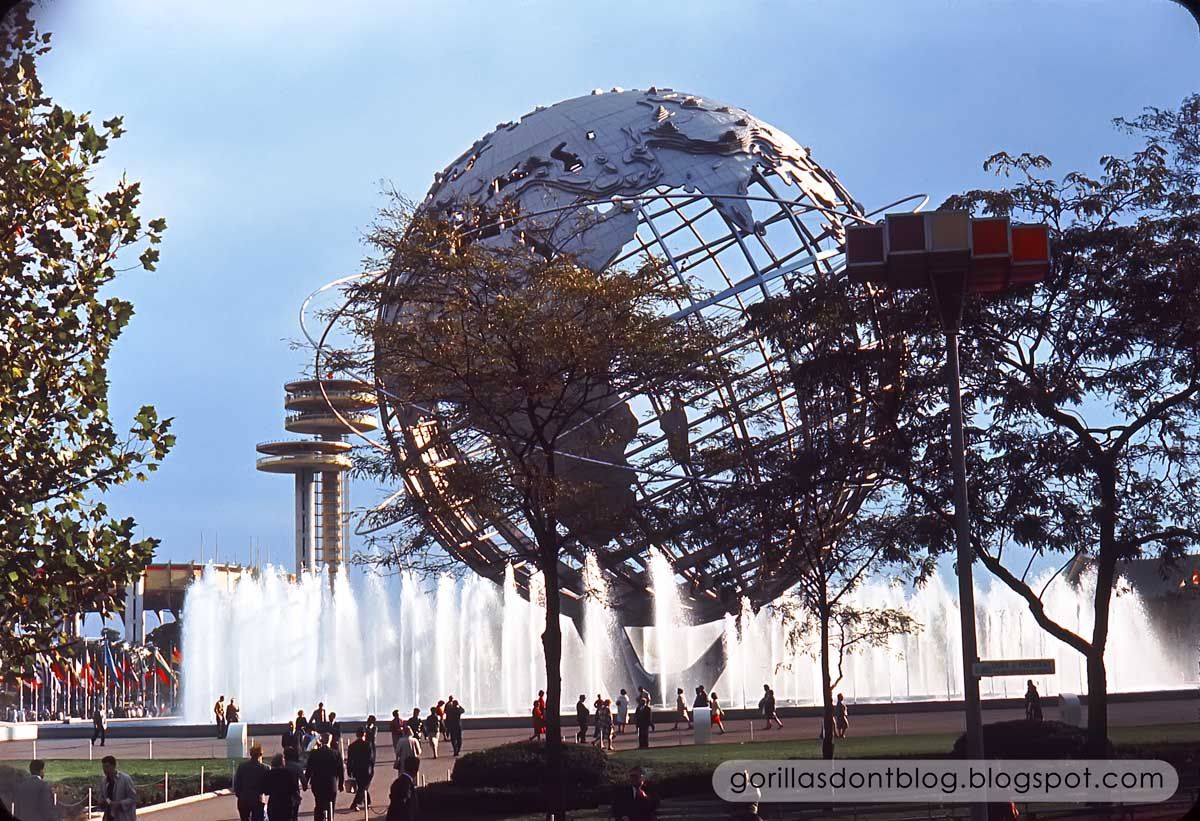 This one is a bit of a mystery; a gentleman sits on what appears to be some kind of primitive submarine. I think. Knowledgeable people have told me that this part of a General Dynamics display in the New England States building, but I can't find more about it. It's surprising that they allowed people to touch this old artifact, even if it is iron-clad.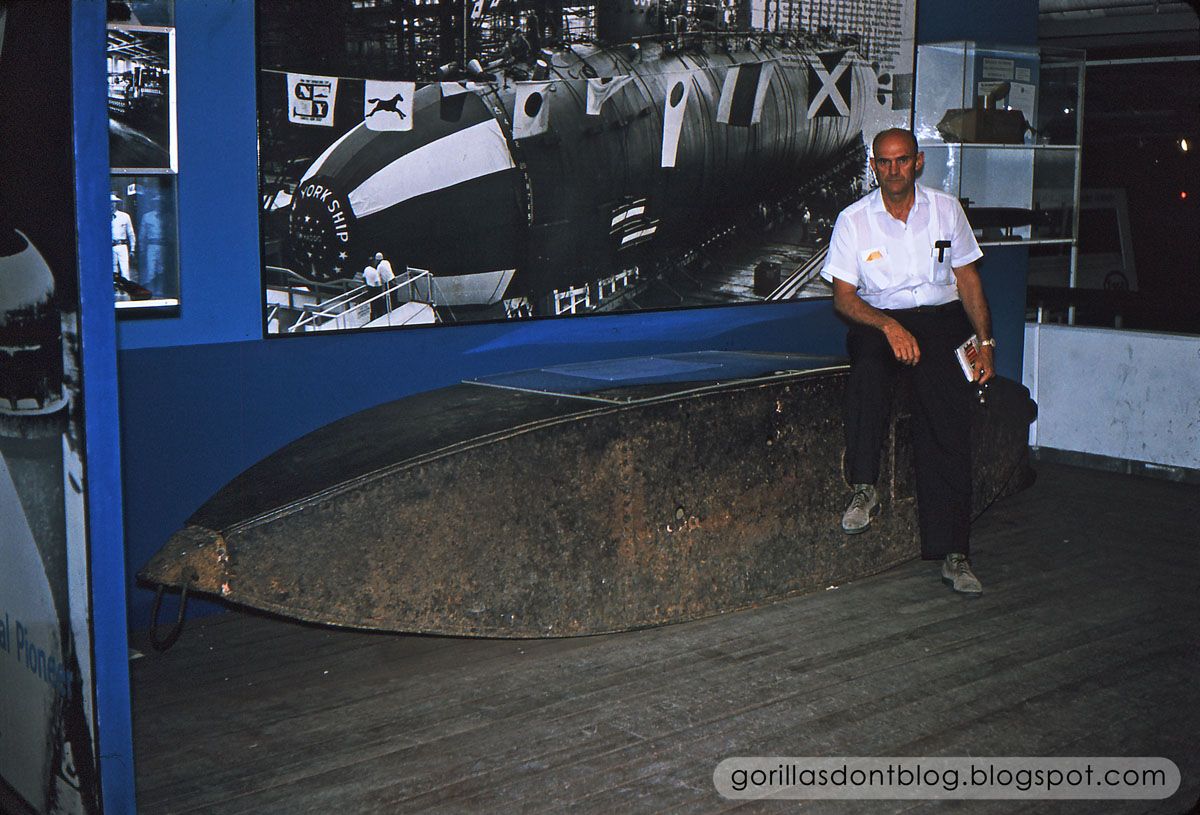 I believe that this fountain was known as the "Lunar Fountain", and was located between the Industrial and International areas.
The fountain, situated in a 120-foot diameter pool, is a 10-foot high water bubble with a series of parabolic jet sprays rising 30 feet from the top of the bubble
. What else can I say, but "Dang!".