Can you stand to look at some photos taken from the Skyway? Good, because that's what I'm serving up today. This first image has a few interesting details, such as the "picture book"-style billboard in the lower left featuring an illustrated view of Storybook Land. And what's going on over to the right?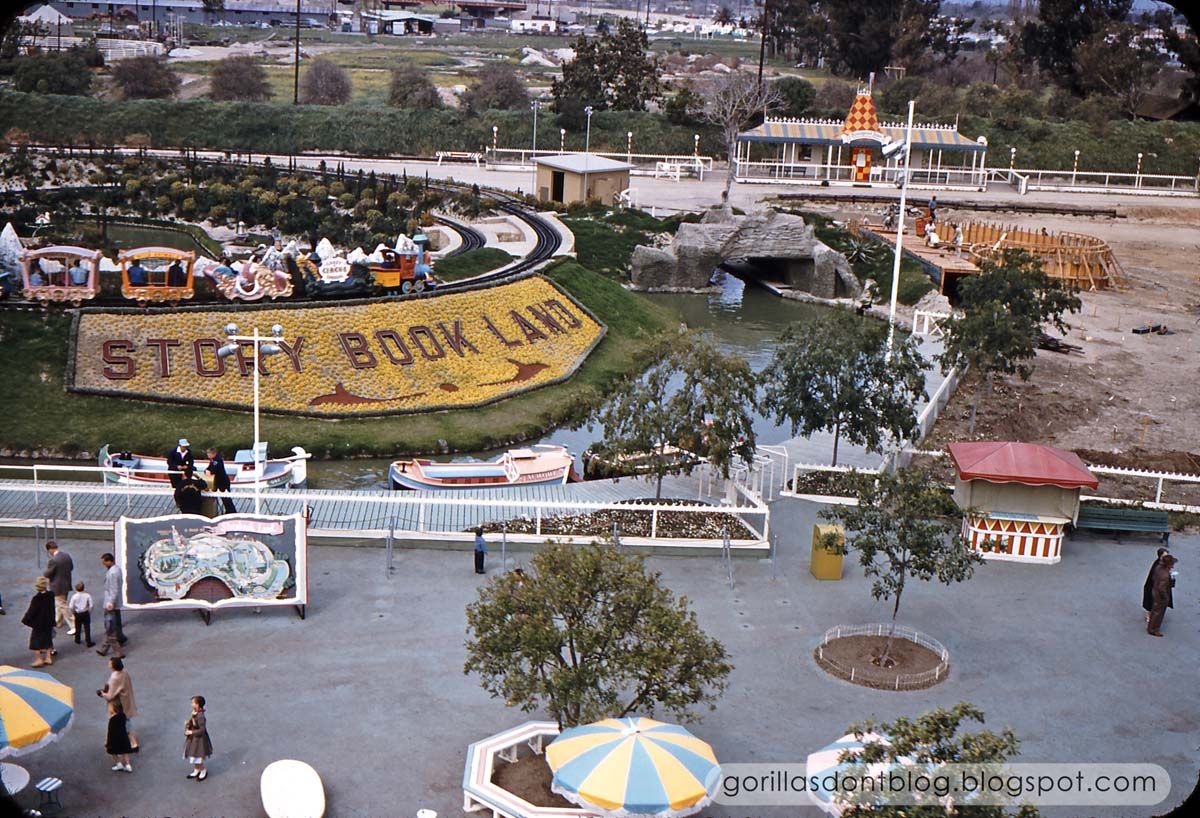 Ya got me, bub. Presumably that wood frame is a form for concrete, but other than that I have no idea what it could be. The Midget Autopia was under construction, though it was mostly dirt at this point. I like the nice view of the Fantasyland train station.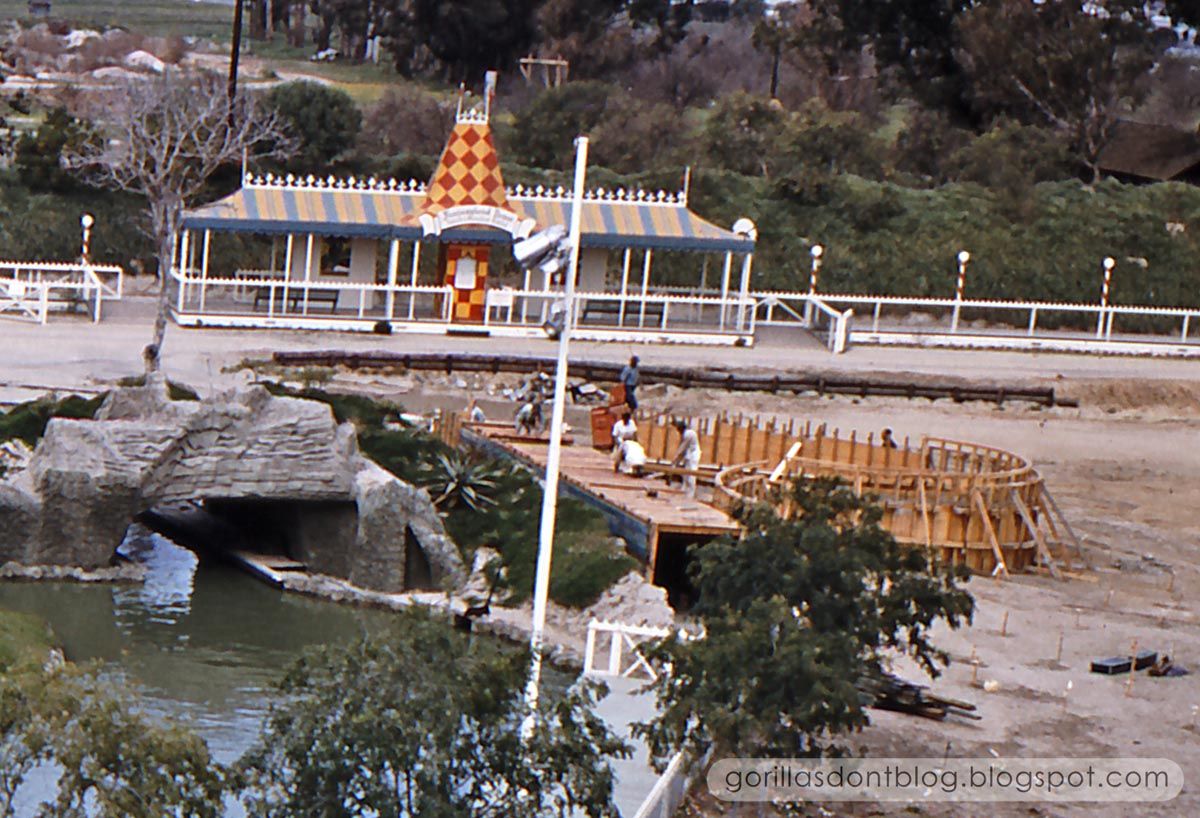 I always enjoy a "pre-Matterhorn" picture, and in this example we are headed toward the grass and weed-covered Holiday Hill. Fantasyland looks so empty!