Today I am sharing the last of the black and white scans from the Magic Kingdom, circa 1973. All Main Street U.S.A., for some reason!
I am so used to Disneyland's modest (but awesome) Main Street that it is strange to see just how tall these buildings are. The second story level doesn't appear reduced, or at least not to the degree that Anaheim's is (for that forced perspective trickery). In fact, it looks like people could comfortably walk around up there; at Disneyland, the windows would be at a person's knees.
Hey, let's go watch a Charlie Chaplin movie!
The Emporium (to our left) and the Camera Center (sponsored by GAF?) are awash with gingerbread detail. Once again I am reminded of the 1893 Chicago World's Fair and its "White City"... this Main Street is more of a fantastic dream version, where Little Nemo and his walking bed might happen by.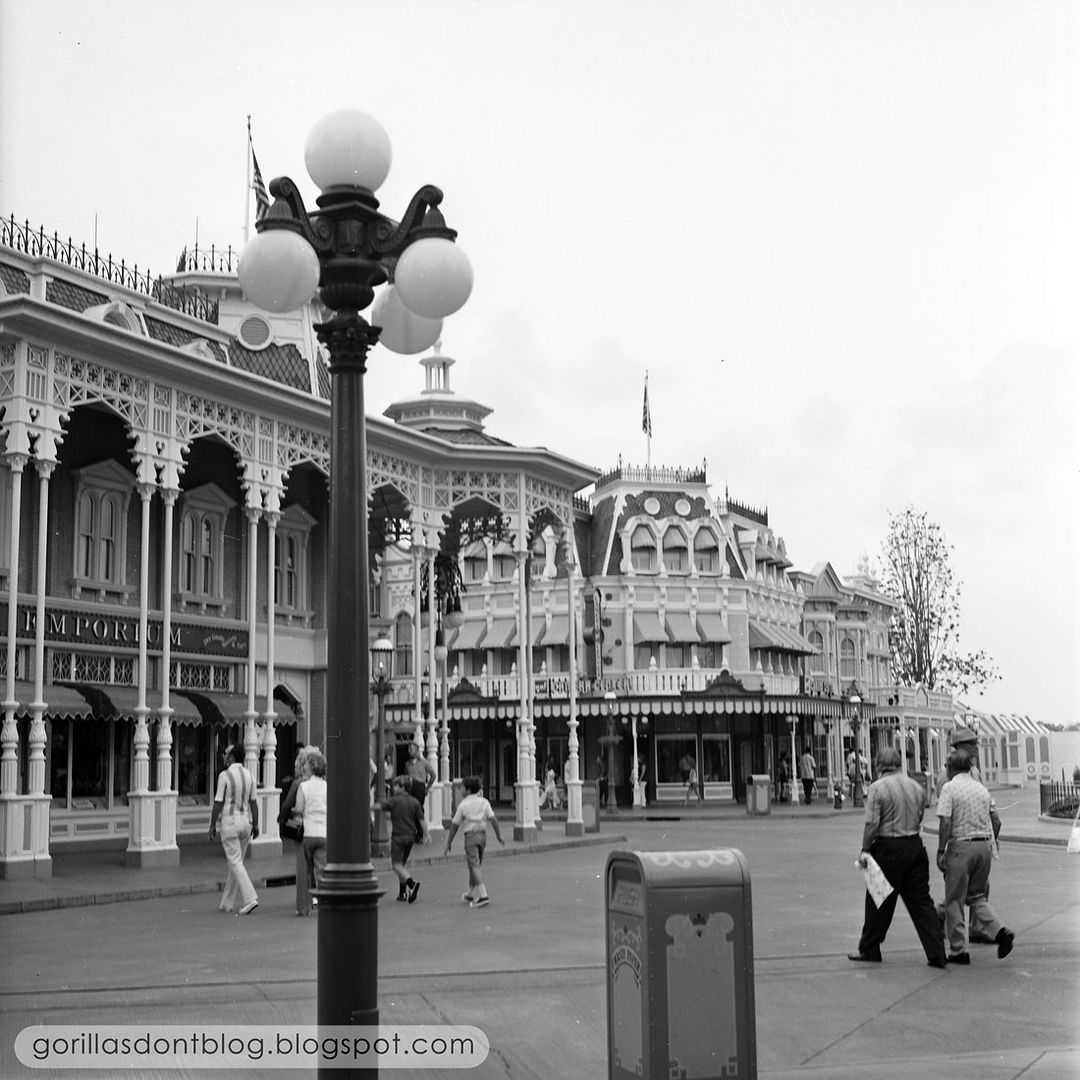 I almost left this one out, but included it. Because why the heck not? The lack of crowds is fairly incredible. I assume that those relatively uninteresting walls to our right are where parade vehicles could enter or exit?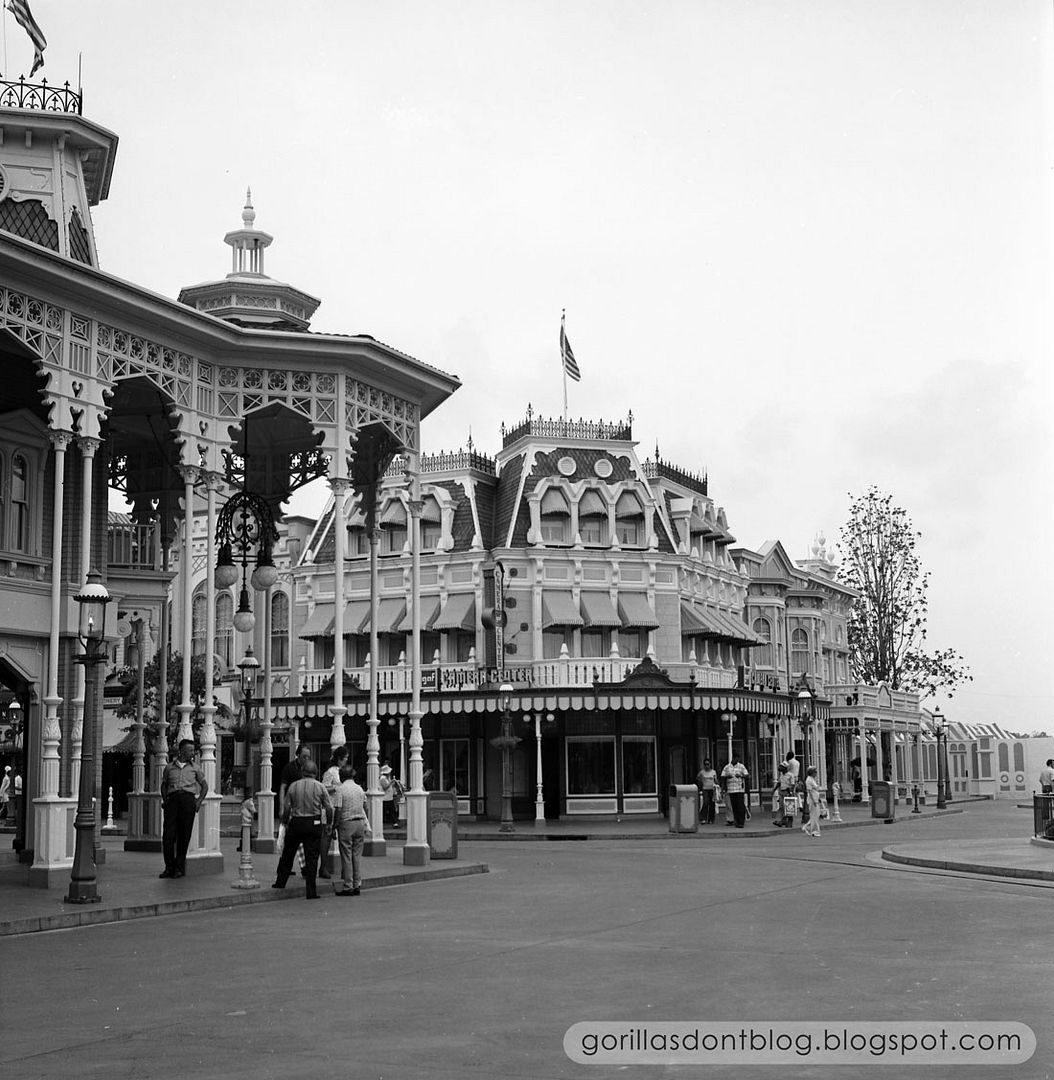 And finally, here's a spectacular view of Main Street Station. No expense was spared in making this landmark as eye-popping as possible. I love the wrought iron queue area, reminding me of fancy European toy train depots. Notice the Jitney waiting at its appointed stop... my understanding is that these vehicles are long-gone.
I hope you have enjoyed these black and white views! Our next look at WDW will be in glorious color.