Here are 3 more photos from the early 1970's!
I never get tired of seeing the little Nature's Wonderland Mine Trains. This slide was labeled "Western Town Disneyland", which is accurate-ish.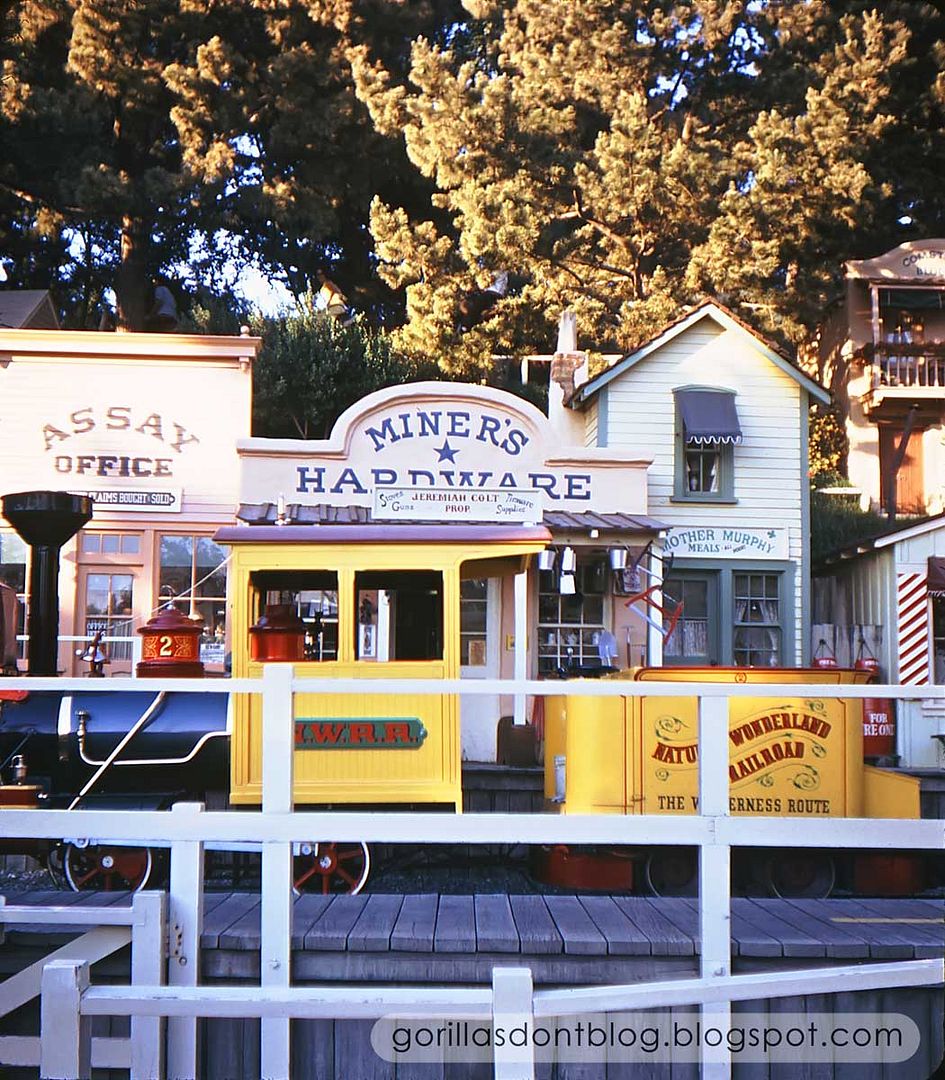 And this one was labeled "Going aboard for ride on Pirate Ship". I hope they were not too terrified by the tuna sandwiches! Maybe they thought this was the entrance to "Pirates of the Caribbean"?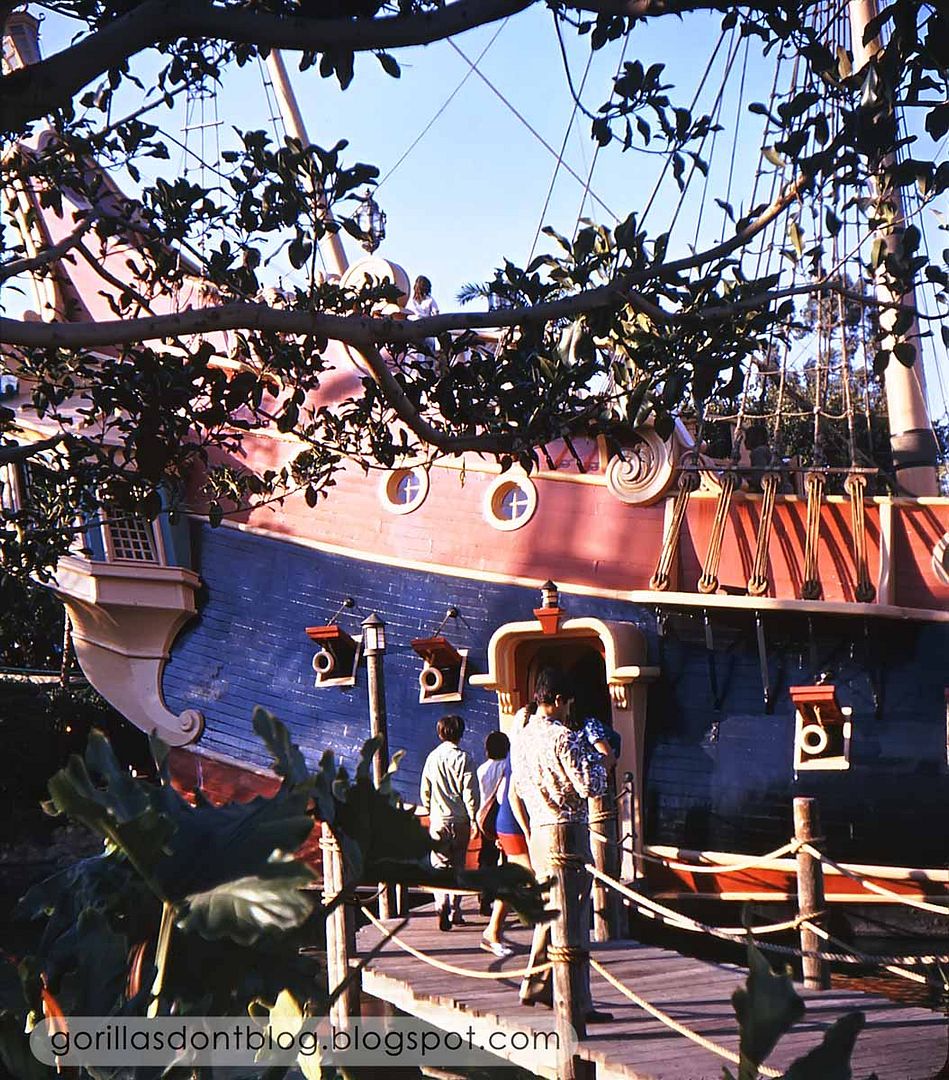 Thank goodness this one was helpfully labeled "Boat ride", so anybody out there who thought that this was the pack mules can just forget about it right now.