Here are three nice photos from Storybook Land - one of Disneyland's most charming attractions in my opinion.

This first picture is especially nice, I like how it captured another boatload of guests over there. Instead of a pretty girl in a dirndl, you've got an undercover KGB agent running the boat. I don't like it! Toad hall looks magnificent, even in miniature. And that arched bridge for the Casey Jr. Circus Train is pretty nice too, reminding me of Roman aqueducts. If we look through the middle arch, we can see a blurry building... is that where Cinderella lived with her cruel stepsisters?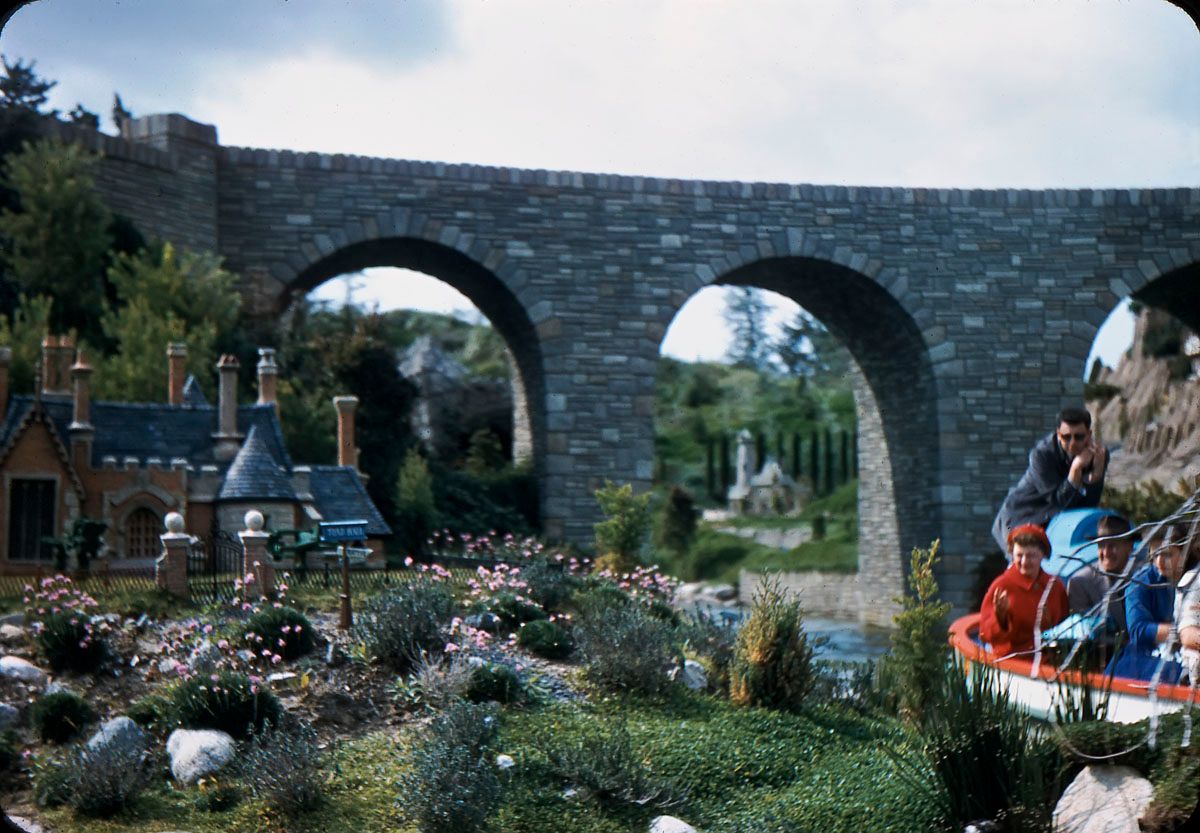 Even this modest house of sticks - home for one of the three little pigs - has some intricate details. Look at the door and the tiny doorknob, or the crooked stove pipe, and even the itty-bitty mailbox and flagstone path.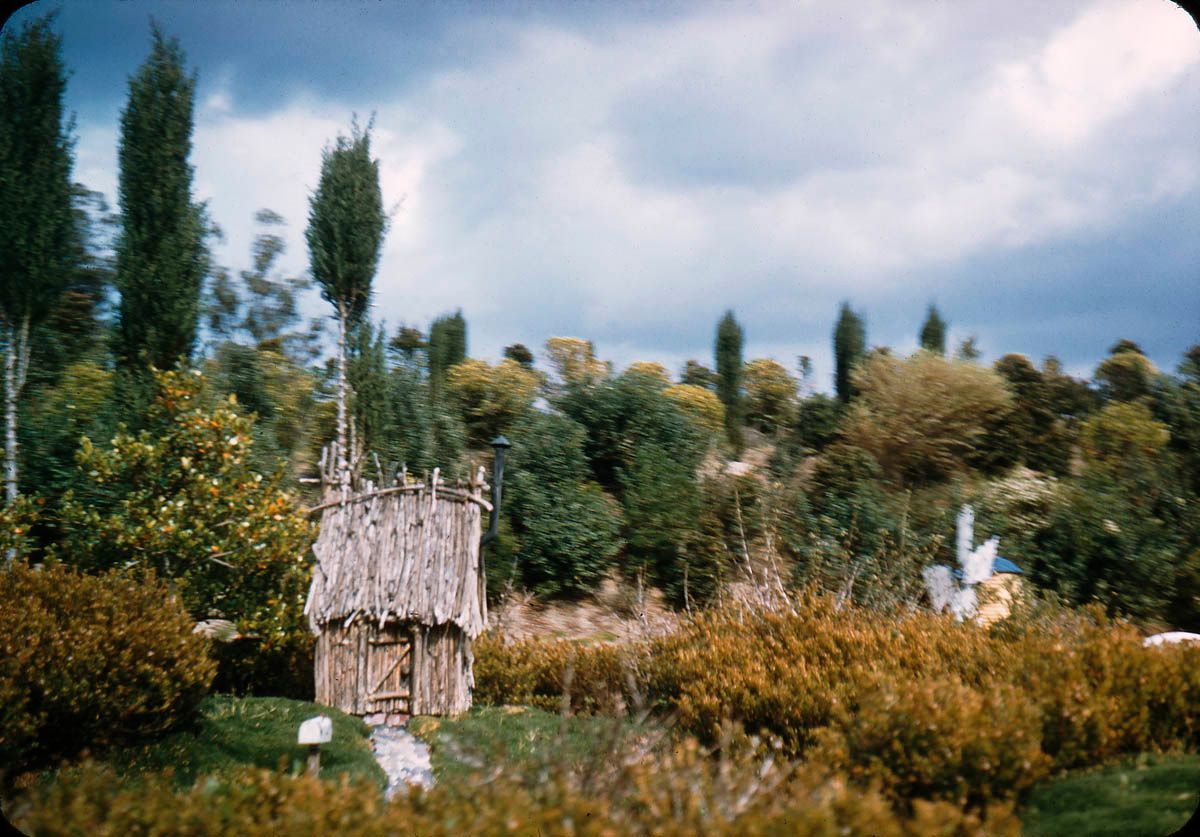 And finally, there's the cottage that belonged to the seven dwarfs. It's pretty faithful to the artwork from the 1937 film. With all of the attention to detail, I wonder why those out-of-scale mushrooms were placed there? Also, I can't remember, but do sounds emanated from these miniatures? Perhaps the "Silly Song" from that fun musical sequence?