Here are two fun vintage slides showing an amusement park called "Old Virginia City". Check out this awesome sign! It turns out that the park was actually located in the state of Virginia. I can't find too much info about it, but there was a description that said it was "...a small amusement park constructed as a wild West town, featuring steam train rides, mock holdups, bank robberies, vaudeville acts, gunfights and a half-dozen Western buildings". In other words, it was pretty much like every other Western-themed amusement park in the US of A.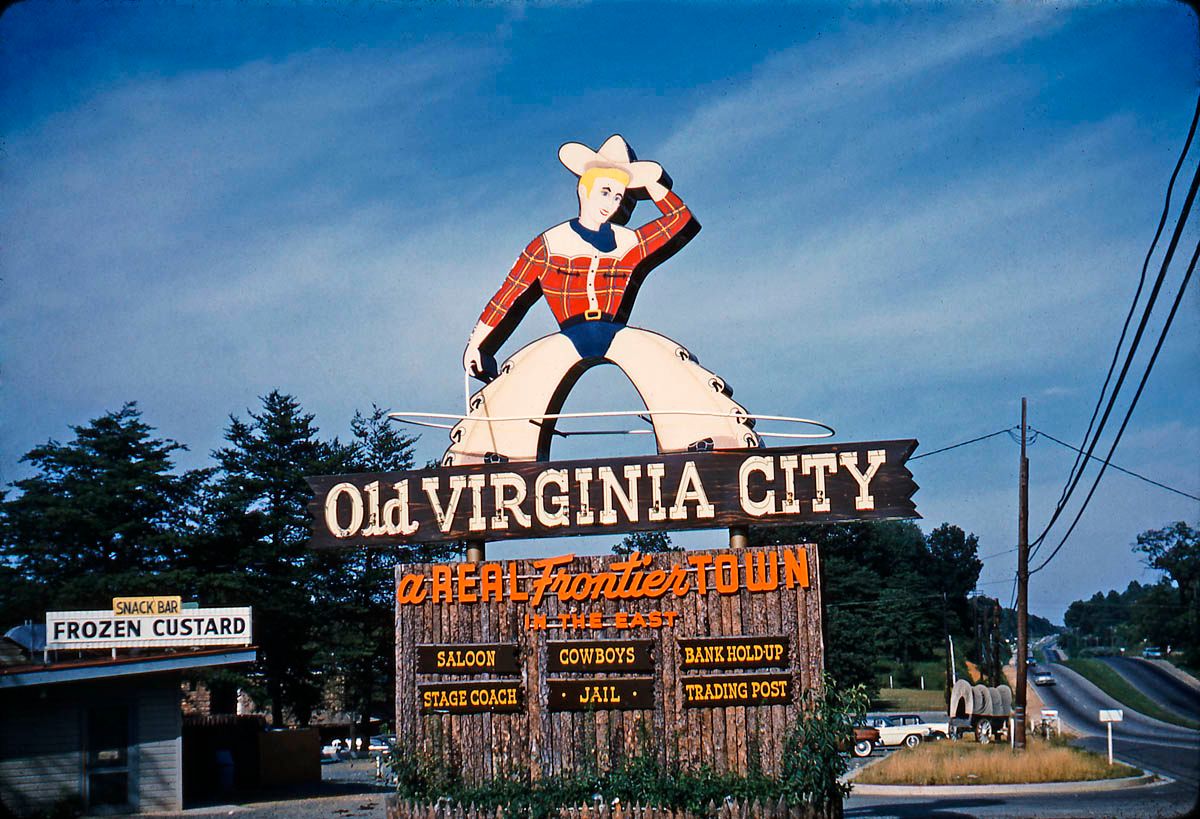 What a thrill it must have been for kids to meet Chief Argyle Socks, in his magnificent joke-shop war bonnet. Once a month he gets meets up with his pal Iron Eyes Cody (who was Sicilian) and they cry about litter.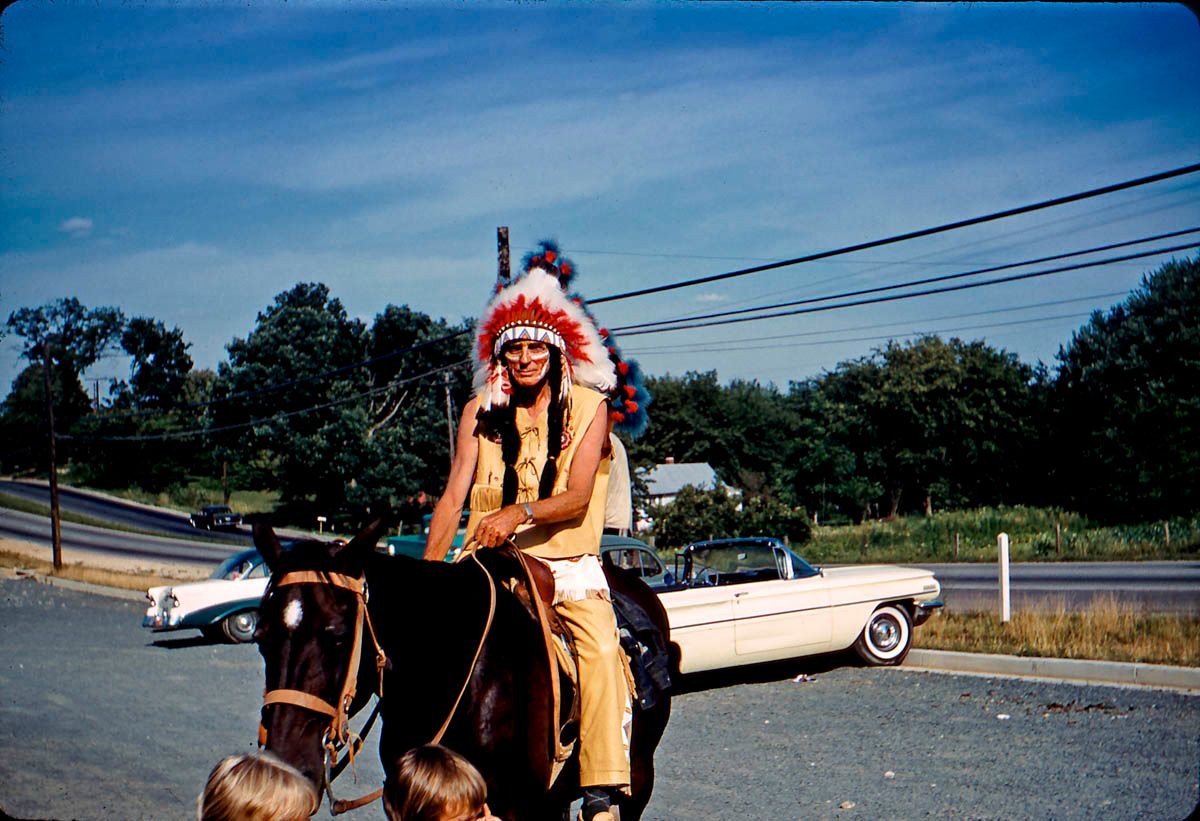 The only other photo I can find of Old Virginia City is from a vintage postcard... take a look here.