I have three vintage photos of Frontierland for you today.

OK, maybe this one isn't so amazing, but I do think it's kind of interesting that people are fishing from two docks (aka a paradox). I don't think I've seen that before. If we catch a trout, mom can carry it around in her purse all day. She won't mind!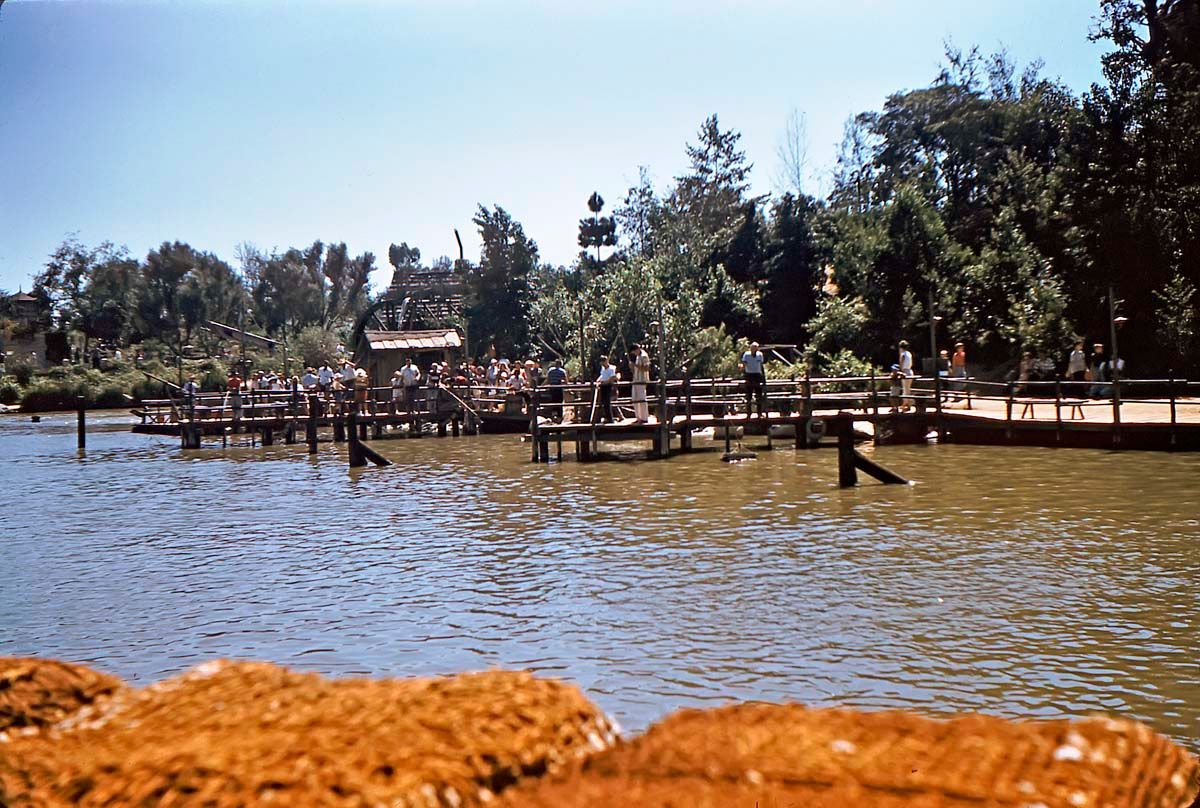 There's just something about a mountain - even a man-made mountain - that people have to climb. Even ladies in dresses are getting into the act. It's such a shame that this feature has been removed; I'll bet the view from the top was pretty nice.



There's our favorite shiny Indian, standing on the overturned canoe with his talking dog. Two babies are being left out to dry, while everyone else pretends to be working when we know they are actually texting.