This first photo of the Jungle Cruise dock is very nice, and it yields some nice details if you look closely. Like the guys up in the observation tower! That must have been a nice job. Way to the right, next to the "Exit" sign, you can see a handy postcard rack in case you are overcome with the need to write home after your journey through the jungle. There are also plenty of fire extinguishers handy in case you need to hit a hippo over the head with something heavy.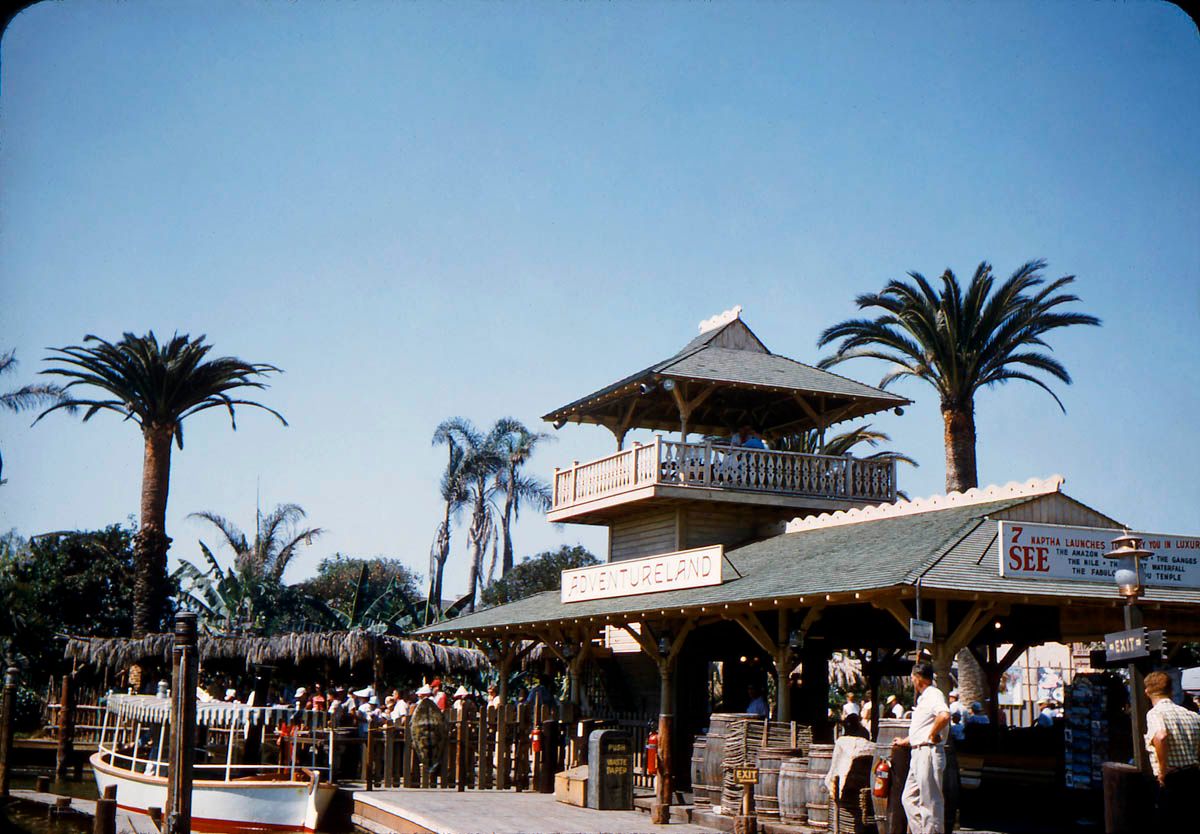 And here's another detail... a Dumbo attraction poster. And to the left of that is a rare Red Wagon Inn poster (trust me!).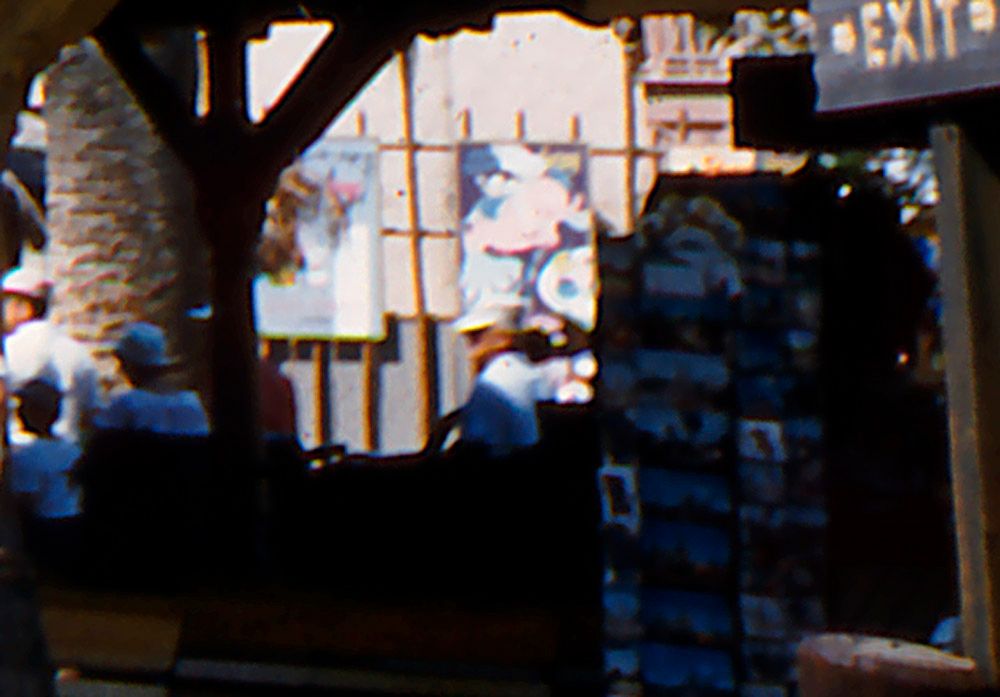 I love early views of the Autopia. This one is a partially-obscured view, kind of like when you were at that Cub's game and were stuck behind the column. Looks like some of those original orange trees are in the background.