I decided to delve into my small group of Walt Disney World slides and share some of those vintage images with you. I'm not going to have much to add as far as my own commentary goes, because I've never been to Florida. So if anybody out there sees anything of interest, speak up! I should add that these photos aren't that vintage, being from the early 80's, but they're just the first to get scanned.
I have a friend who complains pretty negatively about Florida's Tomorrowland, but it looks cool to me. I love Disneyland and its intimate scale, but have to admit that the larger scale (particularly of Space Mountain) can't help but impress. And look, you can just see the WEDway Peoplemover, which is still there (lucky!). To the right you can see a bit of the Star Jets, placed at the top of the Peoplemover platform. I guess that this has been replaced with a version of the Astro Orbiter (and moved down to ground level) just like in Anaheim. Such a shame for a neat ride.
The Carrousel is a classic attraction, and an authentic 1917 ride that once graced Olympic Park in Maplewood, New Jersey. In these days it was known as "Cinderella's Golden Carrousel", and for various lame reasons has been renamed "Prince Charming's Regal Carrousel".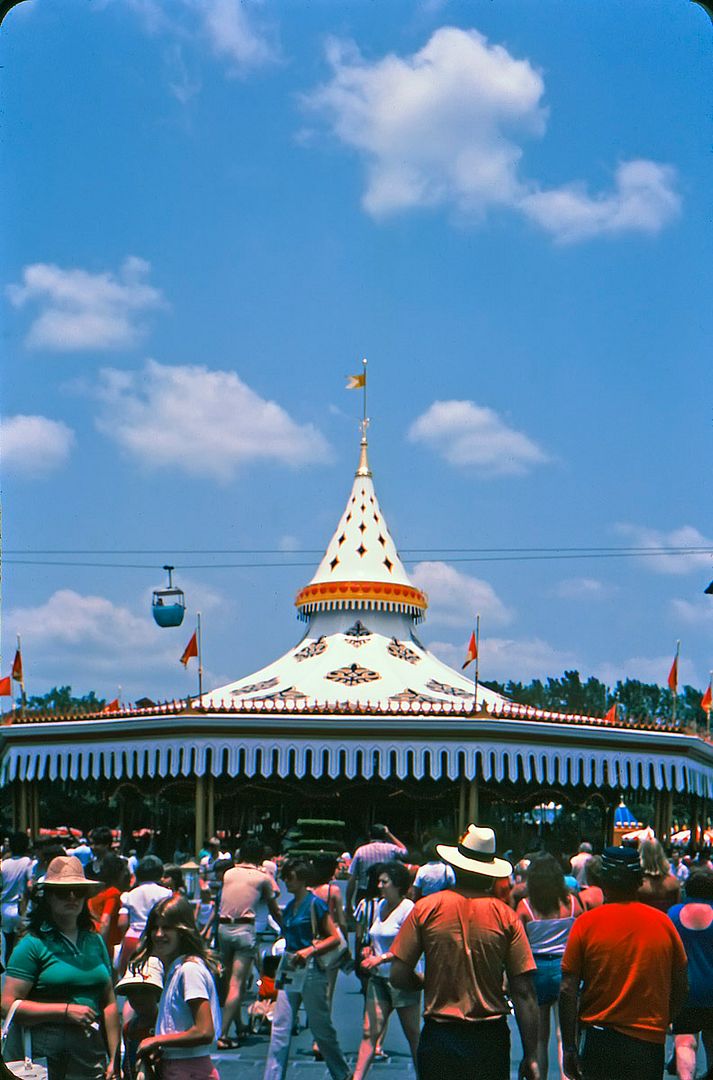 Everybody loves Winnie the Pooh, wearing his jar of hunny (didn't there used to be a bumble bee?). Judging from Pooh's wonky eyes, he has suffered a recent head trauma. Tigger bounced him. Bounced him - with extreme prejudice.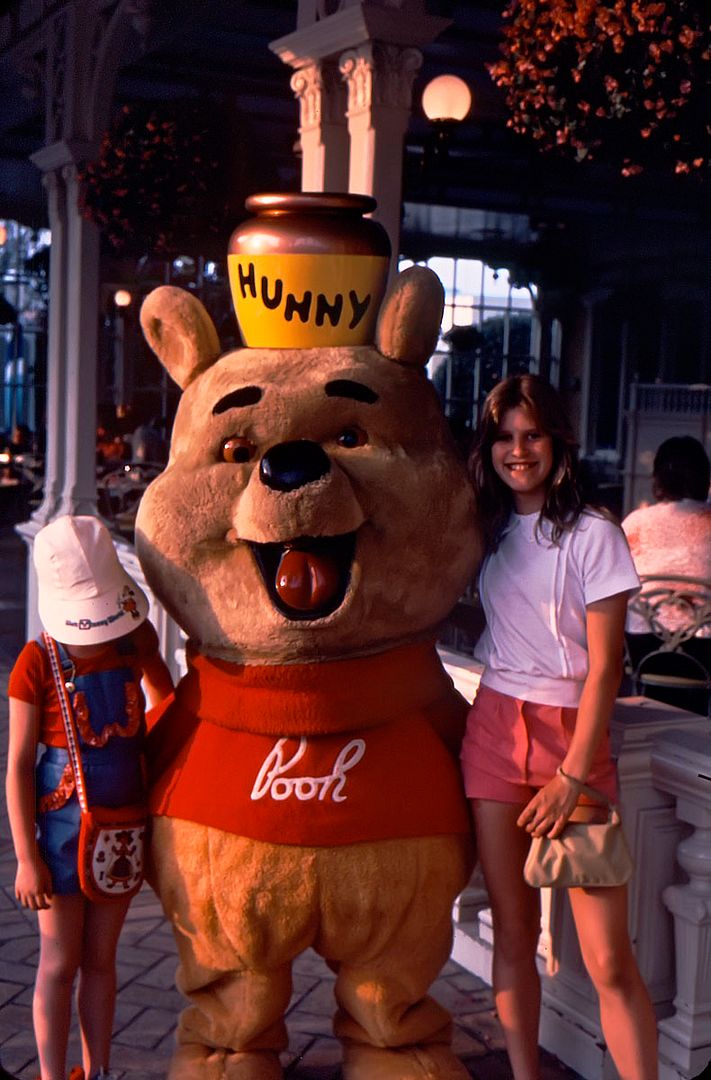 More Dizzy World to come!