The Country Bear Jamboree made its debut at Walt Disney World in 1971, and Disneyland's version debuted about 6 months later (in March 1972). You can still see the Florida version, but Disneyland's made way for Winnie The Pooh in 2001.

I have to confess that I wasn't as crazy about the CBJ as some... I guess it's a subjective thing; I love the use of Audio-Animatronics in attractions like the Haunted Mansion, Pirates of the Caribbean, and Splash Mountain. But (with the exception of the Carousel of Progress), I was less enchanted with the various musical revues featuring mechanical performers. I know, it's heresy to say so. Please don't hate me. I also don't like coconut in candy. Or licorice. Or anything that brings joy and happiness to others.

ANYWAY, I have three great photos from the attraction, starting with this nice portrait of Henry. He was our master of ceremonies, which is why he is wearing the starched shirt front (with a gleaming ruby), a bow tie, and a top hat. I dress the same way!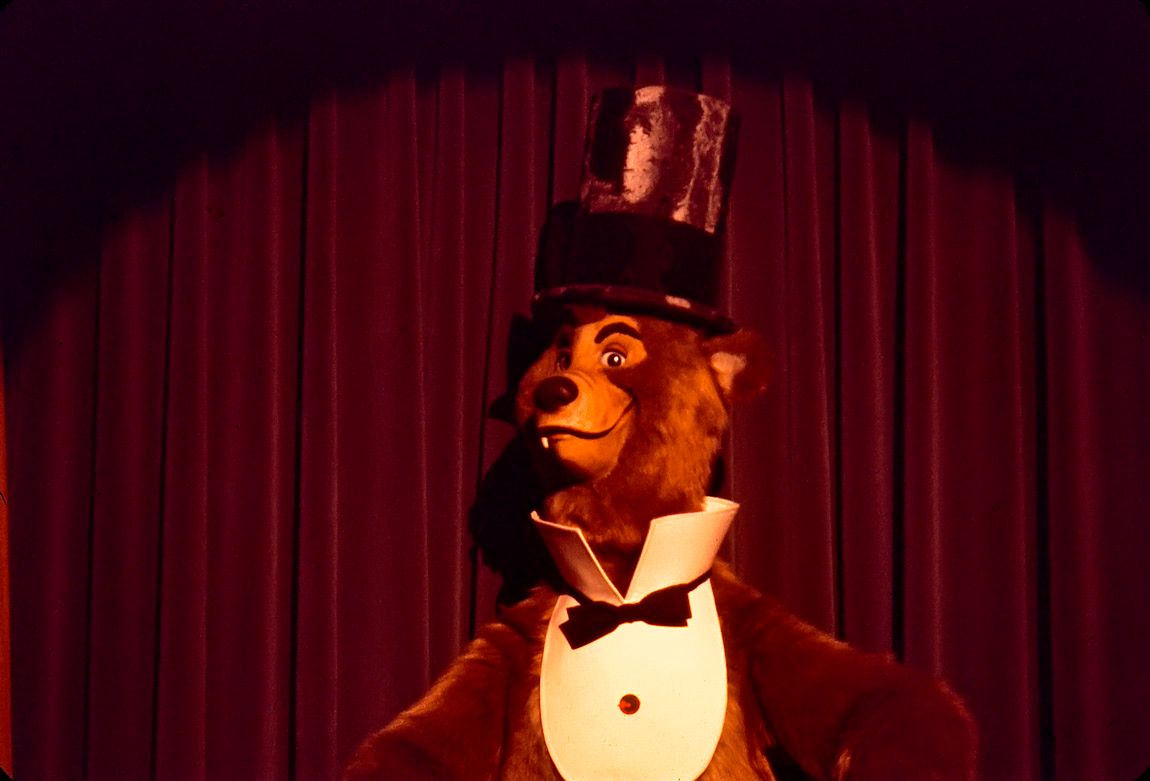 Here's Melvin the moose. He was part of a trio of "stuffed" heads (the other two were "Buff" the bison and "Max" the stag). He looks kinda dopey because he was kinda dopey.


I wasn't sure who this fella was; my extensive research (2 minutes on Wikipedia) lead me to believe that his name was Terrence. He was also known as "Shaker", a nickname he earned in prison. He can make a shiv from almost anything. But I digress. Ol' shaker is wearing the hell out of that polka-dot bandana.