I have two more unusual photos featuring some windows along Main Street, circa 1966.

This is one of my favorites! It is clearly one of the windows from the Magic Shop. Merlin himself (from 1963's "The Sword In The Stone") helps to display various magic paraphernalia; mysterious little boxes with giant dice, handkerchiefs, those three colorful balls (I'm sure they disappeared and reappeared at will), and even a creepy ventriloquist's dummy - he's coming to get you! - to name but a few items. That rabbit on the left looks suspiciously like Bugs Bunny, don't you think?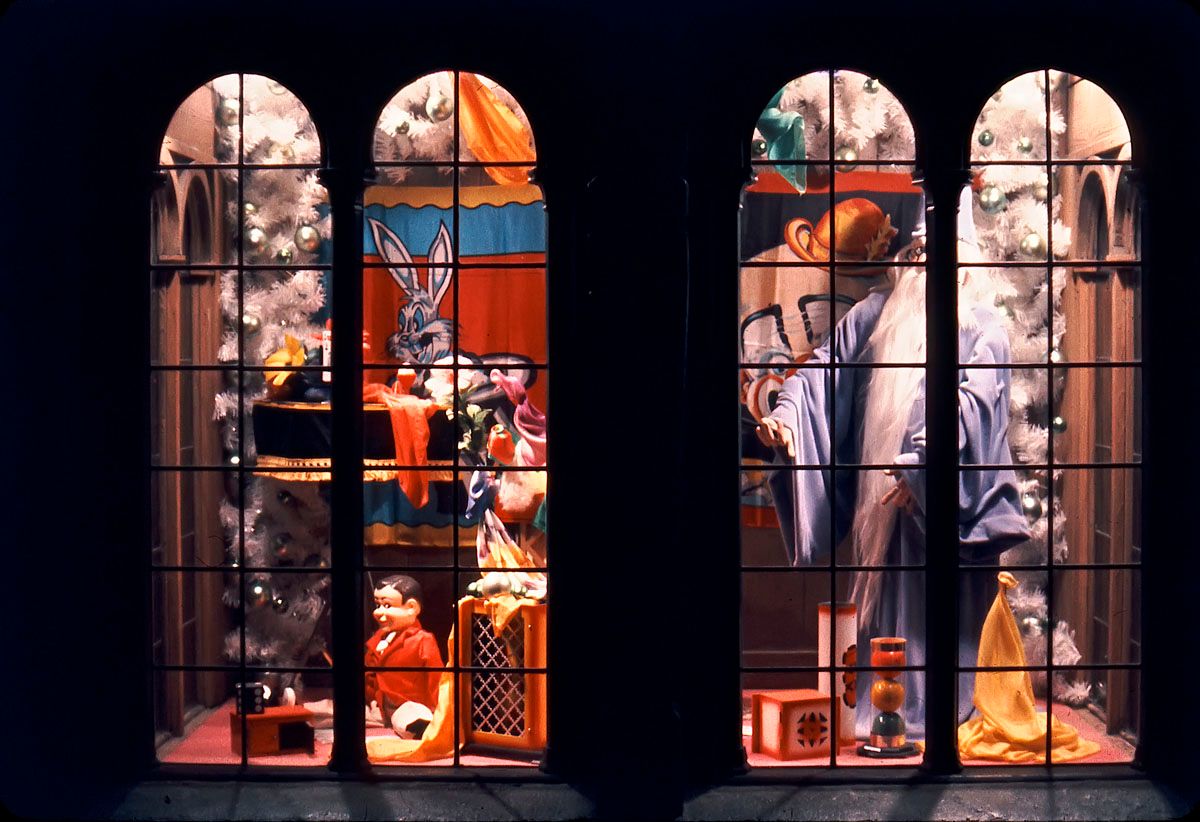 I admit that this one is kind of dull in a generic way. There's a pair of Poohs. Those pine cones that have been spray-painted gold remind me of many a school craft. Obviously this was the window in front of the pine cone store.