While digging through a big box of slides, I found a group of Pana-Vue slides for Opryland USA. Like all Pana-Vues, they had turned magenta, and I was about to toss them, when I decided to look the park up. And I discovered that it closed in 1997! So I thought that there might be somebody out there who might be interested in seeing these.

Opryland USA opened in 1972 in Nashville, Tennessee (where else?)... these slides must have been from around that time. Here's a great shot of one of the three locomotives at the park; this one was called Rachel, and she was the only steam locomotive (the other two were diesel). She was built in 1922 for use in the coal fields of Pennsylvania - she was originally a saddle-tanker, but was completely refurbished for Opryland. What a beauty! Rachel is now in Grapevine, Texas. If you stood on your head, this photo could almost pass for Disneyland (although the train is going the wrong direction).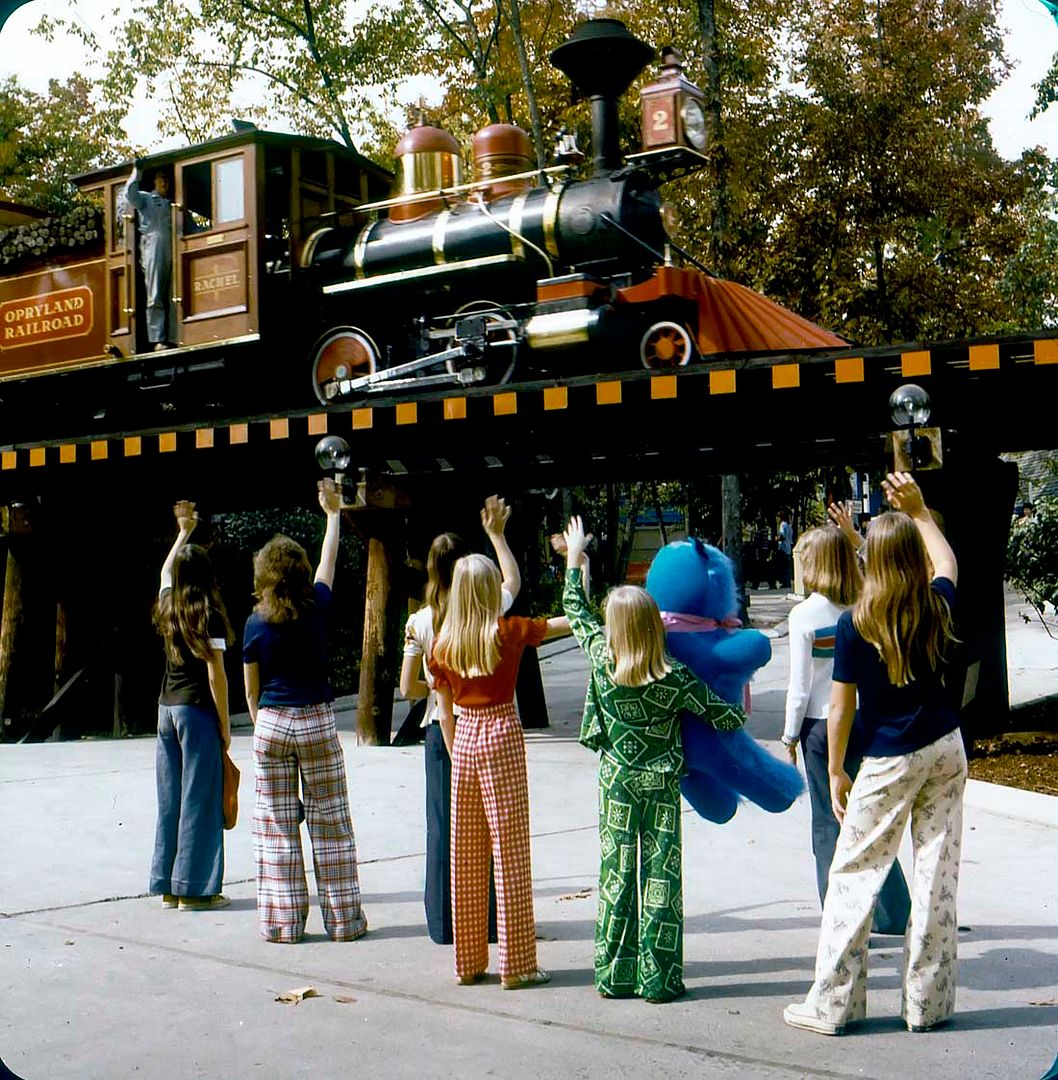 This slide was labeled "New Orleans Street Scene". If you say so! It lacks the charm and detail of Disneyland's New Orleans, but perhaps it isn't fair to compare the two. It has a very "Six Flags" feel about it.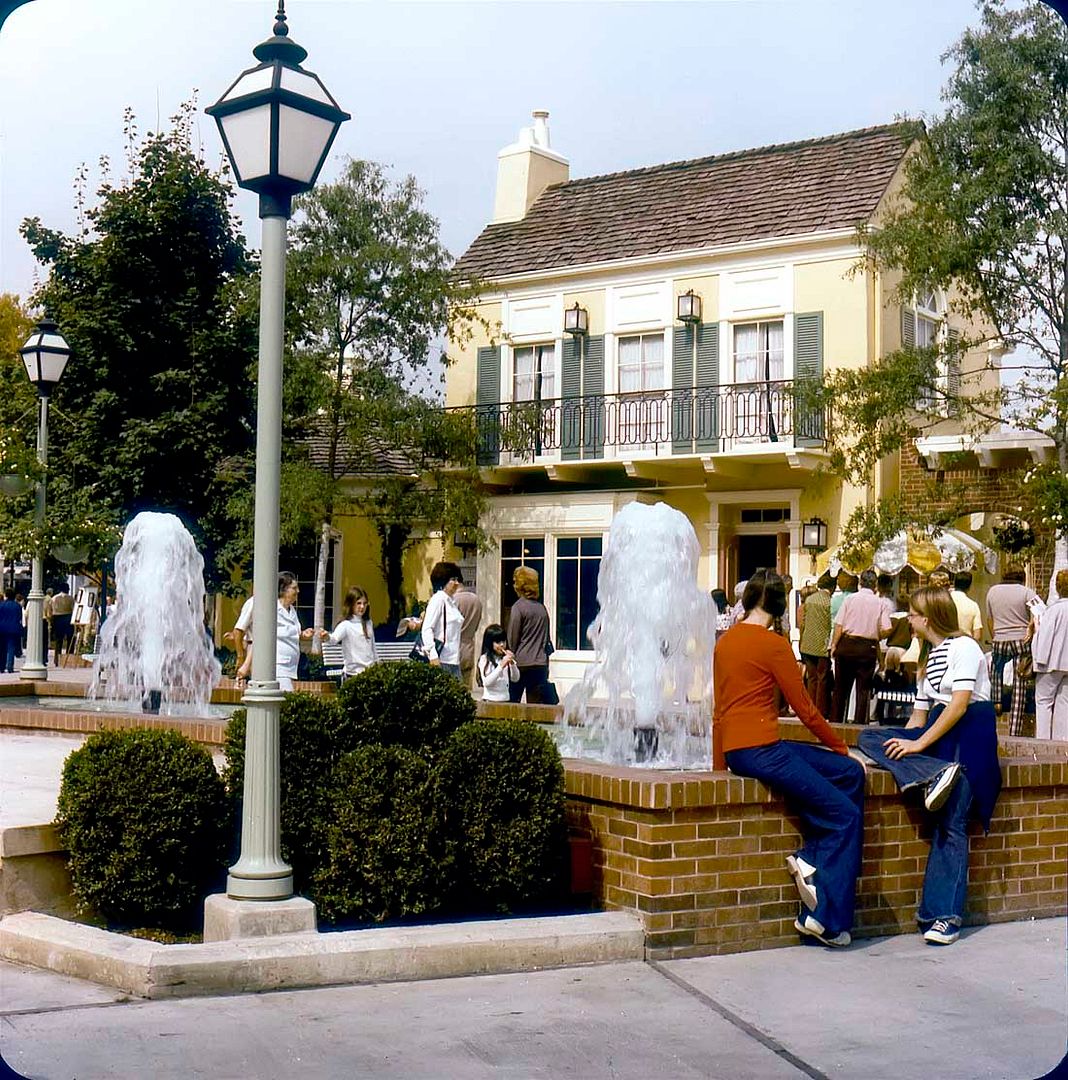 If you enjoy paying for unflattering portraits of yourself, why not get a caricature - drawn by a real hippie?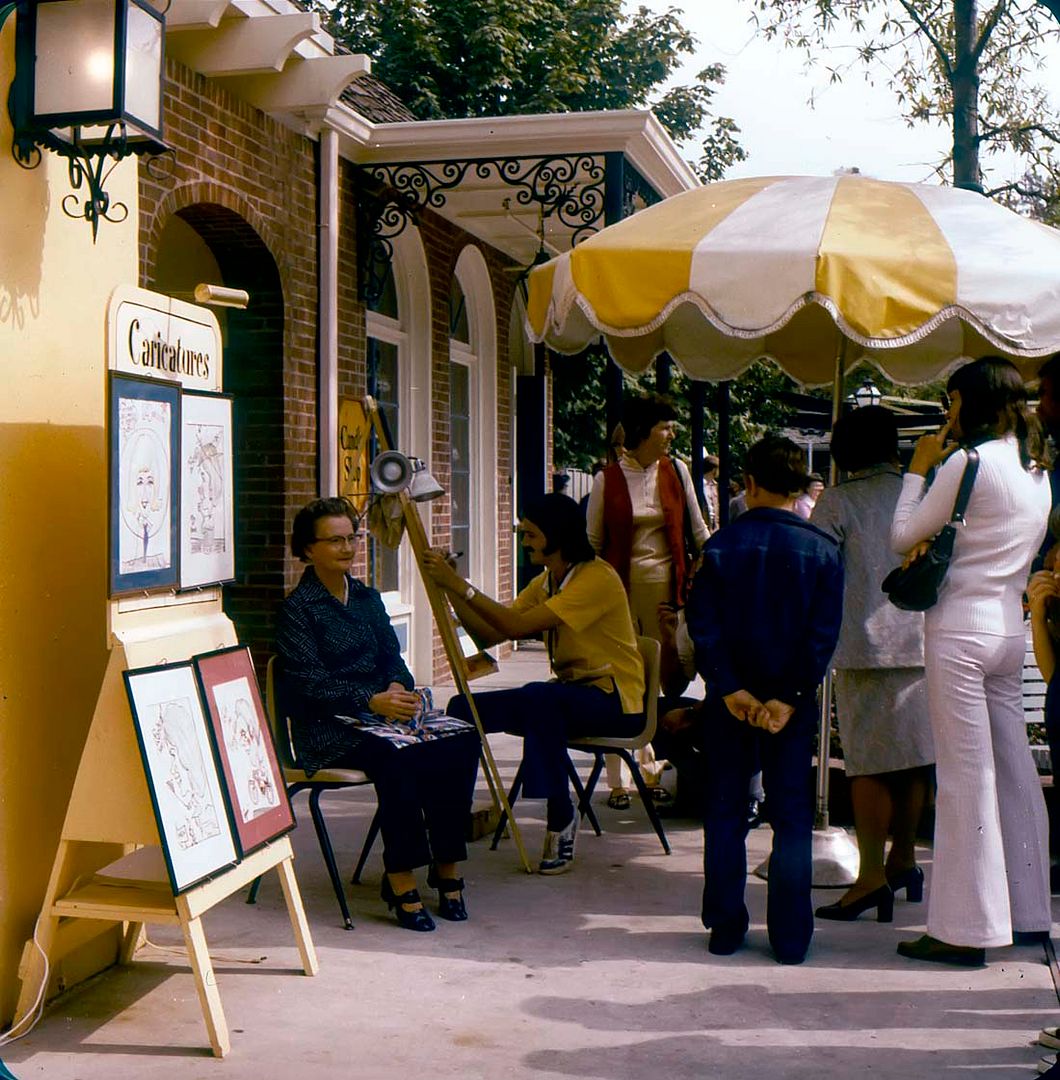 Mmmm, old-fashioned candy! Think of all the flavors.... peppermint, coffee, cinnamon, caramel, cherry, and new chicken 'n gravy.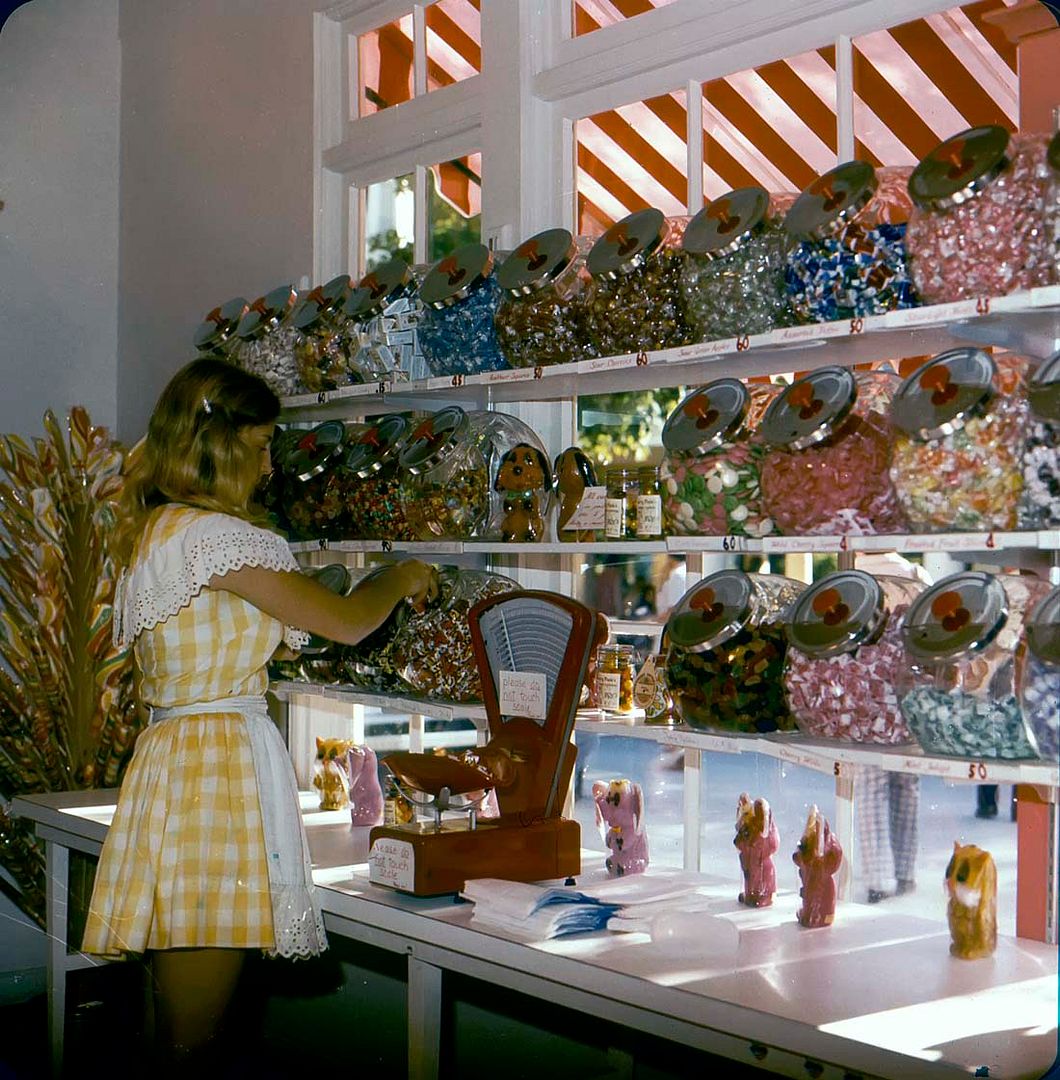 As I mentioned earlier, Opryland USA is gone, having closed for good at the end of 1997. There is now a fabulous shopping mall in its place. As long as there is a "Hot Topic" and a "Forever 21" I will be OK.