You might as well skip this blog today. I'm serious. Go ahead, I won't take it personally.

Still here? Well OK, don't say I didn't warn you. Here we are, in our luxurious Skyway bucket, looking through the Pirate Ship's tangle of masts, spars and ropes. There are no sails in this picture... those things must have rotted away in no time. Anyway, you can see the patchwork quilt of Storybook Land below, with Cinderella's castle to the left.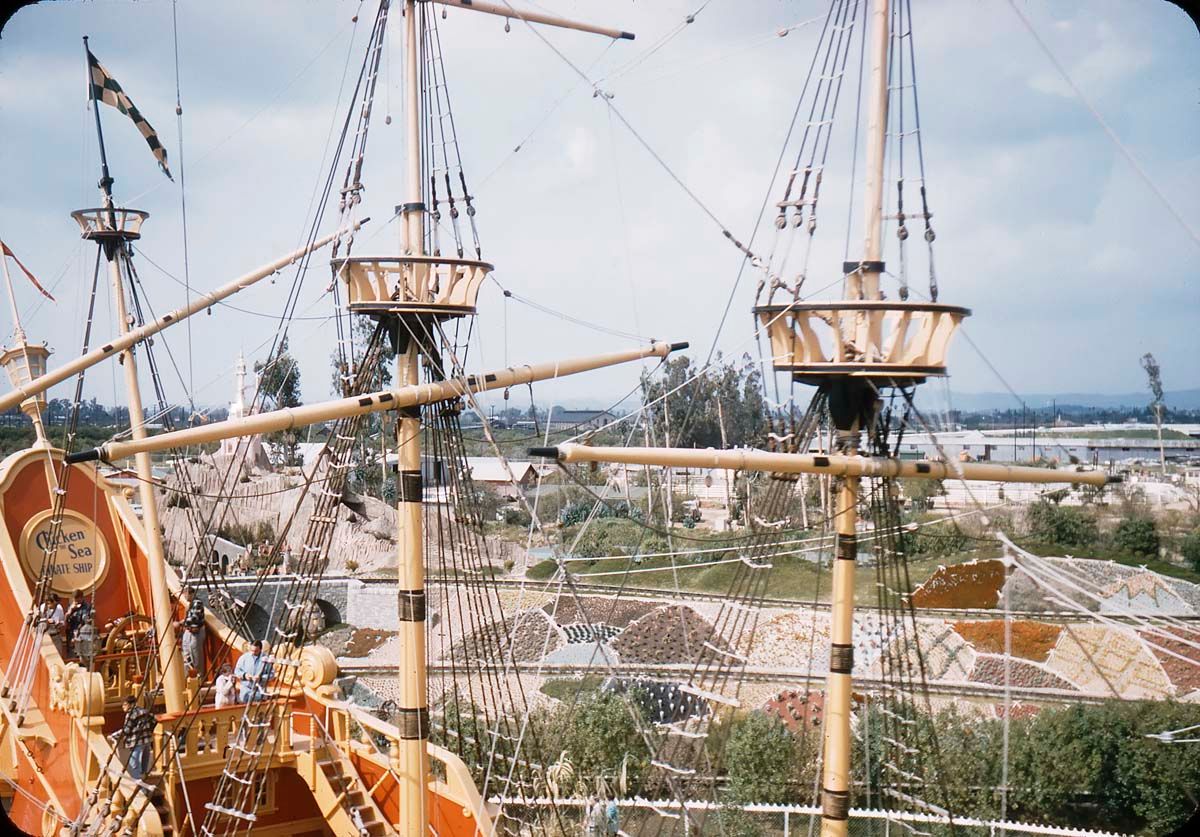 The most interesting thing in this picture is what is beyond the berm. Lots of weed-filled fields, a few outbuildings, and then a number of prefab warehouse-type structures which I can only assume were Disney-owned. Who knows what wonders went on in those modest buildings!