For those of you who love the international pavilions from the New York World's Fair, sit back and enjoy! I confess to being more enthralled with the industrial exhibits. Futurama! The Magic Skyway! Sinclair Dinoland! And so on. But there would be no World's Fair without the countries of the world, now, would there?

So here's the Indonesian Pavilion. Apparently its design is based on a sketch done by then-President Sukarno. Various aspects of life on Java, Sumatra and Bali are shown, and there are demonstrations of puppetry and handicrafts. I came for the culture, but stayed for the puppetry!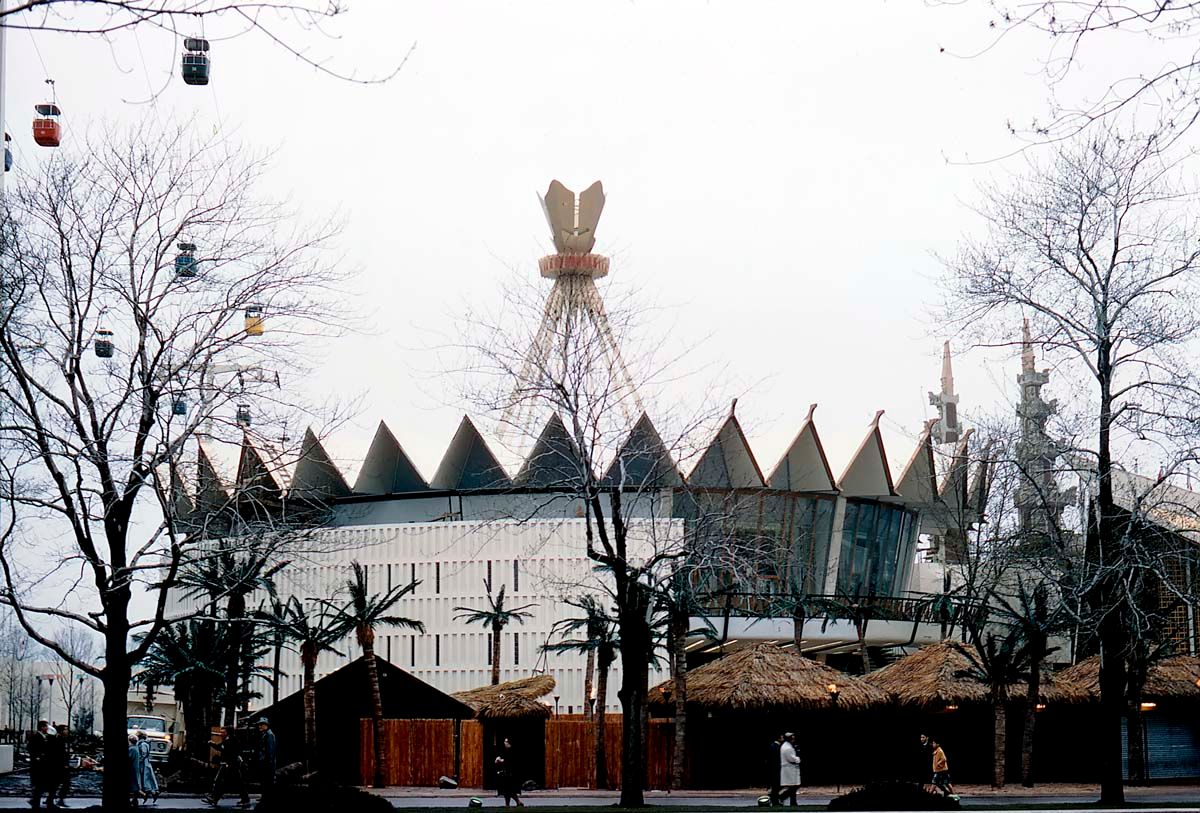 Here's the United Arab Republic pavilion. Originally the UAR was a union between Egypt and Syria, but that ended in 1961 when Syria seceded. Egypt continued to use the UAR moniker until 1971. So, this is basically the Egyptian pavilion! Anyway, I thought that Egypt was nothing but sand and pyramids and mummies and sphinxes (sphinxii?), but boy was I wrong. Models of the Aswan Dam and the Suez Canal are among the many displays that emphasize progress in this ancient land. The snack bar's "Tutsicles" did not sell well.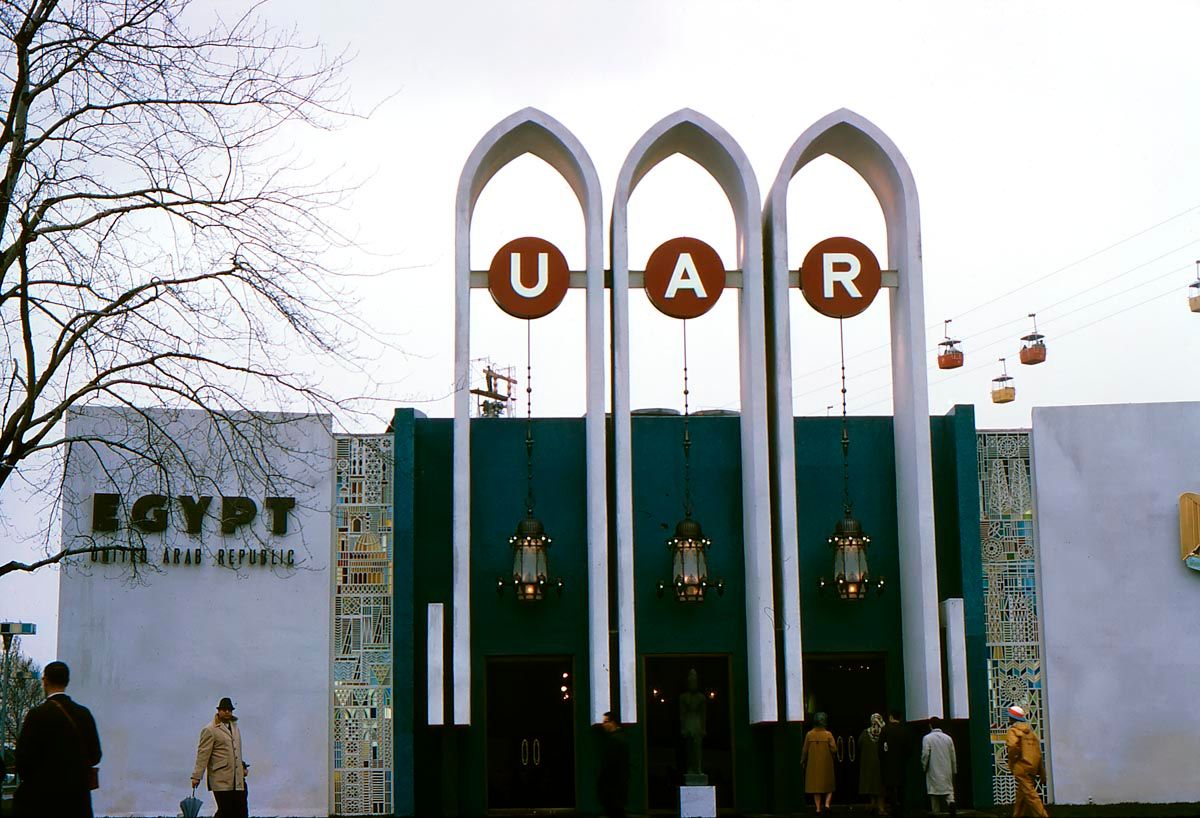 There's the pavilion for the Republic of the Sudan. Displays include 4000 year-old relics of Nubian civilization and a newly discovered fresco of the Madonna. Among the items sold in the gift shop were leopard skin stoles and ivory trinkets. There were too many elephants anyhow...



You can still see the dome of the Sudanese pavilion, but the kooky, wavy building in front of it is the pavilion of Jordan. The age-old cultures of this land -- a seedbed of civilizations and religions - are graphically displayed in an unusual pavilion. I guess it wouldn't kill me to learn something.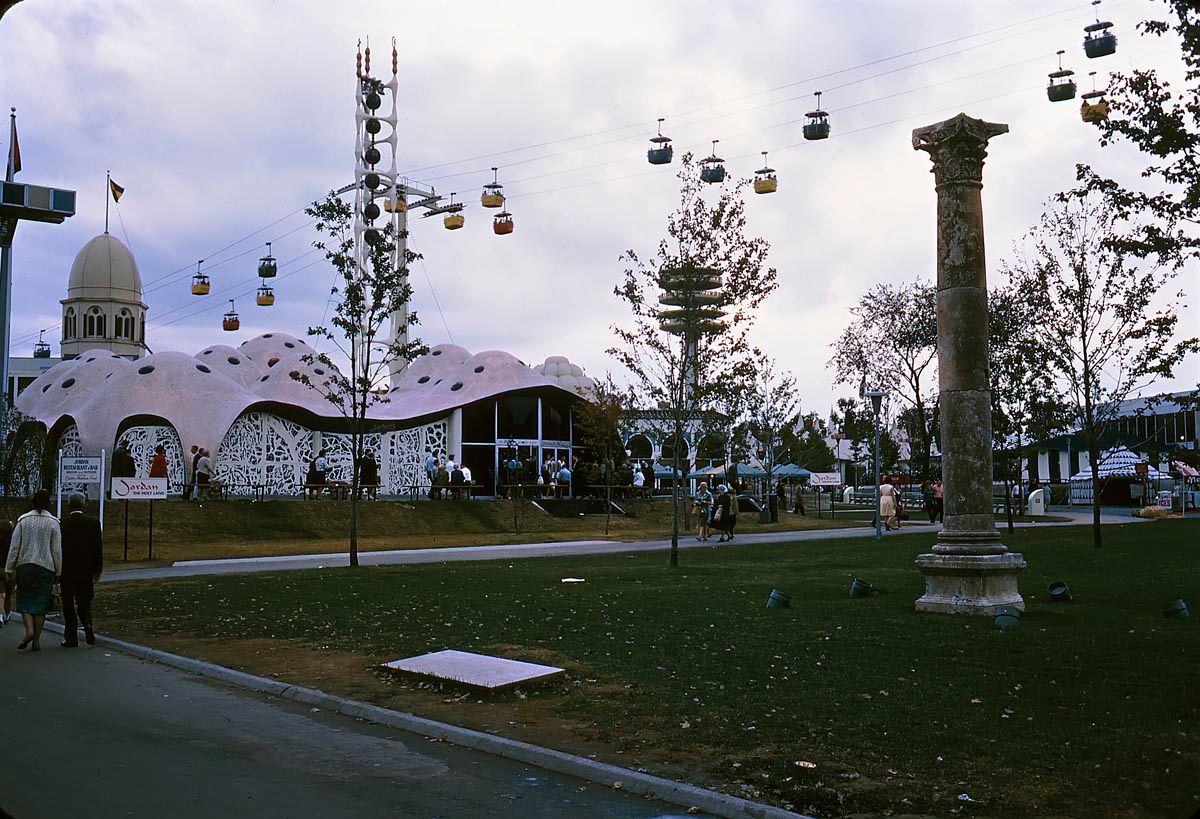 Finally we get to move inside one of the pavilions - in this case it's Pakistan's. An ancient land's history and hopes are reflected in priceless relics and models of modern industrial projects. In this photo we see a tapestry and display heralding the exciting and erotic world of jute processing. Those burlap pants you are wearing? Made from Pakistani jute, my friend.