Old photos showing the interiors of Disneyland stores are pretty scarce, and today I am posting my final two from January 1966 (more likely from December 1965, really).

There's candy aplenty here; ergo, I say we are in the Candy Palace. Me smart. Me give hug. There's enough sugar to rot even the hardiest teeth. Narwhals beware. And, with the holidays at hand there are oodles of beribboned, cellophane-wrapped gift packs of goodies. You can even get a giant lollipop, the kind Krusty the Clown loves so much. Give one to somebody you don't like and see if they can figure out what the heck to do with it. The ladies with the cat's-eye glasses and beehive hairdos will be happy to help.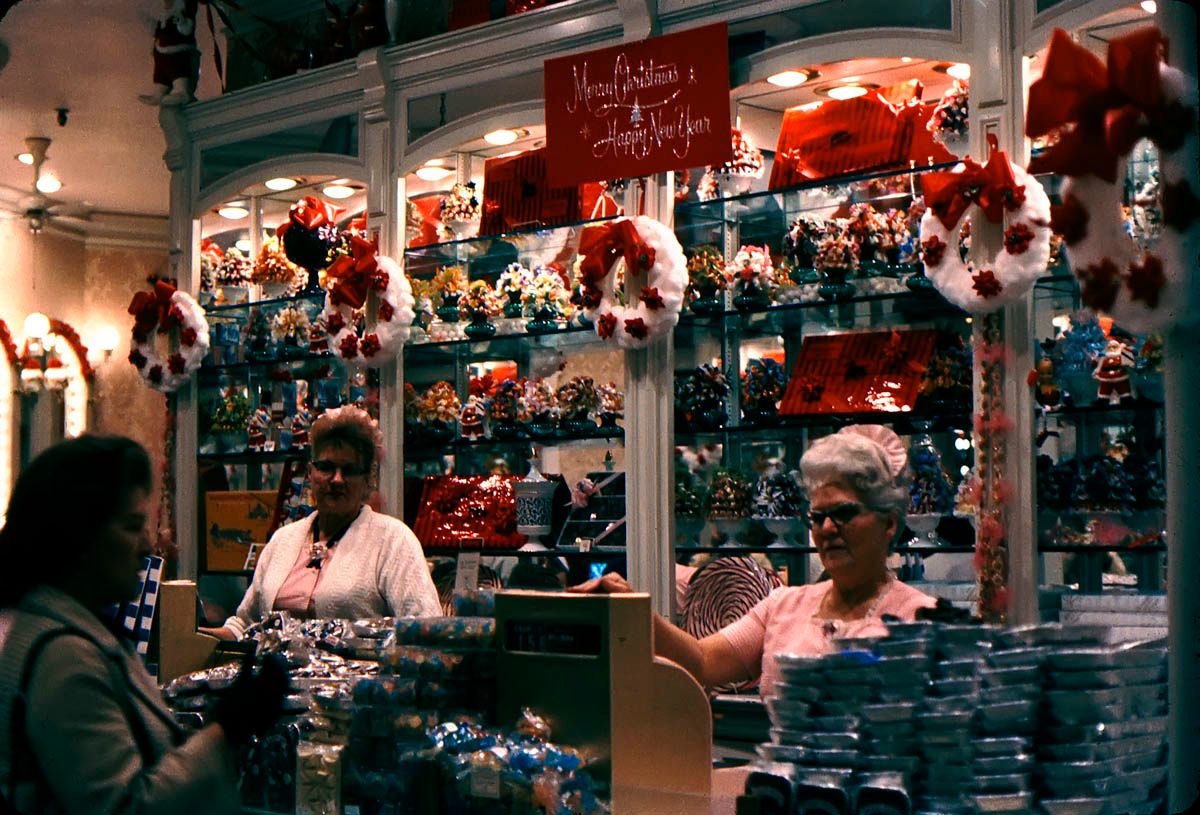 Does anybody have a guess as to where all of this sparkling crystal and glassware would have been sold? Ella Fitzgerald would be banned from this establishment on the off chance that she would sing one of her shattering high notes.