It seems hard to believe, but now that it's gone, the old parking lot evokes at least a little bit of nostalgia in those who parked their cars there years ago. "Remember, we're in lot 'B' for Baloo". Here are two views from 1964, both taken from the Monorail.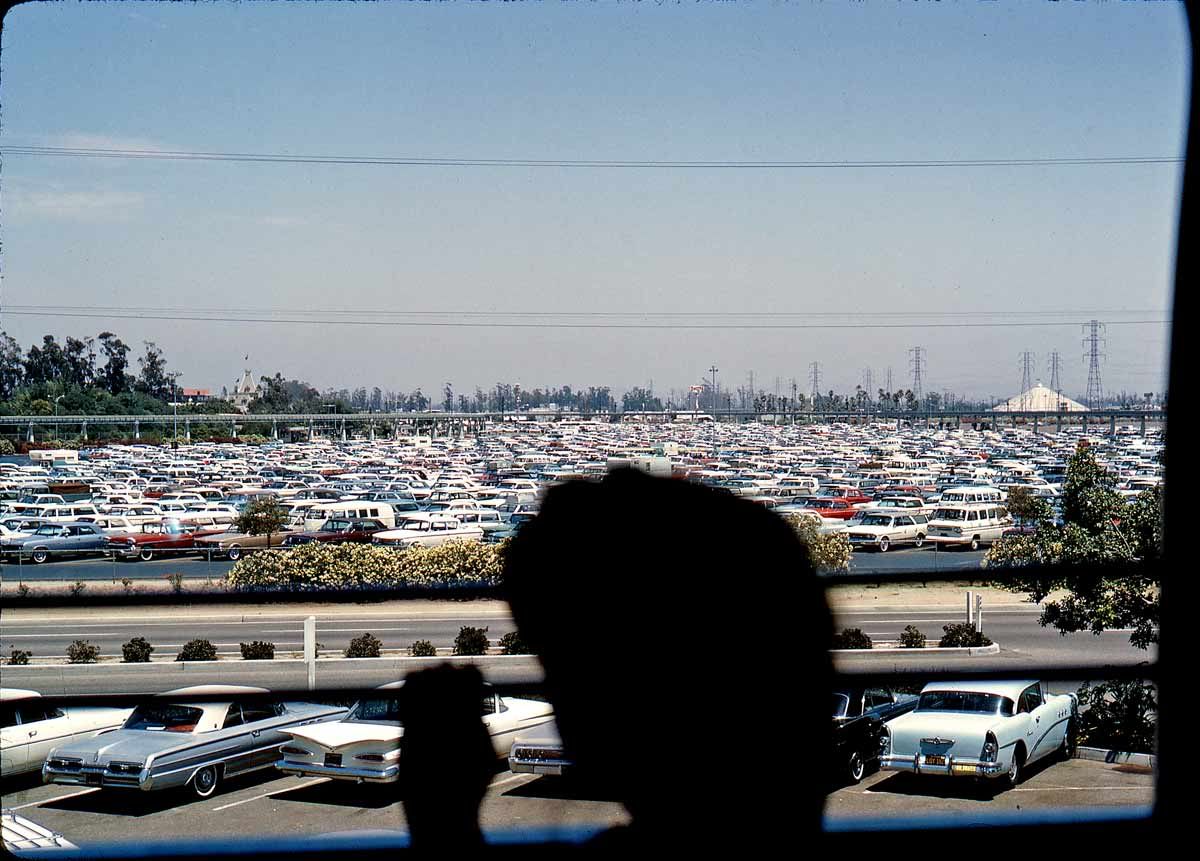 Two things puzzle me in this first image...what is that white structure to the right? It's not the Convention Center. It resembles Space Mountain, and I'm pretty sure the building still exists. I know that you know that I know that you know. And also, you can see Main Street Station...just to the left of it is a reddish roof or structure of some kind. Could it just be part of another Main Street building? Here's a closer look. It almost looks like construction.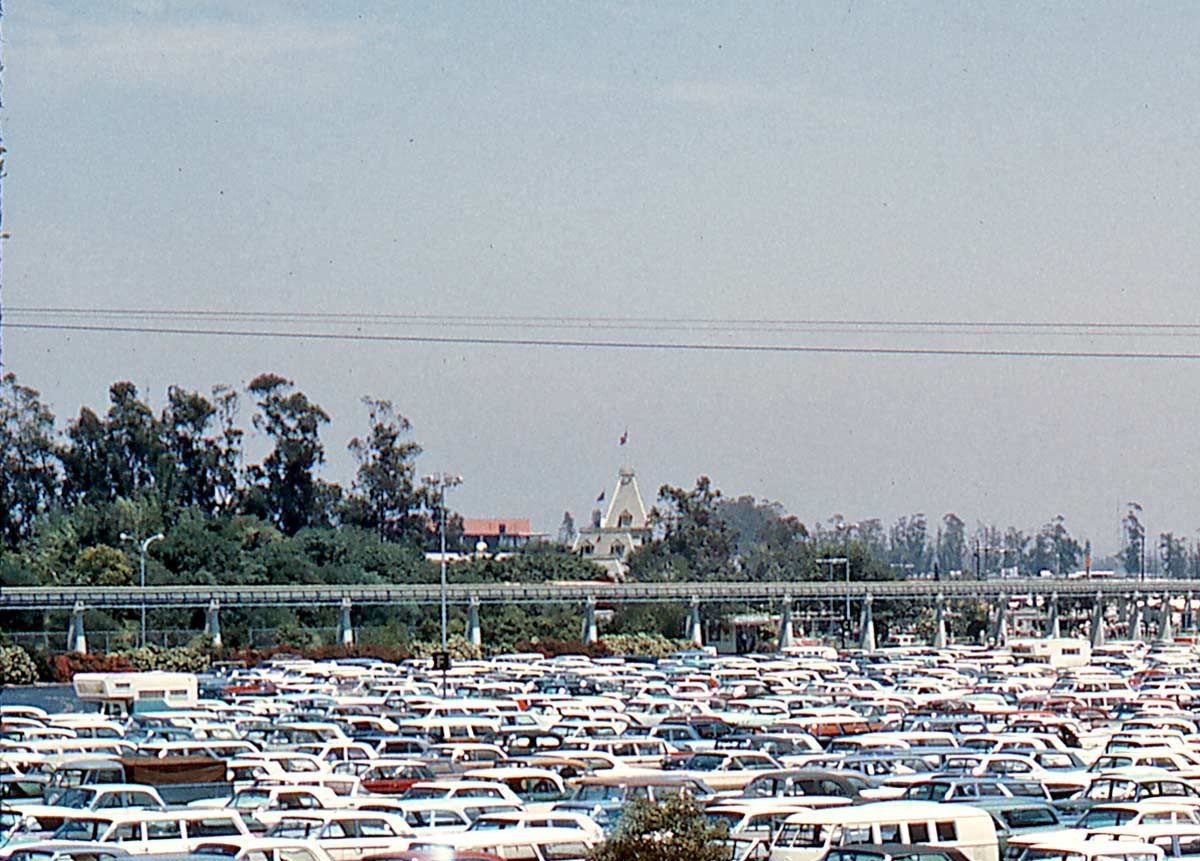 This second image was actually taken a month before the first one. We've left the Disneyland Hotel, and we're speeding back towards Tomorrowland. You can just see the Douglas Moonliner poking up. I'm looking for that mysterious structure that's in the first photo, and don't see it.